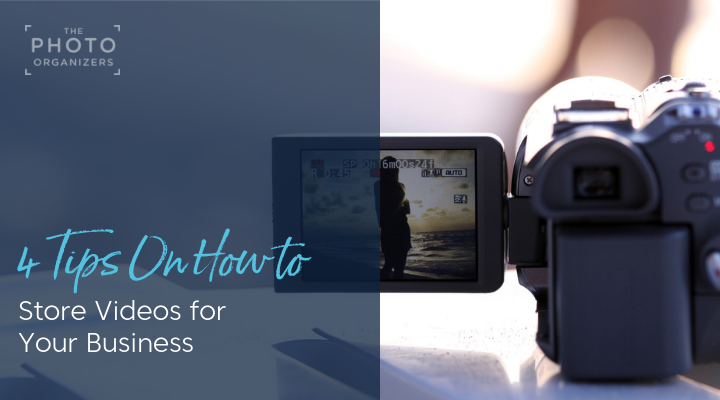 In the world of digital marketing, video seems to be taking over. Videos are being watched more frequently online as compared to other mediums and research shows they lead to a higher recall rate which serves to increase conversions and brand awareness.
On the downside, when you begin shooting a lot of video content, the dilemma of where to put it is problematic. If you can't remember where a video is stored, you don't have the option of leveraging it by reusing existing content.
Also, because video files are larger than other types of files, they begin to clog up your computer memory quickly. So, what is one to do? Well, if you find yourself experiencing these problems with your business, here are some great tips for how to store videos.
Digital Libraries
When we think of how to store videos, online video storage seems to be the way of the future.
Digital libraries are technically any set of documents or media organized in an electronic form. To create your own digital library on your computer, start by making sure all your video content is in one central location. Any content that is on your phone or stored on another medium should be downloaded onto the computer where you would like to store your media.
The next step is to make folders. These can be organized according to the date you created the video, the client you used it for, the product you were promoting, or you can use any other method that will work for you. Then file your videos into the appropriate folders.
Of course, if you choose to create your own digital library, your computer memory could begin filling up quickly which is why it is advisable to find software that can store video for you. These can be found with simple online searches. They are convenient because many of them can be accessed from anywhere and are easily navigated so you can find what you need when you need it.
Other features some video storage software may have included the ability to automatically save media from your social media posts and store information on how they performed so you know which ones will be most effective if you choose to re-post. They may also allow you to use metadata and embedded descriptions to find content easily.
Back Up on Hard Drives
If you are storing videos on your computer, it is always advisable to back them up on a hard drive. This is a hardware device used to store information from your computer. In the case of videos, backing up to the hard drive will mean your media is in a second location that can be accessed if your computer crashes.
Of course, like your computer, hard drives can run out of space and they can crash as well. For this reason, it is best to invest in an external hard drive that can provide another location for your data to be stored. Be sure the external hard drive has plenty of room so that you don't run out of space too quickly. It may even be a good idea to buy more than one! Cloud storage is also recommended for storing videos once your hard drive becomes full.
DVD's
When thinking of how to store videos, DVDs are another possibility. It may seem old fashioned, but people that are distrustful of online video storage and want to avoid technology crashes may choose to transfer their digital videos to physical DVD's. These DVD's can then be kept in a physical library that can be organized by date, client or product, just as one would do when organizing a digital library.
Be sure to mark the spine of each DVD so it can be accessed quickly and easily. Then put the DVDs on shelves where you can browse to find the one you want.
If you choose this method of storage, it's a good idea to use digital storage as well. So, if you have a video that is only on DVD, it is best to burn it into your computer. On the other hand, you can burn your computer files onto DVDs giving you extra storage options if one format becomes damaged or gets lost.
Getting Organized in Your System

The old saying still rings true…too many cooks spoil the broth! That's why, when thinking of how to store videos, it is best to identify a few people in your company who will be responsible for the management of your video content.
The people you choose could include those who are most likely to access the content regularly, or you could just assign this role to a couple of people who will ultimately be responsible for filing and releasing videos and making sure your system is maintained.
Of course, whoever has access to your system must be aware of the policies and procedures in place for managing, maintaining and using it. They should also realize that the system should be backed up regularly.
No system is perfect so time should be taken at regular intervals to allow for review. During this time, problems can be identified, and suggestions can be made for improvement.
In this increasingly digital world, video is a medium that is being effectively used to raise brand awareness. However, if content is not stored in an organized fashion, it can be a huge waste of time and money.
If you are a business that is looking to become more organized when it comes to storing visual media, Professional Photo Organizers can help. We can provide you with useful tips and classes on how to store videos and other forms of media that can help you in your personal and professional life.
If you need help organizing and preserving your lifetime of photos, videos, and keepsakes, find a photo organizer near you at the Association of Personal Photo Organizers.

Don't forget to grab your copy of Photo Organizing Made Easy: Going from Overwhelmed to Overjoyed from APPO founder Cathi Nelson or take one of our Photo Organizing Made Easy courses.