by Megan McCourt
If you're anything like me, you take hundreds, if not thousands, of pictures of your precious wee ones. And if you're lucky, you find time to load a few on Facebook and e-mail/text a few to family & friends. But how many of these cherished memories remain trapped either on your phone, camera or computer? How many of these photos do your children ever get to see? In this digital age of photo (over)abundance, approximately 86% of photos never leave the camera's memory card. Astonishing, I know!
Here's a great idea! How about creating an annual birthday photo book? A priceless, one-of-a-kind gift that is a wonderful way to honor each of your children, to instill them with confidence and a sense of self-worth and to share with them all the wonderful memories you capture with each click of your camera.  Each one can be designed to document one year of your child's life: their accomplishments, travels, events, holidays, family and friends. As they get older, they will come to anticipate and look forward to receiving their birthday book. And when they head out of the nest and off to college, they'll have a strong sense of self, of all the people and experiences that made them, to quote my favorite book, "the one and only ever you." ("On The Night You Were Born" by Nancy Tillman)
If your children are already grown, or at least well into their childhood, you can create books designed to capture the baby years, preschool years, elementary years and so on.
As a testimonial to the power of these books, my 3.5-year-old daughter has quite a collection already and truly enjoys her time with me, looking through the pages, seeing all the places she's traveled, people she's met and celebrations and holidays she's participated in, not to mention all the candid shots of her day-to-day life. Sharing these books with her is cherished bonding time, with her snuggled beside me, discussing everything she's experienced in her short little life.
If you love this idea, but think the task seems overwhelming, contact me. I would be honored to help you create these treasured gifts for your family as well. And don't forget that these books make great gifts for grandparents or anyone else who has a vested interest in your children.
E-mail me at megan@picturethisps.com to learn more.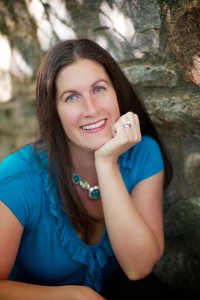 Megan McCourt is a personal photo organizer specializing in creating custom digital photo books and slideshows to display your cherished memories. She also assists with organizing and protecting your personal photo collections. She is passionate about helping families tell their stories by getting treasured memories out of the closet, off the camera, memory card and phone and back into their hands to be enjoyed, not only now, but as a legacy for future generations. To learn more about Megan's company, visit Picture This Photo Solutions, LLC.