by Jessie G. Campbell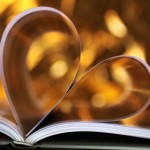 You're getting married!  Congratulations on your upcoming marriage, and sending you the warmest wishes for joy and happiness in your lifetime together.  Your wedding is a joyous occasion when everyone you love and respect will come together in honor of you and your fiancé.  Considering that remarkable fact, why not consider a "Personal History Guest Book" as an alternative to the traditional wedding guest book?
Your guests will already be thinking about their memories about you.  In fact, they will probably talk about those memories with the other guests during the wedding.  I know I have spent an entertaining cocktail hour or two learning interesting tidbits about mutual friends.  A Personal History Guest Book captures all of your guests' favorite and loving memories and photos of you and your fiancé.
The process is relatively simple – write the questions, collect the memories and photos from your guests, and put them all in an album!
When writing your questions, there are no rules or limits to the types of questions you can ask.  The questions can be generic that every single person can answer it or the questions can be specific to the individual guest.  It all depends on what types of memories and photos you want to collect. The questions can be customized to the theme of the wedding, or even a fill-in-the-blank like the trending Mad Lib RSVPs.
A few sample questions:
"Once Upon a Time …" Your guests write their versions of the happy couple's fairy tale.
"Remember That One Time When …" Your guests write their favorite funny memory of the bride and/or groom
"The Soundtrack of Our Lives …" Your guests pick a song that either make them think of a specific memory or reflect the couple, and explain why the song was selected.
"A Picture and Its 1000 Words …" Your guests share a photo and write the story behind it.
The most difficult part of this process is actually collecting the stories and photos from your guests.  While your guests are very excited about your wedding and looking forward to sharing the day and their memories, some guests may be a little less than responsive.  The best methods are the ones that require the least amount of "work" by your guests.  Also, you may want to include in your Album, the memories and photos from the wedding day itself.  Keeping those items in mind, you may want to consider more than one method.
RSVPs.  You can include the question(s) on a card that your guest returns with the RSVP along with a photo.
Online.  If you are using an online resource to share information about your wedding, you may collect photos and memories through the same resource.  Some popular online resources are Facebook Page or Group; Personal wedding websites such as those provided by Wedsite and MyWedding; or Digital Photo Sharing Websites.
Interview the Guests.  You can actually interview each guests individually about their memories. This is the most time-consuming process, but allows for immediate follow-up questions.
At the Wedding.  You can have Fill-in-the-Blank pages at the wedding that your guests complete during cocktail hour or throughout the course of the wedding.
After you collected all of these wonderful memories and photos, give yourself a pat on the back!  But why stop there?  When putting together all of these stories and photos, it is also a great opportunity to write your own version of your love story; the stories throughout the wedding process, such as capturing the emotions of when you told your parents or dress-shopping; capture the memories and photos from the day of the wedding itself; or include a chapter about your honeymoon.
Once you have all of the stories you want to include, it is time to create your Personal History Guest Book – or the story of you and your fiancé.
Before you leave the cards and photos in a storage box or on your online wedding page, this personal historian recommends that you store any important physical documents and photo in archive boxes or printed on archival paper in an album as well as in digital format, saved on both a hard drive and on the cloud.  If the stories and photos are in a physical form – such as the RSVP cards or Guest Book Pages – you should scan them.  And vice versa, if the stories and photos were collected through an online method, you should print them.  By having it in all three places, it is the best insurance for long-term protection of these emotionally important documents and photos.
When you are ready to create your album, there are a number of online resources available.  A popular website that I enjoy using with relative ease and success is Blurb.
If you love the idea of this project, but you find that you need a little bit of help, have no fear for there is help available for any stage of the project.  Also, these professionals may have access and knowledge to programs and hardware available only to them that can make the process more efficient with a professional final album.  While these professionals may appear to specialize in particular aspects of this project, be sure to ask them what their full range of services is.  After all, these professionals want to help you tell your story, and they want to make it as easy for you as possible.
Personal Historian.  A Personal Historian is a person who helps a person tell her story through words. A personal historian can assist you at any stage of the project: helping craft the questions, interviewing the guest, organizing the memories and photos into a "story board", write the actual stories, and/or laying out the book.  She may also assist you with the photo organizing part of the project.  To find a personal historian, visit the Association of Personal Historians.
Personal Photo Organizer.  A personal photo organizer is a person who helps a person tell her story through photos and journaling.  A personal photo organizer can assist you with the finishing stages of the project: scanning the physical cards and photos, organizing the memories and photos in a logical order, and/or creating an album.  She will also assist you with the written part of the project.  To find a personal photo organizer, visit the Association of Personal Photo Organizers.
Do you have creative questions you would ask your guests, know a great way to collect these memories and photos, or a favorite way to keep such cherished documents in safekeeping?  Share them in the comments!  The collective creative mind always has the best ideas!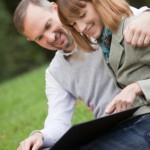 Finally, here comes the best part!  On your 1st, 10th, or 50th anniversary, you can take out your album and revisit not only the memories from the day of your wedding, but also in all the memories from your friends and family.  Maybe you'll remember something once long forgotten.  Maybe your children will discover a fun, new fact about their parents.  Or maybe you will simply laugh at your silly college antics or his interesting fashion sense.  Whatever you rediscover, you would have given yourself and your family a great gift – the legacy of you, your spouse, and all the relationships with friends and family you built throughout your lives.
---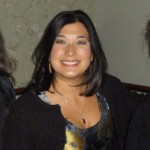 Jessie G. Campbell is a Personal Historian specializing in creating heirloom products for life's milestones, including weddings/love stories, baby stories, vacations, and family yearbooks. She is the owner of Historie de Vous. She is a member of the Association of Personal Historians and the Association of Personal Photo Organizers.