This week our guest blogger Richard Lippert of E-Z Photo Scan ponders the effect of Artificial Intelligence on the future services of personal photo organizers like those at APPO.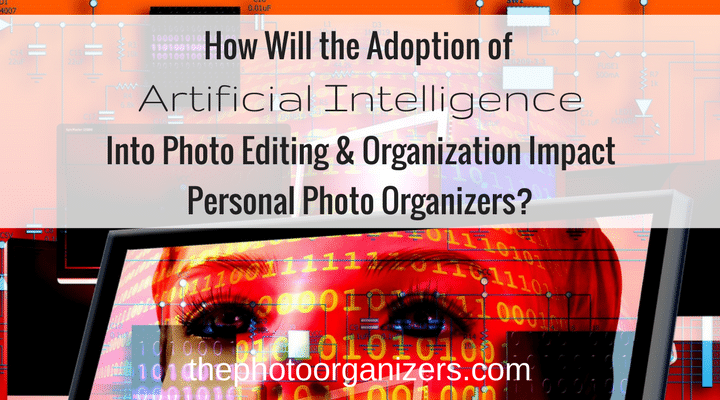 If you are like me, you may have heard whispers about a thing called artificial intelligence (AI) for years. It has always been rather 'out there' and more science fiction to me than reality. I had filed it away as one of those, sure…maybe, a someday type of possibility. However, it was always off there in the future. So far out that I may, or may not live to see it.
Artificial Intelligence and The Photo
Well, if that is your perception then sit up and take notice! While many may have been thinking AI is only found in good SciFi flicks, turns out it arrived having found its way into many of the things we use every single today. Seems while we weren't watching AI ended up in our smartphones, cars, getting directions to destinations, watching out for fraud with our credit cards, driving smart appliances and doing banking. Now, AI has made its way into apps directly related to photos.
[bctt tweet="Artificial Intelligence is changing how we edit & organize our photos." username="photoorganizers"]
In the mobile photo research firm Suite48Analytics' report, The Photo Engagement Trends Report, a wave of innovative apps is increasing the way we will be interacting with our pictures. The trend is so fast evolving; the report identifies these important technology innovations as competitive threats for various photo ecosystems. It seems these forces are bubbling up from startup photo app developers and established social media networks fueled by breakthroughs in the integration of AI to aggregate, find and discover photo characteristics, combined with innovation.
Artificial Intelligence and the App
It seems the list of photo apps and web services considered to be driving new ways for consumers to engage with their photos is not exactly a short one. The report mentions more than 75+ apps, some which are already offering products or services and aligned with the Association of Personal Photo Organizers (APPO). Even Adobe, the revered grandfather of photo editing, is getting into the act with is AI technology product, Sensei.
https://www.youtube.com/watch?v=tX4Ap_mYRnA
So, how will the adoption of AI into photo editing, photo organizing and a variety of other photo related undertakings impact the art of personal photo organizers? The answer to this question depends on how personal photo organizers adapt to this new and innovative technology. Photo organizers need to understand what deep learning with AI can and can't do.
A Final Thought on Artificial Intelligence
I have no doubt that AI will transform many of the photo editing and organizing tasks performed today, especially if they involve considering an input that yields a 'do this'-or – 'do that' response. However, Forbes Magazine reported only 2.6% of machine learning software could eliminate human interactions, leaving 97.4% still requiring some human response. To remain a viable force in the marketplace, the photo organizers of the not too distant future will need to be capable of determining where gaps exist between what deep learning machines can accomplish and those areas requiring human cognitive skills. Then, they must set about developing strategies to fill these shortcomings with their newly acquired skill sets.
Are you looking for a good primer on what AI is? I recommend starting with this free white paper published by the Center for Data Innovation. Want to get a jump on what AI can and can't do? Check out this Harvard Business Review article.
---
If you need help organizing and preserving your lifetime of photos, videos and keepsakes, find a photo organizer near you at the Association of Personal Photo Organizers.
---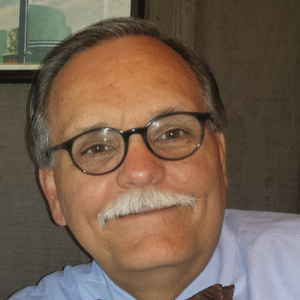 Trained as a radiologic technologist, Richard "Rick" Lippert of E-Z Photo Scan has taken hundreds of thousands of pictures – of people's insides! But that was not always the case. As a small child Rick and his dad would convert the bathroom of the family home into a photo darkroom where they developed the pictures they took with their 35mm film cameras. So, while he appreciates the art & science of medical imaging, Rick definitely enjoys his new found passion of helping people to keep, save, protect & share their treasured photos and documents through scanning.