This blog post is part of a series featuring how photo organizers use photos in their own personal projects.  We hope they inspire you on your photo organizing journey.
Every year, many families go to great expense, both in money and time, to plan family reunions. Whether planned as a unique event, or combined with a holiday celebration, the photos and video taken when everyone is gathered together are priceless.
Unlike in years past where there might be only one or two family members with a camera or video camera, now with the advent of the smart phone, we are ALL photographers and videographers! This provides a treasure trove of recorded memories, but without a plan to pool these memories, these captured moments are scattered and sadly, usually lost with time.
Sure, photos and video clips can be posted on social media platforms such as Facebook, but it's really not a great vehicle for pooling and preserving these special moments:
Low Quality: Facebook truncates the resolution so any photos and video posted that you then download do not have the original resolution and are poorer quality.
You Lose Digital Rights: Many people don't know this but once you upload anything to Facebook, it becomes the property of Facebook, not you. In other words you lose your digital rights. Because Facebook is "free," they can use your photos and video clips in any way they want.
No Comprehensive Sharing: People who aren't on Facebook, or don't use it much, may not see your photos and video plus everything is scattered everywhere.
As you read through this blog, keep in mind that if you don't have the time or skill-set to follow these suggestions, you don't have to abandon the project! Many of my colleagues can help with some or all of the process and you can find one near you at The Photo Organizers.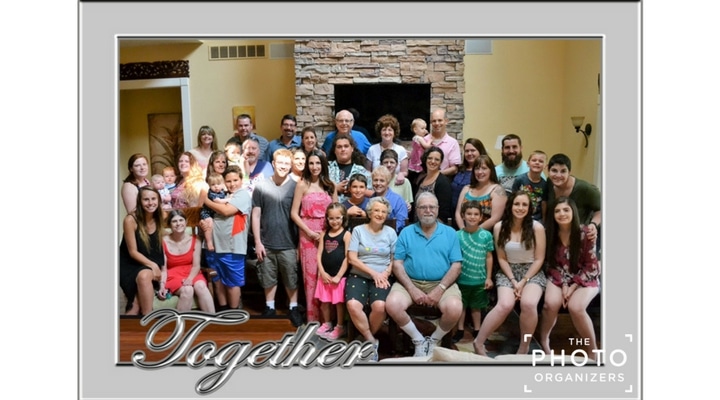 My Hands-On Family Reunion Experience
This past July, my extended family organized a large family reunion. This reunion was very special since we hadn't all been together in many years, and for the oldest generation, it would likely be their last.
Since we were all devoting a lot of money, time and effort to be together, I thought it would be a shame not to figure out how to best preserve the combined captured memories for everyone to enjoy and share. I learned a lot and I'm passing along what I learned to you here.
Set Up a Photo and Video Collection Spot in Advance
There are a plethora of apps available today that provide for the collection and of photos from multiple people. My criteria was that it be:
Easy to upload to from either mobile device or desktop computer
Easy to use for those who aren't tech savvy
Provide a memorable URL to distribute to everyone ahead, during and after the event
Most importantly: that it be private
Unfortunately most apps did not meet all my criteria so I chose to set up a File Request folder on Dropbox. If you have a Dropbox account, this is a great option. If not, choose a photo collection app but be mindful of the criteria above.
Whatever you use, send out the link one week before the family reunion, and again right after. Give a concrete deadline for contributions.  Mine was one week after but you can adjust it. Send out one more reminder the day before the deadline.
TIP: In advance of the event, encourage the taking of multiple shots of groups. Invariably someone's eyes will be closed or hidden and with multiple shots, faces can be swapped out so you end up with a great final photo of the group.
Delete the Duplicates, Edit the Keepers and Post to An Online Album 
Once you've collected all the photos, organize them by date and time which will help you to choose the best of the bunch. Certainly, delete all the duplicates. Then edit the "keepers."
Then post to an online album. I use Forever Storage and it is great for sharing since it is private and photos can be viewed and downloaded in full resolution. There are other options out there such as Flickr, Shutterfly or Google Photos, but keep in mind issues of cost, resolution and privacy when choosing one. Once you have uploaded the photos, send everyone a link to the online album where they can view (and hopefully download) the photos they want.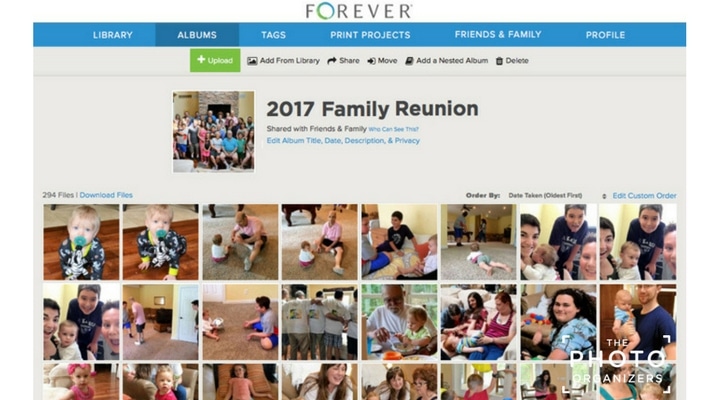 Bonus Ways To Share 
In addition to posting the curated photos online, consider two additional keepsakes that will be treasured for years to come:
A Video Fusion Slideshow: A great way to enjoy not only the curated photos but also any video taken at the reunion. You can take a look at my Family Reunion Video here.
A Memory Album: I post all my albums on a platform called Issuu so they can be "flipped through" online. Family members can also order a printed album if they would like. You can flip through my Family Reunion Album here.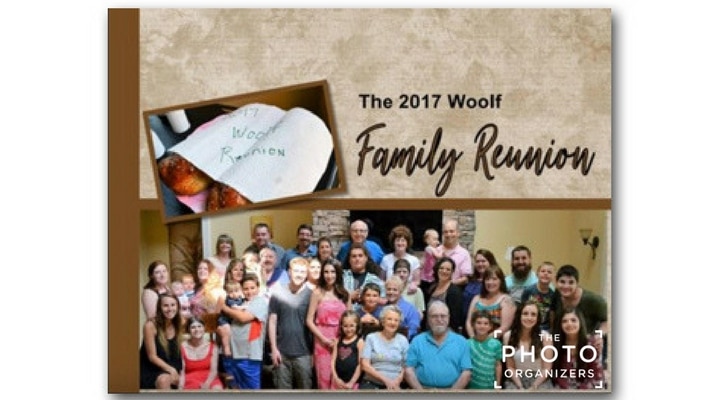 Family reunions are wonderful, so make sure to preserve the memories!
---
---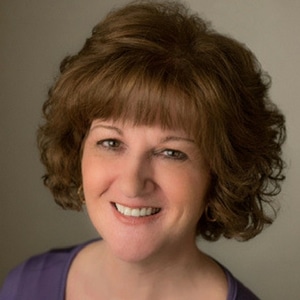 Mollie Wasserman is a Media Storyteller and Organizer, helping families and communities share life's special moments today while preserving their legacy for tomorrow.
Her specialties are recording the stories of our seniors and veterans, designing and creating Memory Albums and Video Fusion Slideshows that are sure to make everyone cry, and restoring and re-creating vintage albums and other special memories.
Mollie is the Chief Memory Officer at Your Memories at Hand, an APPO Certified Photo Organizer, and certified in Home Movie Preservation.
---