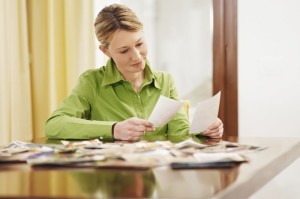 I am the Mother of  All Paper.  And Grandmother as well.  My paper has paper babies and I'm telling you I have a very large paper family.  So before I become a Paper Great-Grandmother I am going to find some better homes for my paper children.
Why after all this time of nurturing my papyrus fetish am I motivated to take back my life of parchment?  I was at the APPO conference in Chicago in April and was captivated by Justin Klosky of O.C.D. Experience. He has an amazing story to tell of growing up with Obsessive Compulsive Disorder.  When he was a teenager his parents went on vacation while he stayed home.  Usually this opportunity results in a remake of Ferris Bueller's Day Off but Justin chose to organize the house instead. No way?! Way.
While I listened in rapture to his philosophy on living an organized life and how to become paper free I had a vision of my office.  And filing cabinet.  And closet.  And cardboard bankers boxes piled high in the basement. Need I go on? Why oh why do I feel it necessary to save all physical evidence of written words for eternity?
Am I afraid?  The fear of losing something I possibly might need way on down the road on the extremely remote chance that someone may ask me to prove that my car was insured in 1998?  Or how about the receipt for those shoulder pads (omg) I bought at Simpsons (defunct retailer) in the 80′s (fashion decade of the 20th century)?  Ya, I'll really need that to compare prices when shoulder pads (never) come back .
I'm a photo organizer and I understand the importance of editing, organizing and preserving my most precious memories.  I shouldn't have a problem applying the same philosophy to my paper. So is born Project Stop The Paper Now!  Here's my devious plan and please don't tell my paper hoarding alter ego that I'm doing this:
Number One.  Purge. Whatever I will never need again. Start in one corner with one box or one drawer or one file.   Do it one spot at a time and don't look up. (Note to self: get a good shredder.)
Number Two. Digitize. Start categorizing the paper I do need to keep and create piles to scan into my computer.  Add meta data where necessary to each scan that will assist me in finding the file fast.
Number Three.  Organize.  Create a folder tree in the C Drive of my computer, with categories that make sense to me and will make it easy to find files quickly.  Use sub-folders extensively.
Number Four.  Back it up.  In case of disaster be sure to copy files to an external hard drive and a cloud storage service.  Use both because neither can be trusted completely 100%.
Number Five.  Maintenance. Make a date with myself to do all the above once a week.  The same time, the same day every week.  Do not stand myself up.
Number Six.  Enjoy.  For me that's a glass of wine.
So now I am a Paper Empty Nester.  It's not so bad actually. My paper children are not gone completely.  I just sent their paper friends back to their shredder home and then sent my own to their computer folder beds and external vacation spots.  I can live in peace knowing they are well taken care of and I can see them anytime I choose.
So Justin Klosky, with your straightforward, no nonsense, just do it , paper free message – you had me at hello.
---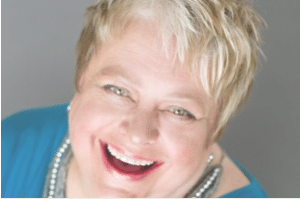 Daina Makinson is a Certified Photo Organizer with The Association of Personal Photo Organizers.  If you would like help telling the stories you dreamt of telling when you took the pictures, Daina can help you organize, select and make the books, canvases and collages that captures the images of the chapters of your life.  Start sharing your stories now and contact her today at www.SnapShotSolutions.ca