Guest blogger and Forever Executive Sales Director discovered that digital scrapbooking was a great solution to capture her family's memories. Find out what kind of digital scrapbooker you are.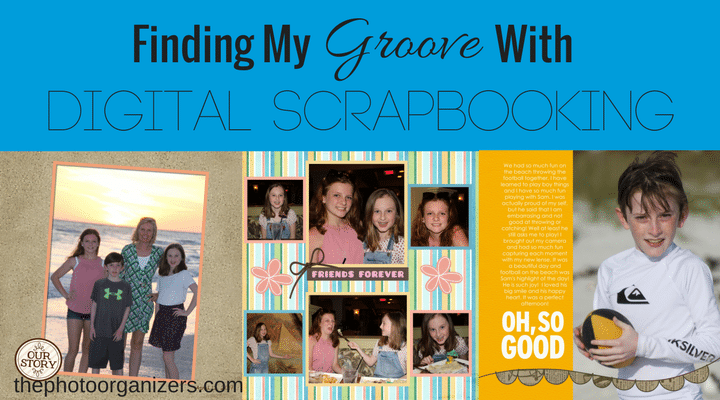 Art class was always my favorite! I loved to color, paint and just relax by creating. I think that is why I feel in love with digital scrapbooking so quickly.
When my first child was born, I felt obligated to create a scrapbook for his first year. So, I bought everything needed to do so. Not only did I buy the book, but I also bought hundreds of papers, colorful strips of stickers and every scrapbooking supply that I could possibly need. I even bought a giant case to carry everything. I found that I loved this craft because it was like art class. The problem was that I just didn't have time to be as creative as I wanted. I found that by the time I pulled everything out to scrapbook, I only had a few minutes before I had to put it all away.
I finally got my son's one year book created after a few years. But, when that project was complete, I decided to wait until he was in school to do any more scrapbooking. Scrapbooking felt like a mountain that I didn't have time or energy to climb. But I thought it would be fun to do once he was in school and I had free time. Ha-ha! You know how the rest of that story goes, right? Three more kids and thousands of memories later…that giant case is still full and looking at me when I open the closet door.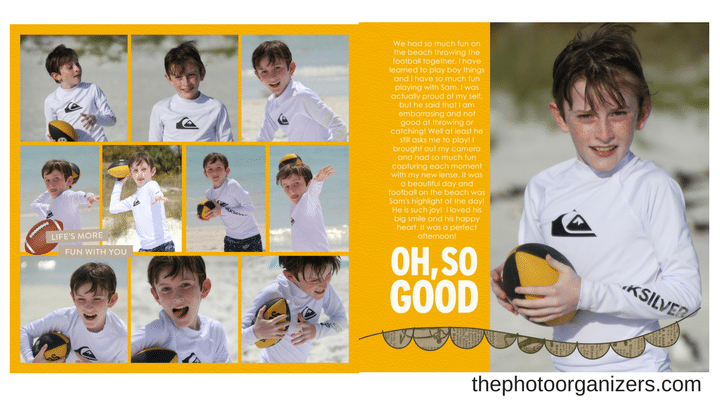 Discovering Digital Scrapbooking
Back in 2007, I was introduced to digital scrapbooking and I found a better way! There were
3 reasons why Digital Scrapbooking was the perfect solution for me.
No more giant case of stuff to carry around. All I needed was my laptop.
It was portable. I could do it anywhere. My favorite place to digitally scrapbook is on the airplane or in the car after a great vacation.
It was so much faster! I could whip out a few pages in 15 minutes and still be creative.
I was in love! My new craft/hobby and favorite pastime quickly became digital scrapbooking. To my surprise looking at the books that I created became my children's favorite pastime too.
[bctt tweet="3 reasons why digital scrapbooking was the perfect solution for me!" username="photoorganizers"]
I have found the most important part of it all is the fact that our family is cherishing each other and valuing the quality time that we spend together. We are so well connected to each other and I see my children reflecting often on all the blessings in our lives.
We have a stack of digital scrapbooks that I have created over the years and the kids look at them often. I will walk by and see Sam laying on the family room floor looking at the books, I will find them on AnnaFaith's night stand when I tuck her in at night and even Liza, my 15-year-old, will often lay on the couch looking through these books. They even ask me to keep a stack in the bathroom. LOL!
I created a 99-page digital scrapbook for the year 2010. It is a beautiful book filled with love, but I will say that it took me a long time to finish it. It is a treasure to my family. But, honestly, I have not created a yearbook since. I found that it too became another mountain in my life. I have learned that creating smaller books from vacations or special events were much easier and more attainable. And it feels great to do a quick and easy book and have it printed and back in my hands right away. It is a great accomplishment and gives me the desire to do more.
So, you can see that I have finally found my solution to scrapbooking our family memories. But in recent days, I have even found my groove! Because, you see, I have found that there are many levels of digital scrapbooking.
Various Levels of Digital Scrapbooking
My 10-year-old hobby of digital scrapbooking was born out of a software that is now called Forever Artisan. I love this software because it lives on my computer and I own it. Since the program lives on my computer, I do not need internet access to use it.  It is a PC based software, but I use it on my MAC by running a partitioning program. This also means that I own the digital files to any project that I create.
I have always stayed away from the free online scrapbooking sites. I am a private person and I know that the photos I upload to those sites will be owned by them, analyzed and sold to third parties.   I also know that I can't ever get the digital files back, once I create the project. And lastly, I like to be more creative than the online sites allow.
After using Forever Artisan for the last 10 years, I have found there are 4 types of users who complete and print projects in Forever Artisan. I can relate to all of them. I have friends who would describe themselves as each of these personalities.
[bctt tweet="Which type of digital scrapbooker are you?" username="photoorganizers"]
Digital Scrapbooker Type #1: Plain Jane
Plain Jane just wants to get her photos on the page.  She may also want to document using captions and a few stories. She wants to get it done and print her photo books quickly.  She is simple in style and photo focused. She uses templates to organize her photos on the page.
Digital Scrapbooker Type #2: Cute Kate
Cute Kate also wants her book to be photo focused but she wants her pages to pop and have great design. She is super busy with life and needs to work efficiently. She uses pre-designed pages that have been created by digital artists so she can just pop in her pictures and text and have a unique and beautiful book printed in no time.
Digital Scrapbooker Type #3: Artsy Annie
Artsy Annie loves to personalize her pages. She has found that digital art is the key to bringing her pages to life.  She loves to swap background papers, have fun with various fonts and add embellishments to each page to make her stories come to life. She starts with Blue Prints or Pre-Designed Pages, and adds her own personal touch through a wide variety of digital art options. She gets her creative juices flowing and each page reflects her own creativity and love.
Digital Scrapbooker Type #4: Creative Christina
Creative Christina is just that, creative! She creates a masterpiece out of each page. She starts with a blank page and creates her own design. She uses a variety of digital art and advanced techniques to create a professional looking work of art for each page. She takes full advantage of many of the tools available in Forever Artisan and her pages are impressive and unique. She uses pixels2Pages as a resource and has been trained, encouraged and inspired by the Pixies!
How I Found My Digital Scrapbooking Groove
My groove is found with a good mix of these characters.  I find that I flow between them as I gain experience. I am busy with life and I have the get it done attitude for sure. But, I also love to be creative. I am often tweaking pages and trying different embellishments and back ground papers until it is just right. I have fallen in love with digital art. I have found that I show love to my kids by making pages that tell the story well by using special digital art for each occasion. It is my hope that the pages I am creating are a blessing to my kids and they are encouraged by them.
Just getting the photos on the page and adding text is not enough for me. I want lots of pictures and very little blank space on my page. So I am efficient with space and creative with how I arrange them and add embellishments. I put myself in the Artsy Annie category and I have learned so much from the pixels2Pages team. They have inspired me to try things that I wouldn't have tried before. And I have learned little things that go a long way. I love using their creativity in design and adding my photos and personal touch to their blue prints. And I get really excited about digital art and using it makes my pages pop!
My Artsy Annie Digital Scrapbook Sample
Here is a sampling of how the Artsy Annie in me recorded the memories of our recent spring break trip. I took photos on my camera and with my phone. I brought them all together in my Forever account and the deleted all of the ones that were not so good. This took me down to about 75 photos.
I created an 8×8 photo photobook in Forever Artisan using Click Collage templates and Blueprints. I am almost finished and ready to print. Much of it was created on the airplane during our flight back home!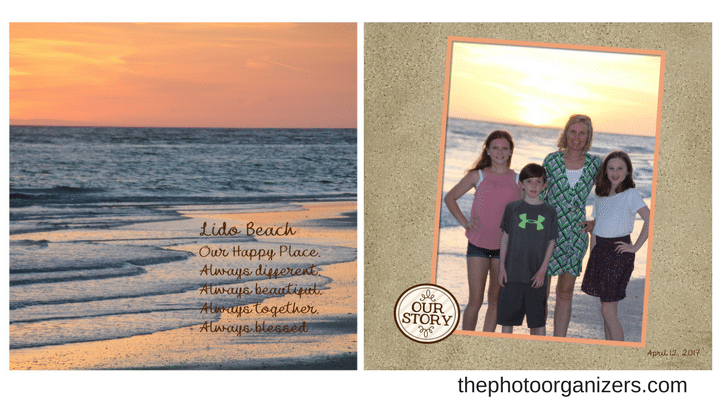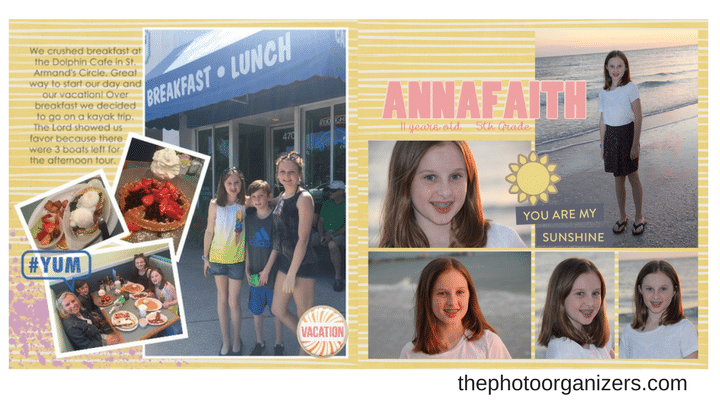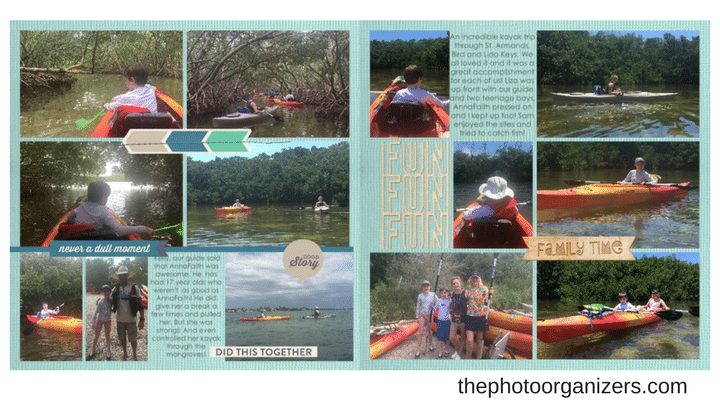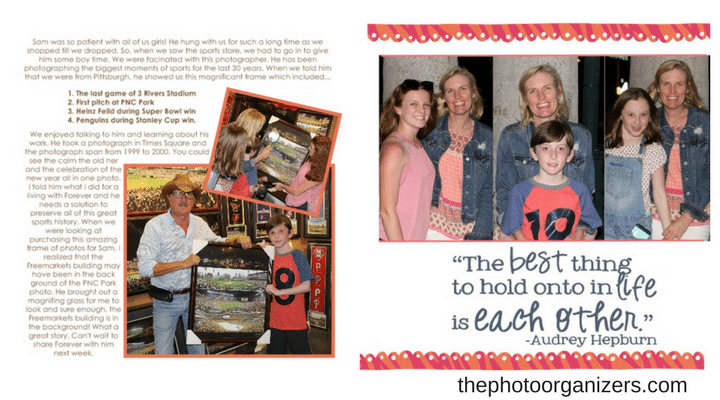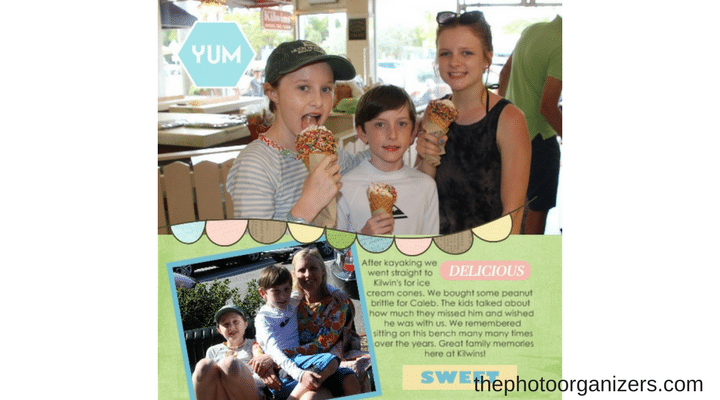 This is how Digital Scrapbooking has become a solution for me. So, which character do you relate the most with? Each of these characters can find what they are looking for in Forever Artisan. There is also great training and inspiration for each personality from the pixels2Pages training team. You can check out more about Forever and pixels2Pages by going to Forever.
---
---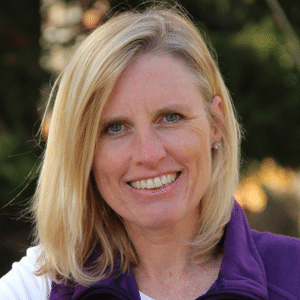 Shelley Murray is a busy mom of four children. She has always been committed to documenting her children's life stories and preserving their childhood memories through scrapbooking. As a Sales and Training Executive at Forever, she is passionate about helping others get their family memories, stories, and history preserved so that they will live on for future generations.
At Forever Shelley is currently working to develop training resources for Forever users so they will be able to use the products and services with ease. She enjoys speaking about Forever at conferences and working closely with Forever Ambassadors.