Struggling with your holiday shopping?  Custom designed gifts using your own photos are a wonderful way to create a unique, thoughtful gift.  Here are a couple do-it-yourself photo gift projects from Miss Freddy that you can make on a budget.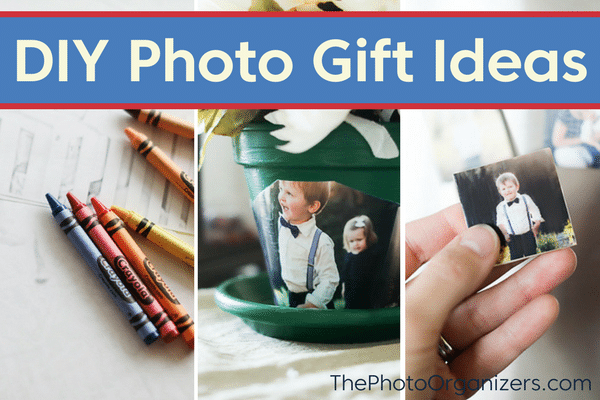 DIY Photo Gift:  Photo Magnets
To make your own photo magnets, you'll need: tiles, magnets, glue, and mod podge, and, of course, photos.  You can purchase actual ceramic tiles at Home Depot, but these inexpensive 'woodsies' squares from a craft store will work as well.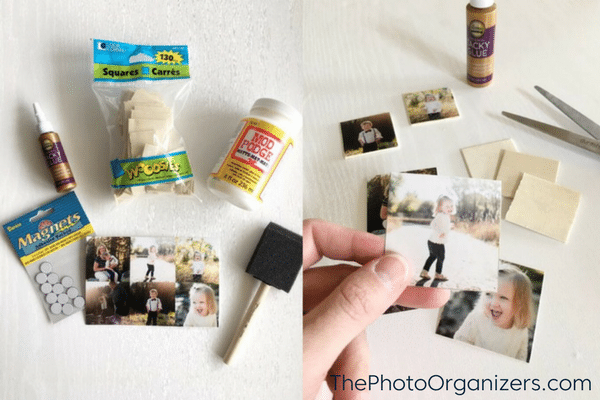 Select your favorite photos and turn them into a photo collage. It works well to put 6 square photos onto a 4×6 print.  You can use the free Photo Grid app to do this easily on your phone.
Print your photos.
Cut photos to fit wood square or ceramic tile.
Adhere photo to square. Tacky Glue works well.
Apply a coat of Mod Podge to the entire square.
After Mod Podge dries, glue a magnet on the back (shown are self-adhesive magnets, but would recommend a regular magnet + hot glue for a better hold).
Smile… you just crossed something off your holiday gift list!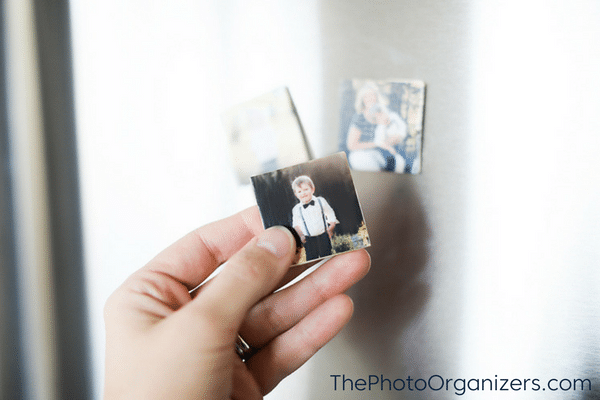 DIY Photo Gift:  Make Your Own Coloring Book
Turn your photos into coloring book pages!  Your kids will think it's SO FUN to color in photos of themselves.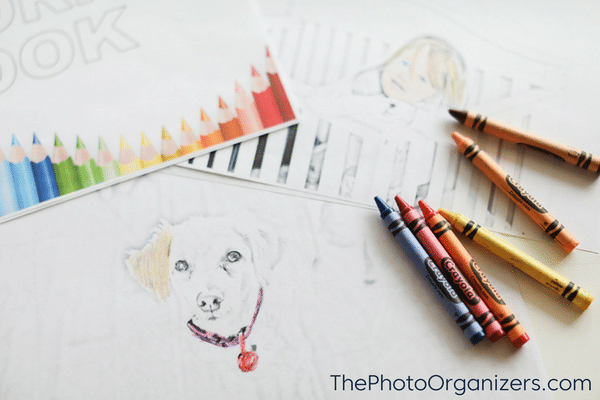 You can do this for FREE at pixlr.com using this video tutorial!
Open image and go to Adjustments/Desaturate.
Make a duplicate layer.
Then Adjustments / Invert.
Select the Background copy layer, hit the toggle button, and change Mode to Add.
Go to Filter / Blur / Gaussian Blur and adjust the slider until it looks like a hand-drawn sketch.
Save and print!
While you can impress your children with just a single coloring book page, you can also print a whole bunch and turn them into an actual coloring book.  Here's a free pdf file you can print on an 8.5×11″ piece of paper to use as your cover!
DIY Photo Gift:  Flower Pot
Flowers are a go-to gift, for sure, but if you could personalize the flower arrangement by adding your priceless photos, then you have a gift that lives on long after the flowers have gone.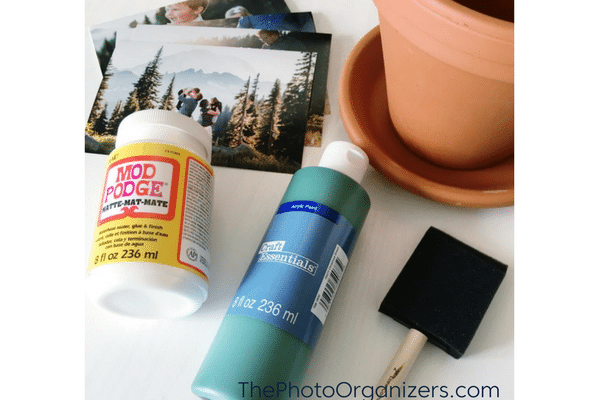 Supplies:  Photos (these are 4×6 prints), Flower Pot, Acrylic Paint, Mod Podge, and Hot Glue.
Paint your flower pot. You could also have your kids help you with the painting and make a more unique pot.
After the paint has dried, hot glue your photos onto the flower pot.
Apply a coat of Mod Podge to set everything and add a protectant layer.  There is an outdoor Mod Podge that would work well for larger flower pots that'll be displayed outside.
Add your flowers and your gift is ready to go!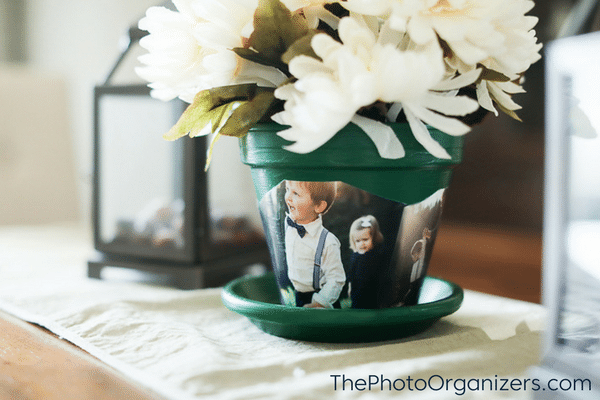 This could also be really fun idea for centerpieces at a birthday or anniversary party!
For more great photo gift ideas, check out:
Fun and Unusual Photo Gifts Under $50
Leaving a Legacy: How to Find the Perfect Gift for Father's Day
---
---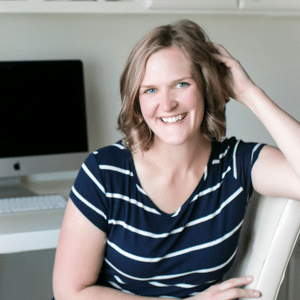 Casey von Stein, aka Miss Freddy, received the nickname "Freddy" at birth because of an unfortunate resemblance to a Flinstone.  She's outgrown the resemblance (thankfully), but not the nickname.  She's a kids photographer living in Golden, Colorado and is known for her ability to make kids act naturally in front of her camera.  Casey loves to help others USE their photos in meaningful ways and in 2017 got certified with APPO as a Photo Organizer.  Read her blog and follow along on Instagram for lots of FREE tips for taking better photos and fun ideas for using them.