APPO's Director of Operations and Training Lisa Kurtz helps us ponder the question:  will your precious family memories survive a disaster…or even a zombie apocalypse?
Do you have a foolproof plan for your family photos that will survive the unimaginable? It's pretty easy to have a strategy that protects you from the basics like fire, flood, disasters and human error. But Zombies? That's another story.
Forget the internet! That beautiful online archive you created will be completely inaccessible. And you might as well forget about that curated set of folders on your computer that you lovingly sorted and tagged for easy retrieval. Everyone will be running from Zombies or hunkered down in their bunkers, so I wouldn't count on electricity to run your computer. And you might as well ditch your smartphone.
So what are your options?
You're going to need something in print. I know it sounds a little archaic, but it's your only option. And you're going to be on the run, so it's gotta fit in your backpack. Forget your scrapbook album; it weighs a ton!  Seriously, have you ever lifted a full scrapbook album?
How about a digital photo book? It's lightweight, and you can get a lot of photos and stories of your family memories into one album.
How do you cram a lifetime of memories into one photo book?
Good question! Obviously, you're going to have to be selective. This photo book will contain your most important photos and stories. Let's look at a simple strategy to get this done, soon!
[bctt tweet="Protect your family memories from a Zombie Apocalypse and other disasters. #photoorganizing" username="photoorganizers"]
Step 1: Create your family themes
Consider the lifetime of your family unit and jot down some recurring themes that are unique to your family. These themes will serve as chapters in your memory book accompanied by photos and a few stories, captions and dates. Here are a few examples;
Life is a celebration: birthday photos, wedding photos, christening and other important celebrations. This section is the perfect place to record historical information like wedding dates.
Oh baby, baby: add your favorite baby photos of all the key players of your family including birth dates and stats like weight, height, and location.
Surrounded by love: photos of extended family like cousins and grandparents and important friends.
We work hard, and we play hard: favorite vacation photos, military photos, and records, career milestones, etc.
We love to compete: sports and games
There's no place like home: photos of your family home(s), your childhood home
We come from good stock: Ancestral photos including important birth and death dates
Memories that bind us: Ask each family memory to share a favorite memory and include a photo or two that represents that story.
Lifelong learners: graduation photos for each family member with school dates and graduation years.
Guided by faith: photos of religious traditions, practices, and values
I'm sure you can think of a few more, but these will get you started.
Step 2: Assemble images for each theme
Choosing photos of your family memories will be the hard part because you need to be selective. You'll want to plan for about 125-150 photos maximum for this album. Look at how many chapters or themes you have and divide that into the total number of photos for your album to determine what your photo 'budget' is per theme. You don't need a birthday photo for every year for each of your kids. Choose a random selection that shows growth like their first birthday and maybe their 16th birthday for example.
Step 3: Create a word summary for each theme
Your words are the most important part of this album because it's where your stories live. Summarize each theme with a paragraph or two about what's going on in that chapter. Include any family traditions, values, and practices that you want future generations to know about your worldview and what was important to your family. Check your spelling and edit your work so you can just copy and paste this into a text box in your album.
Step 4: Create your photo book
Look for a provider that has some features that make it easy for you to get this album done. Auto-populate will make it easy for you to add photos quickly. Be sure you have some flexibility so you can move photos around and add text boxes and captions. Now is the time to let go of creativity and embellishments that slow you down and take up precious real estate in your album. The simpler it is, the quicker you'll get it done.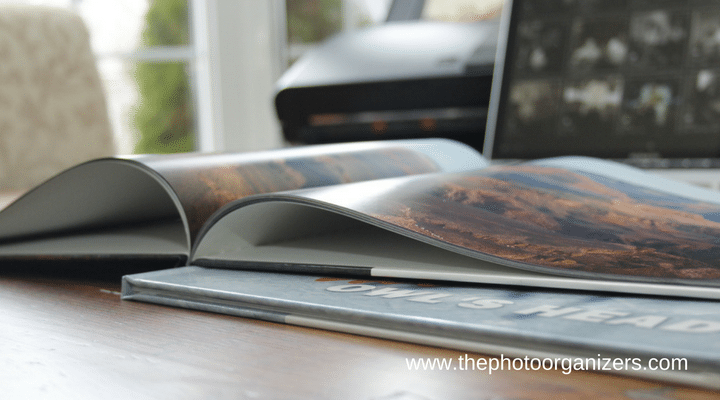 Step 5: Print a few copies
You've created a historical masterpiece so make more than one copy. One for you to put on your coffee table and enjoy now and one for your emergency backpack (the Zombie Apocalypse or other worldwide events). Please tell me you have an emergency backpack.
[bctt tweet="Make a photo book of your family memories to protect them from disaster…or a zombie apocalypse." username="photoorganizers"]
What do you have to lose?
Do we need to worry about a Zombie Apocalypse? I'll leave that up to you 🙂 But it's not going to hurt you to have one photo book of family memories for posterity sake, is it? If you get nothing else done, you have a photo book with your most important photos, stories, and historical information.
As we approach the end of the year, this is the one task that you should add to your New Year's 'to-do list.' And if your to-do list is already too long, treat yourself to a stress-free project and let a member of the Association of Personal Photo Organizers do this for you.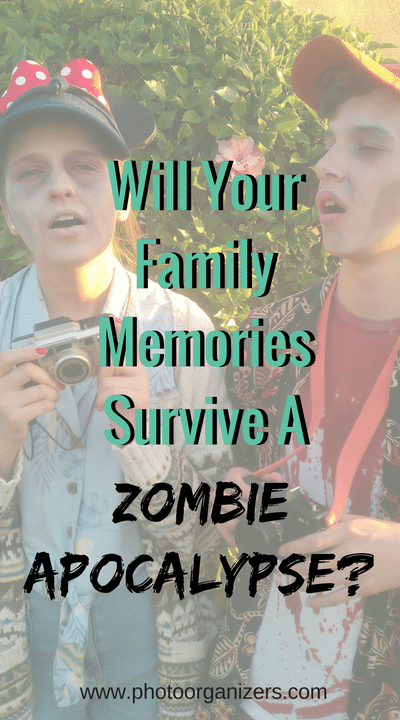 ---
If you need help organizing and preserving your lifetime of photos, videos, and keepsakes, find a photo organizer near you at the Association of Personal Photo Organizers
---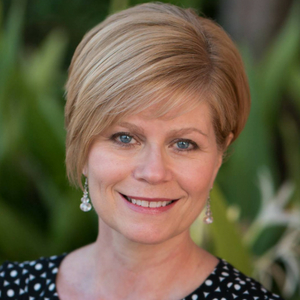 When Lisa Kurtz lost her mother, grandmother, aunt, and uncle in three years, she was left holding a box of unidentified photographs with nobody to ask about them. Lisa embarked on a lifelong quest to discover and preserve her mom's story, for herself and her kids, which led her to a career in professional photo organizing. Today, Lisa is the Founder of Pix & TALES with her daughter and together they help busy moms manage their pictures and tell their family stories.

Save