Professional organizer and genealogist Hazel Thornton of Organized for Life explores the mysteries of family resemblances in our photos.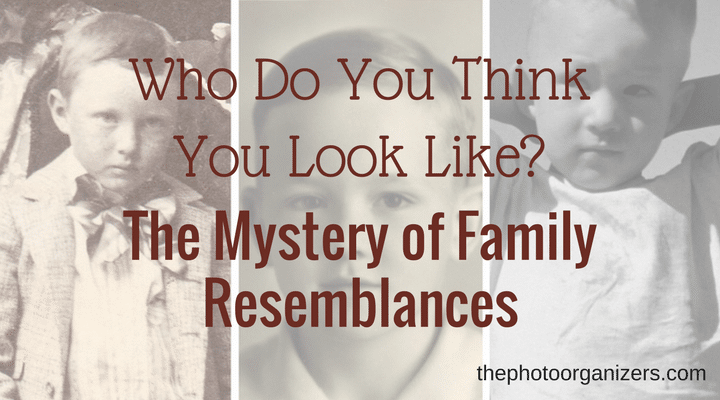 Family Resemblances
I've long been intrigued by family resemblances. I also love the genealogy TV show, Who Do You Think You Are?, which inspired my blog title.
The first time such a thing ever occurred to me was when I was a child, looking through an old album of my father's. There I saw a photo that looked exactly like my brother Mike! It was my dad, of course, when he was a youngster. Decades later, in the course of my genealogy research, I found a photo of my grandpa as a child. You can see all three side by side below.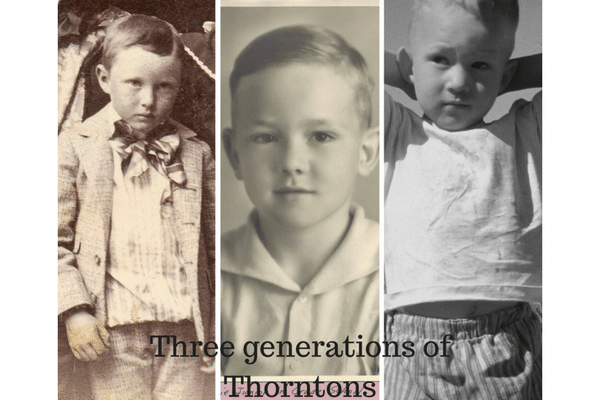 Left: Archie Raymond Thornton Sr. (@1901)
Middle: Archie Raymond Thornton Jr. (@1938)
Right: Michael Ray Thornton (@1962)
I love when my Facebook friends post photos of relatives that look like them! Don't you? That's not why they're posting them, usually, but I can't help but notice.
And then there are twins. Who isn't fascinated by identical twins? Did you know that the famous Olsen twins, Mary-Kate and Ashley, are not identical? They are fraternal twins, which are just two ordinary siblings, DNA-wise, who happen to be born at the same time. It makes me think about other siblings who look so similar that, had they been born at the same time, they might appear to be identical too.
[bctt tweet="Family photos hold many clues. Just look at the family resemblances between generations. @org4life" username="photoorganizers"]
The Puzzle Pieces of Family Resemblances
Family resemblances, while not always conclusive, can certainly be a clue when looking at old photographs and trying to piece families together. I call these clues puzzle pieces.
Some families, and certain generations or branches of families, are lucky to have inherited photos of their ancestors. I have no photos of my maternal grandfather's family. And I suspected I never would…until I found this photo on the right, posted by a "genealogy cousin" (a distant cousin I hadn't previously known), on Ancestry.com. A DNA test could hardly be more conclusive as to these two being related! There was really no doubt, since I have a chain of documentation to prove it, but the photo was nonetheless a satisfying find.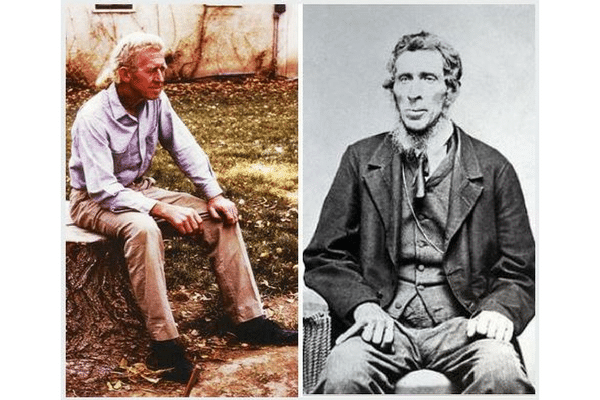 Left: My maternal grandfather, George D. Hankins (1898-1974), whom I knew as a child.
Right: a newly-discovered photo of George's great-grandfather (my 3rd great-grandfather), Jacob J. Keysling (1789-1855). Note the similarities in face, build, pose, hands (clenched), and hair.
Does resemblance run strong in your family?
Show us your family resemblances. Post a side-by-side family photo in the comments below!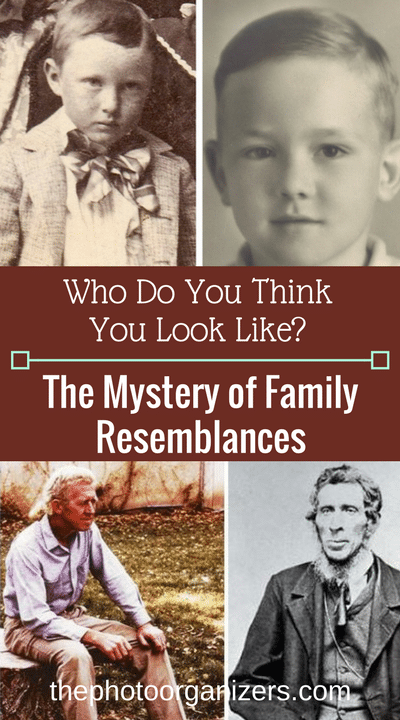 ---
---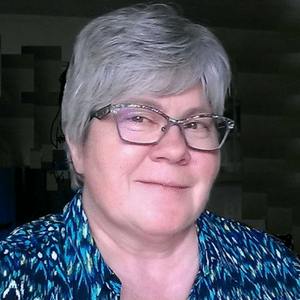 Hazel Thornton is a professional organizer and genealogist based in Albuquerque, New Mexico; creator of The Clutter Flow Chart Collection; and author of Go with the Flow! The Clutter-Clearing Tool Kit for an Organized Life. Visit her online at www.org4life.com.