It's graduation time and Photo Organizer Andrea Sims of Your Story. Share It! share her six steps to creating fabulous graduation slideshows to celebrate all the highlights of your graduate's life.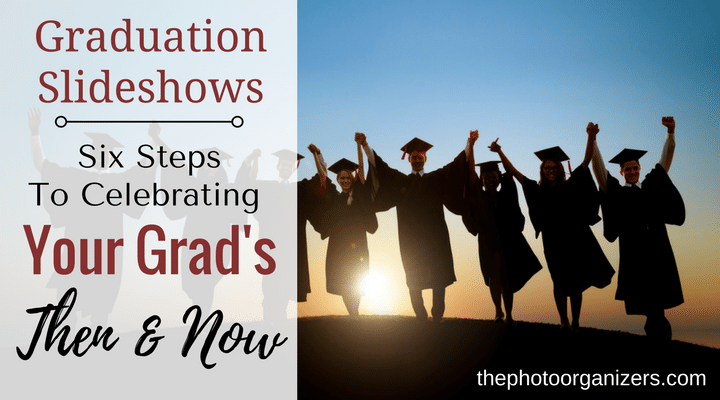 Wow! Congratulations, Mom!  Your kid is graduating high school!  I bet you are experiencing a roller coaster of emotions and an amazingly full calendar of events.
In fact, the entire school year has been full of the last moments and senior celebrations.  The last first day of school, the last game, the last recital, the last awards program, the senior banquet, senior signing day…and the list goes on…right?  Your calendar is busier than ever.  There is just so much to celebrate NOW!
Looking Back with Graduation Slideshows
All of a sudden you are snapping pictures to capture each last almost as often as you recorded each first.  Each time you experience a last does a memory of the first pop into your head?
As you daughter dances in her final high school competition, do you suddenly see your 3 year-old ballerina?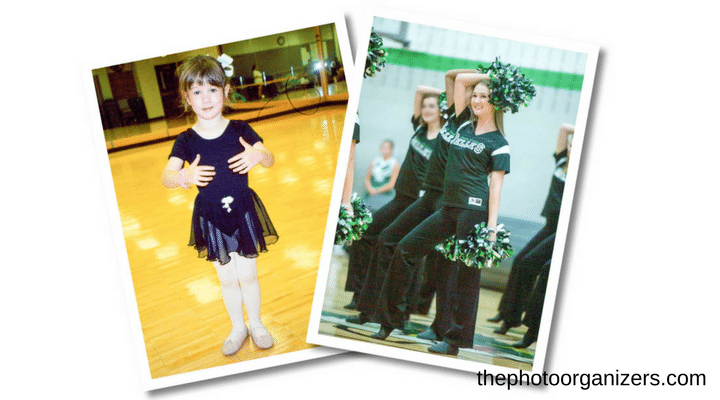 Or, maybe when your senior ball player goes up to bat you see your 5 year-old t-ball player at the plate. 
When you look at your dog, do you flash back to the day your family brought your puppy home? 
Or, maybe it's the gang of boys playing basketball on the driveway that takes you back to the elementary school playground at recess?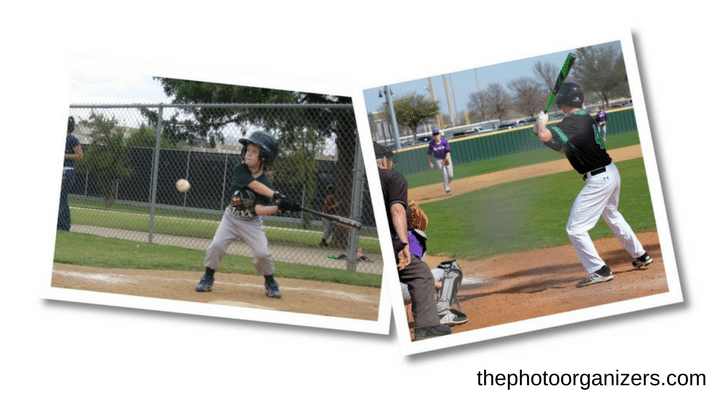 Has the entire school year been one long narrative of THEN and NOW moments?  Celebrate those moments by putting the images of THEN and NOW together in a graduation slideshow.  Here is your chance to show-off the proud senior achievements along with the stories of how it all started.
[bctt tweet="Celebrate your graduate's then & now with a video slideshow. #photos" username="photoorganizers"]
Graduation Slideshows: Capture Then & Now
A video slideshow is the perfect way to celebrate the THEN and NOW moments of your grad.  Share the slideshow with family and friends at a graduation party or online.  And, here's how to do it!
Collect the NOW. This should be about 20-25 photos from your grad's senior year.  Gather pictures of…

Achievements
Artwork
Band
Banquets
Certificates
Church events
Competitions
Costumes
Dances
Family
Favorite foods or restaurants
Favorite teachers
Favorite toys
First Day of School
Football games
Friends
Holidays
Holidays
Notes and cards
Proud moments
Scouting programs
School events
School portraits
School programs
Selfies
Sports
Team pictures
Text message exchanges
Vacations
Volunteer projects

Gather the THEN by digging through the scrapbooks, the shoeboxes, the digital drives and phones to gather photos of your kid doing those same things or with those same people. Select 3-4 photos for each of the senior year moments.
Look for school portraits – select 5-6 favorites that really highlight your grad's sweet smile through the years. This would be a great time to feature the cap and gown pictures from kindergarten and the one for senior year.
Put it in order by grouping the THEN and NOW photos for each senior year moment. Decide if the school portrait group should start or end the slideshow.  You will have approximately 100 photos which will make a slideshow that runs 5-7 minutes.
Make the slideshow using one of the many programs and apps available to create your own, such as:

iMovie (Mac)
Animoto (Web)
ProShow (PC or Mac)
Lightroom (Mac/PC)
Windows Movie Maker (PC)
Adobe Spark (App)
Or, contact the Association of Personal Photo Organizers (APPO) to find a photo organizer to create a video slideshow for you.
Share your video slideshow on a TV or online at YouTube, Vimeo or Animoto. Or, if your party venue, doesn't have a TV, rent a projector from a local camera shop to use with a computer.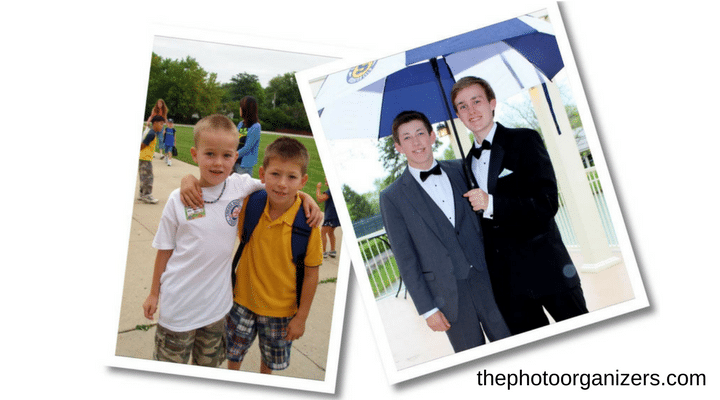 And, just like that your baby has grown up right before your eyes.  You've had the privilege to watch this story unfold from a front row seat.  With these simple steps you will create a video slideshow that celebrates the THEN and NOW moments of your grad's childhood.
---
---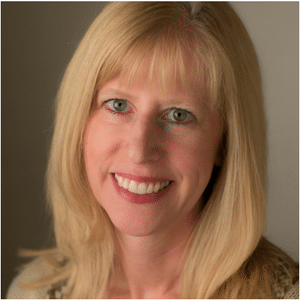 Andrea Sims is a certified member of APPO and the owner of Your Story. Share It!.  She is passionate about celebrating memories with photos.  After many years of scrapbooking as a hobby and volunteering with school yearbook staffs—first as a student and later as a parent—she decided to become a photo organizer.  Andrea especially enjoys creating slideshows for events.  Being a photo organizer gives her the opportunity to help other people enjoy their photos and share their stories.