by Cathi Nelson
Decorating the Christmas tree in my home growing up was never much fun.  Someone always ended up crying.  Looking back as an adult, I can see the problem.  My mother came from a German home and decorating the Christmas tree was very important, with a strict set of rules.  Meanwhile my Dad came from an Italian family whose traditions focused on the baking and cooking. In addition, my Dad was not handy. He always became infuriated with the process of fitting the tree in the stand.  Add three kids and a dog all jumping around and you can imagine the results.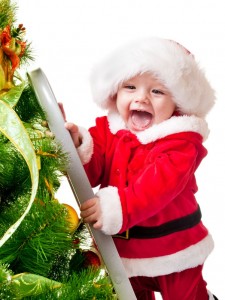 Fast forward to my husband's surprise when on our first Christmas together he suggested we go out, get a tree, and decorate it.  "Do we have to?" I asked.  My negative attitude shocked him.  For the first few years, I grudgingly went along but then the magic happened.  We had kids and new customs were born.  I got a chance to begin a new tradition that has become our favorite to this day.  In fact, we are waiting until my son comes home from college before we get our tree this year and I know he'll come along willingly even if it means getting up early on his first Saturday home.
Part of our tradition is the trek to find the perfect tree, the hot chocolate, the music, the unwrapping of the ornaments, placing the star on top, a fire in the fireplace and me, documenting every moment through photos.   Then early in the New Year, I carefully create an album page called The Christmas Tree, and add it to our family holiday album, now 3 volumes.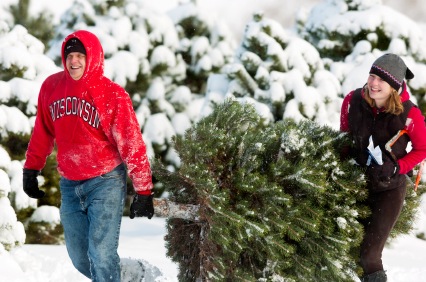 How about you?  Have you reinvented a tradition from your childhood or continued one taught you by your family?  What are the traditions you hold dear? Have you taken the time to document those memories for future generations?  This month, in all the busyness, try to find a quiet moment and reflect on what you love about this time of year and find a way to share those memories!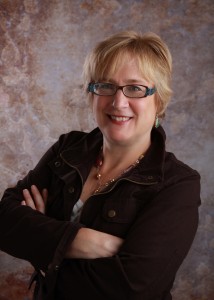 In 2009, Cathi had her "light bulb" moment when she recognized that consumers were becoming increasingly overwhelmed with the exploding number of photos, media and memorabilia they were accumulating. She created Appo to support a new and emerging profession of photo managers by providing training, support and collaboration for people interested in adding photo management services to their existing business or as a new business. She is also a mom of two teens, and an avid amateur photographer and storyteller. She has a deep passion for helping people tell their family stories through their photographs.