When you think about starting your photo organizational journey, do you feel overwhelmed and nervous? We understand. These feelings can be especially strong if your photos are not in date and time order. Are you finding yourself worrying what year a photo was taken? Are you confused, wondering was this taken in 1970 or 1971? What year was Brian born again? How do I even begin to start this?
First of all, breathe! I have some tips and tricks for you, right from our course, Printed Photo Organizing Made Easy.
Guess what? You don't have to organize chronologically. I often say that we take photos chronologically but we live and remember by life events. Think about how you like to view family photos and memories. Isn't it interesting to see a collage of birthday images that show a growing child? Or a series of family vacation photos over the course of many years? There is no "rule" that photos have to be organized into a time and date order. This is what we mean when we say we tend to reminisce over events rather than year-by-year memories.
Pros of Organizing by Theme
If you organize by events or themes, it will be easy to curate your collection into the containers you have set aside. You can keep an entire theme in one container. For example, your collection may have labels that say: Travel, Holidays, Birthdays, Weddings, School Days, and Baseball. Themes are easier to find and identify than dates. You may not be sure which year a Christmas photo was taken, but you'll know it's Christmas!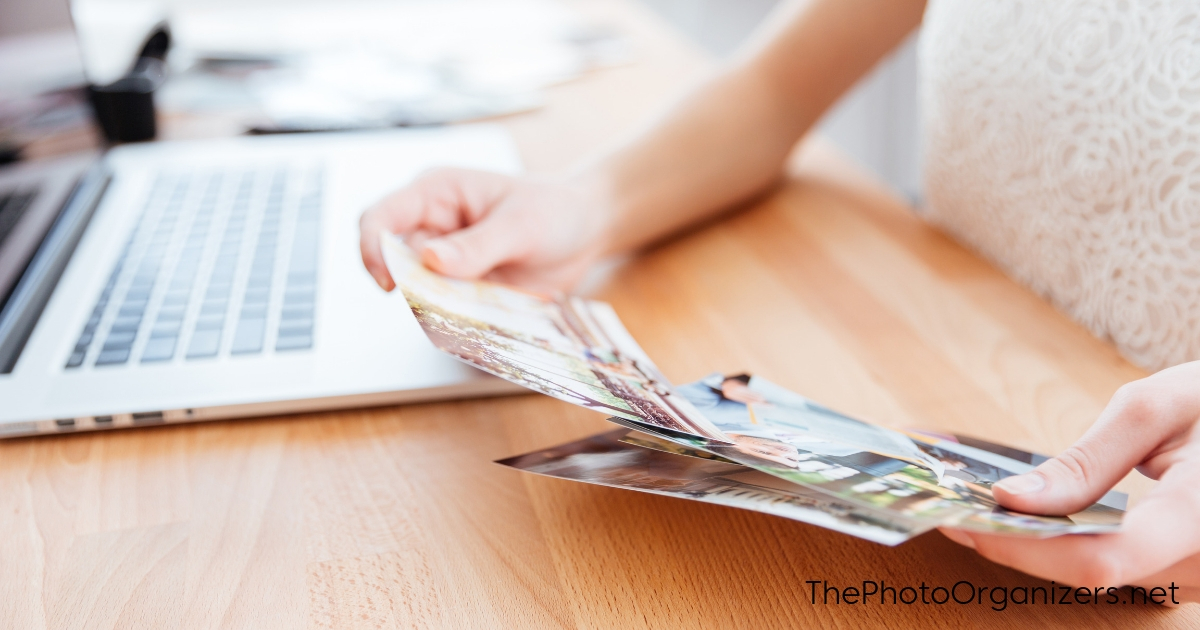 Pros of Organizing Chronologically
I don't have scientific evidence to support this, but I believe that 50% of one person's photos are unorganized and the other 50% are organized. If you are part of the organized group, congratulations! If you already have some chronological organization in place, then keep this intact. Now is a good time to use your family timeline so you can keep track of important dates and years. You can still identify themes and group photos based on your end goal.
This last method is called the grouping and matching method. Rather than beginning to sort your photos by looking at them, you can begin by grouping them based on their size and other identifying ideas.
Remember, there is no right way to organize your printed photos – what is most important is to find a system that works for you and stick with it. Your goal is to organize your photo collection so you can digitize the ones that matter; in other words, so your photo legacy can be shared and enjoyed.
There's much more to learn about organizing and digitizing your printed photos – and we cover all of that and more in our new online courses.
We asked our course attendees what surprised them the most. Here is one response:
"Finishing up an old project involving integrating photos into my fil's WWII digital folder. What I've learned: It would have been so much easier to do this project your way in the beginning. I had already digitized many of the photos (but not the backs), but not all, causing a painful process of comparing photos, scanning missing photos and photo backs with information on them and then adding the digital photo numbers to the backs (in photo-safe pen, small, on the edges) so that one could match digital to paper photo if needed. Slow going, but now almost done."
Check out more at The Photo Organizers Academy. 
---
---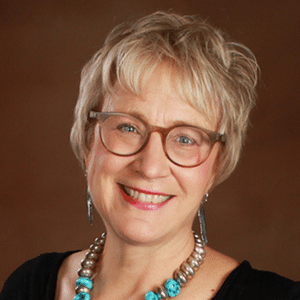 Cathi Nelson is the founder of APPO (Association of Personal Photo Organizers) where she leads, trains and connects thousands of Photo Organizers from around the globe. She is also the author of Photo Organizing Made Easy: From Overwhelmed to Overjoyed. Regarded as a pioneer in the photo organizing industry, she is a sought-after speaker and has appeared in The New York Times, The Wall Street Journal, Chicago Tribune, The Atlantic and Better Homes and Gardens. Visit her at CathiNelson.com.
---