The horrible destruction from the Oklahoma tornadoes last month is still fresh in our minds. And today, we watch as families evacuate their homes amidst looming forest fires. I think we all can relate to the heartbreak of losing everything in less than an hour. Our hearts go out to these folks because it could happen to any of us.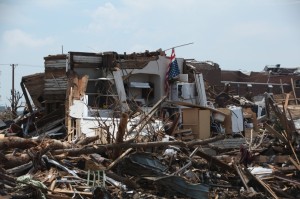 In watching the people in the aftermath of Oklahoma – picking through the rubble of what was once their homes – what I found most interesting is what they valued most. After the safety of their loved ones, both human and animal, when folks were asked what they most wanted to salvage, it was the one thing that couldn't be replaced: their memories.
This should be a wake up call for all of us since while a few folks lucked out and were able to retrieve their photos, most were not. In a future post, I will provide tips on how to recover damaged photos after a disaster, but the important take away should be to preserve your memories NOW so you never have to face the heartbreak of losing the irreplaceable.
Get Your Memories Organized. If you have a lifetime of print photos scattered in boxes or drawers, how in the world could you know what to grab in an emergency? And what about your digital photos scattered on your hard drive, cameras, & phones? It's hard to preserve your important memories if they're jumbled with a bunch of stuff that you should have thrown away. If this task seems daunting, relax – you don't have to do it alone. The Association of Personal Photo Organizers (APPO™) has members across the US and Canada that have the training and know-how to help you conquer the beast. Find an Organizer.
Get Your Print Media Digitized. You may choose to keep your print photos but you want them also in digital form for two reasons:

Digitized media can be backed up to the cloud so your photos and other print media is safe if you were to lose your home's contents.
Digitized media stands up best over time.

Again, an APPO Organizer can be of great help. We have partnerships with the best scanning services and many of us also offer scanning in house.

Backup Your Digital Media. Hard drives crash. Local backup drives could be lost in a fire, flood or other disaster. I recommend that all of your important digital files (including your media) be stored and continuously backed up in three places:

On your main computer,
On a quality external hard drive (thumb drives are not reliable backup)
In the cloud
If you're not tech savvy, find a tech consultant who can help you set up a backup system for your important data. Even better, many APPO™ members provide help on digital backup. When searching for an APPO™ member, you will see icons by their name representing the services they offer. Look for "Digital Basics".
While we can't do anything about Mother Nature, or other disasters, like good scouts, we need to be prepared. Your photo and video memories are your life stories. Make sure that you don't lose them!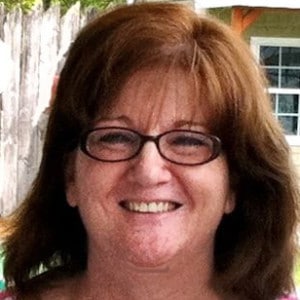 Mollie Wasserman is an APPO member and owner of Your Memories At Hand©. She provides solutions to families and organizations overwhelmed with their photos and memorabilia including digital, printed and video. She LOVES telling your stories!