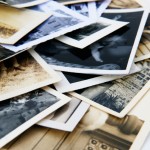 by Michelle Nahom
Technology has changed the photo industry dramatically. With digital, we no longer print our photos, and they sit hidden away in our computers. We also take a lot more pictures than we used to. In the days of film, we'd go on vacation and take 4 rolls of 24. Now, we might take 1000 pictures (or more!) on a vacation! We load them to our computers, and our hard drives are becoming cluttered. Do we need all 1000 pictures? Probably not.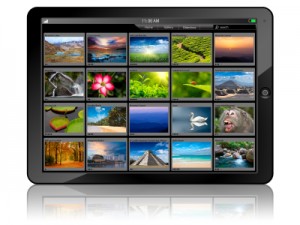 So now not only do we have boxes and boxes of photos all over our homes, but we also have digital photos all over our computers.  And of course, let's not forget about the memorabilia we've accumulated over the years and our childrens' artwork that we've saved! It's become an overwhelming task to deal with our memories, and so most people put it off, not sure where to begin.
With the changes in the industry, new opportunities have arisen. This is where a personal photo organizer comes in. Much like a professional organizer who helps you get your clutter under control and systems in place to help you stay organized, the personal photo organizer helps you determine which photos are necessary to tell the stories of your life and helps you purge those that you don't need. They'll also help you set up systems to keep your photos organized going forward or do it for you.
Photo organizers offer services that range from printed and digital photo organizing, scanning, installing backup systems, converting outdated media to newer formats, keepsake photo books, wall art and photo gifts, and more! They can help you find a solution that fits both your needs and budget, and help you enjoy your memories today as well as leave a legacy for future generations.
This April, Appo will be hosting its first annual conference, Picture Perfect Profits, in Chicago April 11-13, 2013.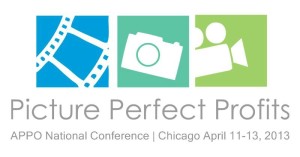 Everyone is invited, including current and future APPO members. Along with top notch speakers and learning opportunities, you'll have the chance to network with industry professionals such as professional organizers, senior move managers, professional photographers, direct sellers and retail store owners.
If you enjoy telling your own family stories through photos, like creating photo gifts, or have an interest in genealogy, you may want to consider a career in photo organizing. Appo offers certification, training, a community of support, access to strategic partnerships that offer an additional income stream and more! With Appo, you can combine your passion for photos and stories with skills you may never have really thought about. Helping clients get their photos and stories back into their lives is not only meaningful, but it's also rewarding. For more information, contact Appo directly. You can find information on membership on our site. You might find yourself with a new career in this growing industry!
Michelle Nahom has been helping people with their photos since 2003.  She's the Owner of is an avid photographer and mom of 3.  She blogs on photos and memory preservation as well as other topics on A Dish of Daily Life, and you can also follow her on Twitter @dishofdailylife or Facebook!