Say what? How can I tell the story behind a photo I didn't take?
Telling the stories of our families isn't like being a reporter. We aren't objective. Yet it's our subjective point of view that makes the best pictures and albums for future generations. So don't be afraid to tackle the task of telling your family's stories.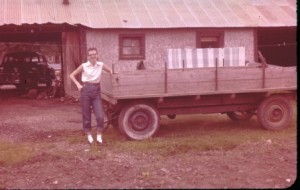 Getting the facts right is important. Check with family members in the picture. Be sure to ask multiple people because our memories aren't accurate. (That's why we take pictures!) Use the background of the picture to help in the identification process. The model year of a car, storefront no longer in existence, carpeting, or even decorations pictured are all excellent clues and will help you and your family members piece the history together. If you aren't sure of dates or locations, be vague. Wield the "circa" power and keep going. The next generation will appreciate your efforts.
While "interviewing" your family members, listen carefully and record the memories that spring up as they attempt to remember the specifics you need. Note how they feel on their trip down memory lane and keep those notes for future use with other pictures and stories. It may seem like you aren't making progress, but I'm sure you'll get great information and have a memorable time with your family. (Take a picture of you having the conversation! If you're a video junkie, video the conversation.)
The written word is very powerful. We tend to believe what we read and question the source only after creating an opinion or even having a reaction. Consider this carefully as you write for the benefit of both past and future generations. In the process of building a family history book, my mom shared a portion of the book with my dad's aunt. Her reaction was outrage. "Wrong, wrong, wrong!" she exclaimed. She then proceeded to demand that my mom change the stories to her "corrected" versions. Ah, the memory… What to do? Record both stories and let future generations enjoy the window into the minds of the family members that are their ancestors. Remember, you aren't a reporter. If your personality strives for perfection and accuracy, use the disclaimer, "Aunt Suzy says…"
Ever feel like you're the only one who acts or thinks a certain way? I'm confident that as you take these trips down memory lane, you'll find a kinship with your kin. Blessings!
---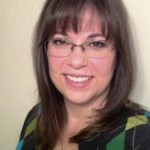 Stacy Cochrane is the founder of Managing Memory Lane and a member of APPO, the Association of Personal Photo Organizers. She specializes in establishing and maintaining photo storage and sharing systems that give her clients the freedom of sharing their photos as they choose while providing secure backup and privacy protection. You can contact Stacy via email at stacycochrane@me.com.