On October 9, 2012, my sister passed away following a two-year battle with cancer. It was while responding to my niece's request for pictures of her mother that I realized, for the first time in my lifetime as self-appointed family photographer, there is one significant disadvantage to being the one behind the camera all the time…few, if any, pictures of yourself with your loved ones.
Always before, while scrapbooking or creating gifts for family and friends, I felt a sense of satisfaction that I'd thoroughly captured the events of our family's lives and the times we shared with our loved ones. I've always been completely happy not seeing my own face in every picture, or even on every page of an album.
As I look at our albums, calendars and wall pieces, I see the faces I always see, the faces I love, the faces that make me smile and giggle. I look at those pictures and am immediately filled with the same emotions as when I took the shot. So while there's a lot of privilege that comes with being the family photographer…which shots make the cut is a big one…be sure to not short-change yourself by missing out on those photo ops with your loved ones. Learn to let go of the camera. Come on, you can do it. Repeat after me, "Would you take a picture of me with….?" Now, let go of the camera and smile! As long as it's in focus and your heads aren't cut off, call it a win and resume your role as family photographer. You never know when you might really appreciate having a photo of the two of you.
---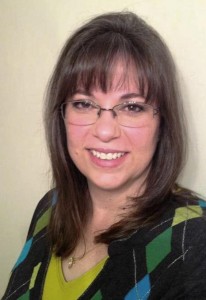 Stacy Cochrane is the founder of Managing Memory Lane and a member of Appo, the Association of Personal Photo Organizers. She specializes in establishing and maintaining photo storage and sharing systems that give her clients the freedom of sharing their photos as they choose while providing secure backup and privacy protection. You can contact Stacy via email at stacycochrane@me.com.