This blog post is the first in a series featuring how photo organizers use photos in their own personal projects.  We hope they inspire you on your photo organizing journey.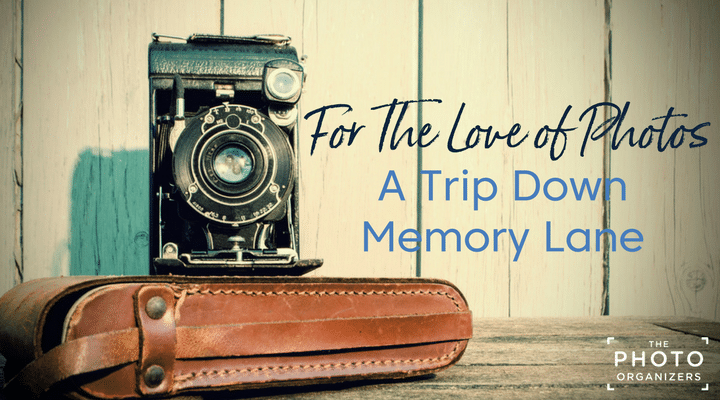 My love of photos, videos and all things having to do with remembering the past comes from my Dad. As the first born of three children, my fondest memories were of my Dad taking photos and home movies of my siblings and me. We loved "performing" for the camera with the bright lights shining on our little faces. This was the 1960s and although there was no sound to the movies, watching them today you can still feel as though you know what we were saying (or singing). My Dad loved all of his photography equipment, especially his lights. Many of the relatives would complain that they were so bright, but not us. It made us feel like movie stars.
I grew up on Long Island, NY and many of our relatives that still lived in Brooklyn and Queens would come and visit often. They knew that part of the visit was going to include my Dad setting up either his Bell & Howell Movie Projector or Slide Projector or on those special days… both! He loved showing his slides and movies to family and friends just as much as he did taking them.
As my parents began downsizing to move south about 15 years ago, Dad trusted me to be the keeper of the family memories which included his 78 records, all the family slides, home movies and the movie and slide projectors. The slides and videos were converted years ago as an anniversary gift to my parents. The projectors were carefully packed by my Dad in an old suitcase and have been stored safely at our home for many years.
My Dad is now 79 years old and is terminally ill with Alzheimer's and Parkinson's. My Mom is his primary caretaker with the help of Hospice. It is so hard watching my Dad who was always the best father a girl could ask for, the life of the party and an avid tennis player become bedridden.
Today my husband Dan and I decided to see if we could get my Dad's old movie projector working. Believe it or not, my Dad still had the manual! We followed the directions and actually got to work. It is over 50 years old and the sounds of the clicking as the movie played brought me back to the days when we would watch them as a family. We watched a movie of my sister Janine and me at the beach and at my 3rd birthday. It was unbelieveable! We immediately Facetimed my parents, who live in North Carolina and were excited to tell them and then show my Dad that we had his old movie camera working. He was very happy! I said, "Dad, do you believe after 50 years your projector is still working?" And he replied, "Sure Honey, I believe it, I always took good care of my things". Who would have thought we'd be watching those movies 50 years later Facetiming on an IPhone?
Today, we brought a smile to my Dad's face because that's what our photos and home movies do for us. They bring us back to a time when we were younger and life was simple.
---
If you need help organizing and preserving your lifetime of photos, videos and keepsakes, find a photo organizer near you at the Association of Personal Photo Organizers.
Don't forget to grab your copy of Photo Organizing Made Easy: Going from Overwhelmed to Overjoyed from APPO founder Cathi Nelson.
---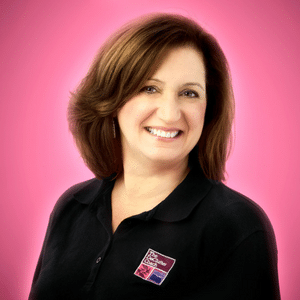 Taking personal tragedy, a 2002 car accident which left her with significant
injuries, and turning it into professional success, Certified Professional Organizer and Productivity & Efficiency Consultant and Trainer Deborah J. Cabral, CPO® launched her company, The DeClutter Coach, in 2010. Growing demand has led to the rapid expansion of the business to include DC Efficiency Consulting, the corporate training, consulting and consulting division, Organization Motivation! Deb's 30-minute national television show and Organized in:60 Seconds, nationally syndicated news/lifestyle segments- all are subsidiary companies under Cabral Enterprises, LLC., a NY State & NY City (WBE) National (WBENC) and Federal (WOSB & DBE) Certified Women-Owned Business Enterprise.
As a Golden Circle member and leadership volunteer of NAPO, The National Association of Productivity and Organizing Professionals, SHRM, The Society for Human Resource Management- MV Chapter and ATD, The Association for Talent Development, Deb lends her knowledge of professional productivity, efficiency, time management and organization to residential and corporate clients through one-on-one consultations, corporate training, consulting, coaching & wellness programs, motivational speaking engagements, a weekly television show which currently airs in 16 states and news/lifestyle segments which currently air in 20 states, regular appearances on the ABC affiliate in Syracuse, NY's live morning talk show Bridge Street, a weekly column in the Utica Observer Dispatch newspaper, national magazine articles and TV and radio interviews. Deb is also a Certified Photo Organizer and a member of APPO, The Association of Personal Photo Organizers.
Deb is a wife, mother of three and active community volunteer. In addition, she's an award- winning entrepreneur including the recipient of the 2012 SBA Excellence in Small Business Award, 2013 Key4Women Achieve Award, 2016 NYS Women Inc. Entrepreneur of the Year, 2016 YWCA Salute to Outstanding Women in Business & Industry Award, a finalist in the 2016 SBA Small Business Person of the Year and the 2017 Distinguished Entrepreneur of the Year Award presented by Syracuse University's Whitman School of Management and the WISE Women's Business Center.
Deb is also the author of DeClutter Your Life NOW! A motivational guide to tackle the clutter in ALL aspect of your life.
---