Daina Makinson, the owner of Snap Shot Solutions  in Guelph, Ontario, recently won an award for her video that tells the story of what she does!   She uses the song; Make Your Dreams Come True by Hall and Oates, to demonstrate in a powerful way the importance of helping people with their photos and stories.  
The contest was run by a networking group called, Company of Women which explains in their 'about us' section who they are. "You're part of a growing trend.  By 2011, it is estimated that there will be over one million women entrepreneurs in Canada.  Yet, while it is exciting, it can be isolating and scary running your own show, making you question yourself, your sanity and why you ever thought you could pull this off. Most of us feel that way at one stage or another in growing our businesses.  How do we know?  Because we've been there.  You're not alone."
As the founder of APPO, and a new profession, it is the support of groups like Company of Women and the pioneering spirit of women  like Daina, that reinforce all amazing opportunities available for someone with an entrepreneurial spirit today.
If you would like to learn more about starting a career as a photo organizer, I would be thrilled to talk with you personally.  Just click on the schedule a call with Cathi button and choose a time that works for you!  Then let me help you make your dreams come true!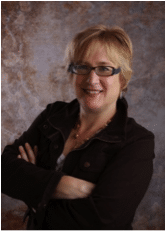 In 2009, Cathi had her "light bulb" moment when she recognized that consumers were
becoming increasingly overwhelmed with the exploding number of photos, media and memorabilia they were accumulating. She created APPO to support a new and emerging profession of photo managers by providing training,
support and collaboration for people interested in adding photo management services to their existing business or as a new business. Since its inception, APPO has grown to over 650 members throughout the United States, Canada, Australia and United Kingdom.