Are all your photos named IMG_9346.jpg or DSC_3269.jpg? Photo expert and Save Family Photos founder Rachel LaCour Niesen shares how to create a  file numbers photo naming system and why it is important.
Naming Your Photos
Calling someone by their name shows that you care. It means you value them as an individual. And the same principle applies to photos. Using specific names to refer to photos ensures that they are never overlooked or lost. For many of us, though, naming photos can cause confusion. The tendency is to use word associations. For example, I used to name photos of my mom "MomChristmas1995.jpg." And while that may seem like a decent attempt at naming a photo based on subject matter, it's actually a major mistake. Oops, I made a lot of mistakes when naming my photos! After years of cleaning up my mess, I finally have a consistent naming system.
Create a File Numbers Photo Naming System
When it comes to organizing your photos, file numbers matter. By adopting a system and sticking to it, you guarantee that your photos will be easy to find, no matter how many years have passed. By using the date the photo was taken as part of the file name, you ensure that you don't accidentally assign a photo a name that has already been given to another photo.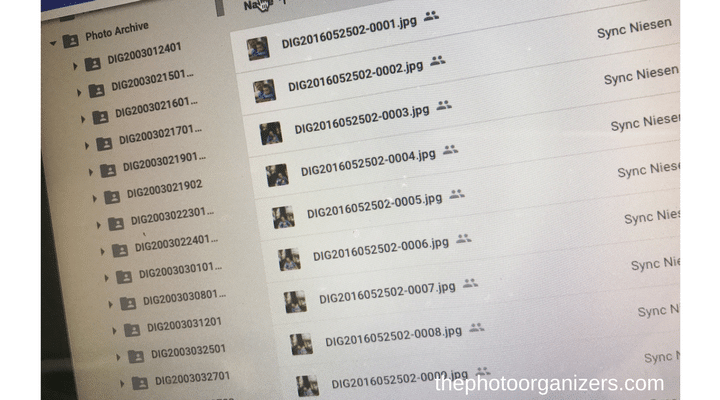 Here's how to develop a date-based file naming systems for your photographs:
1) Use a system that will display your photos chronologically when sorted by filename.
For example, for photos taken on February 14, 2017, use a file name like this:
20170214-0055.jpg.
The first four numbers represent the year.
The next two numbers represent the month.
The next two numbers represent the day.
The last 4 numbers are a sequential number for each photo taken that day. Always use four numbers, even if you have to pad it with zeroes.
2) Don't use punctuation or spaces in your file names.
As you can see in the examples above, the only punctuation in your file names should be underscores, dashes, and a single period just prior to the file extension. (.jpg, .png.)
3) Use software to make naming your photos a breeze.
Rather than tackle the task of naming (or renaming) your photos manually, you can use software. There are tools to make the naming process faster! Here are the two tools I recommend for renaming batches of images in bulk:
Tutorial for using Photo Mechanic to rename your photos:
Tutorial for using Lightroom to rename your photos
Check out this Adobe Lightroom Basics for Photo Organizing post for more information, too.
[bctt tweet="Create a file numbers based naming system for your digital photos w @rachellacour" username="photoorganizers"]
Make sure to sort your photos by "capture date" (the time and date they were taken) before renaming them! Once you've renamed your photos, store them in a folder with the date-portion of the file name with a brief description of the shoot:
For example, your folder could be named something like this:
            20170214 – Portraits of Grandfather Jones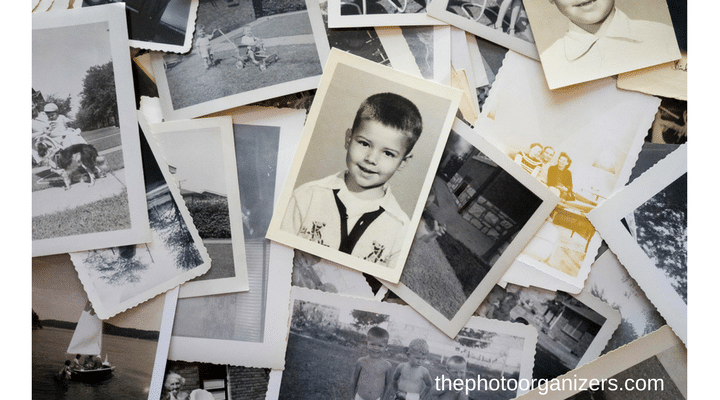 But what if I don't know when the photo was taken?
Great question! For many of us, precisely identifying when an old family photo was created is a guessing game. You may look at a particular photo and think, "hmmm…Suzy looks like she was about 2 years old here, so it was probably 1953." If you don't know the exact date a photo was taken, try to be as specific as possible.
For example, if you know a photo was shot in March 1953, name the photo 1953-03-0001.jpg
If you know the photo was shot in the 1950s, but not the specific date, name the photo 1950s-0001.jpg
This site is helpful to find exact dates of holidays all around the world https://www.timeanddate.com/holidays/us/ – past, present and future!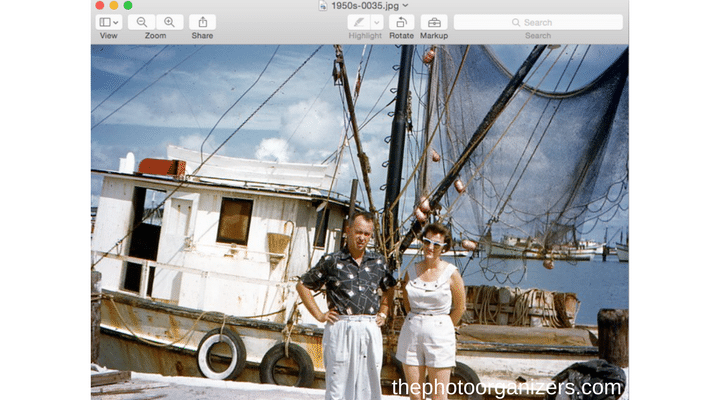 Why Use the File Numbers Naming System
 That's simple – speed and sanity! When sorted by filename, your photos will always be sequential and easy to find. Instead of feeling like you're searching for a needle in a haystack, you'll be able to quickly put your hands on specific photos when you need them! (Holiday gift making, for example!)  Plus, your photos won't get mixed up – each image file will have a unique identifier. No two files can possibly have the same name. Phew, that's a relief when you're trying to find family photos for an upcoming reunion.
You may be asking, but what about word associations that seem so logical to right-brained folks like me? Let's check in with one of the world's experts in digital asset management, Peter Krogh.
"The most important trait of a file name is to be unique. It's hard to make them descriptive and yet unique. And even your operating system will search keywords and captions, so descriptive file names are really not needed."
Sorry, wordsmiths! In this case, numbers are more important than words. But there's good news for fellow creatives like me: descriptive words are essential metadata! And metadata is also a great way to help organize older photos, especially ones that don't have any date information at all.  We'll talk about metadata in a future post…stay tuned!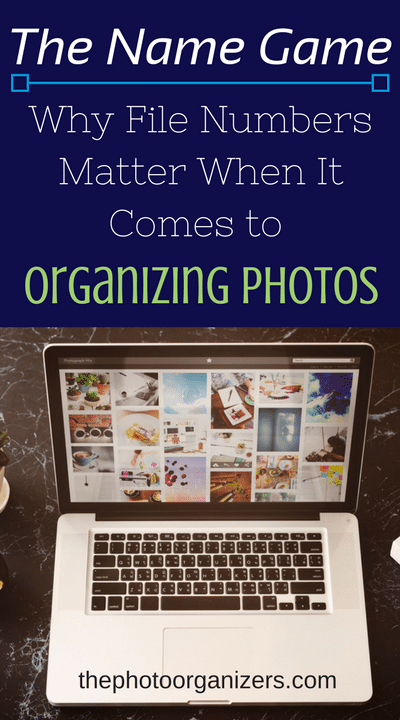 ---
If you need help organizing and preserving your lifetime of photos, videos and keepsakes, find a photo organizer near you at the Association of Personal Photo Organizers.
---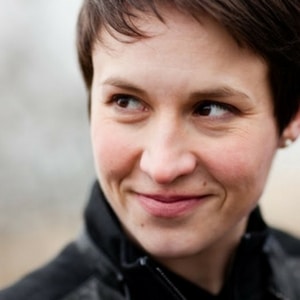 Rachel LaCour Niesen, Steward of Stories & Founder of Save Family Photos, is a Yankee by birth but a Southern storyteller at heart. When a much-loved uncle gifted her with her first SLR camera, Rachel found her calling in photography. In pursuit of her passion, she headed to the University of Missouri, where she studied Photojournalism and Art History. When she's not curating vintage family photos, she enjoys adventures with her husband and partner in entrepreneurship, Andrew Niesen.