One of my favorite Christmas gifts to give (and receive) was by far, my Nixplay digital frame. This past year I've been on a quest to get my photos organized. Part of that goal included finding ways to celebrate and enjoy my photos through photo books, wall galleries, and displays. While I wait for my photo organizer to complete the process, I wanted to enjoy photos in a simple way in my home and share them with my family easily. That's where Nixplaycomes in!
Each of my adult children (and their spouses) as well as both sets of our parents, received a Nixplay Iris for Christmas. Of course, I bought one for our home too!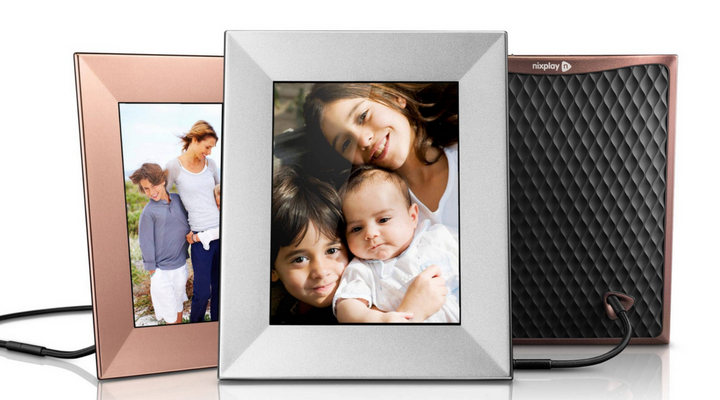 Our millennial kids had their frames set up in no time, and the app made it easy for them to start sending photos from their camera roll to our frame, and their grandparents' frame. What a treat! My son is a first-time dad and we get regular updates of our first grandchild all the time. And the Nixplay frame supports video so we get to see our sweet Ivy-Rose bouncing in her jolly jumper too!
[bctt tweet="The @Nixplaycloud digital frame is the perfect gift for both millenials and older family members!" username="photoorganizers"]
Where Nixplay really shines, is its ease of use and its wi-fi accessible cloud storage. Our one set of parents is in their 90s with very limited tech skill. Their Nixplay frame has an activity sensor that turns the unit on when it senses motion in the room and goes to sleep when it doesn't. We have their frame set to show the most recent 100 photos and videos, and the Nixplay app is available to anyone even if they don't own a frame. So the rest of our extended family uses the app to send photos to their frame and Grandma and Grandpa Kurtz get to enjoy a constant stream of new photos from their kids and grandkids. Did I mention you can caption the photos as well?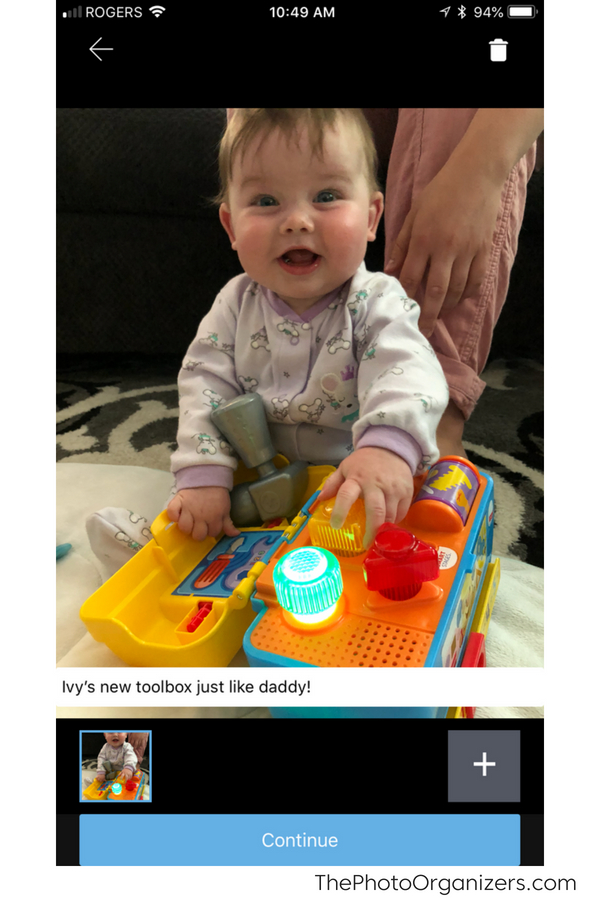 I love how easy it is to send photos to my family. When my photo organizer returns all my scanned printed photos, I know my kids are going to enjoy seeing their childhood pictures popping up on their frame as much as they enjoy our current photos. As the chief 'memory officer' in our family, I make sure that photos are spread around to everyone who matters most.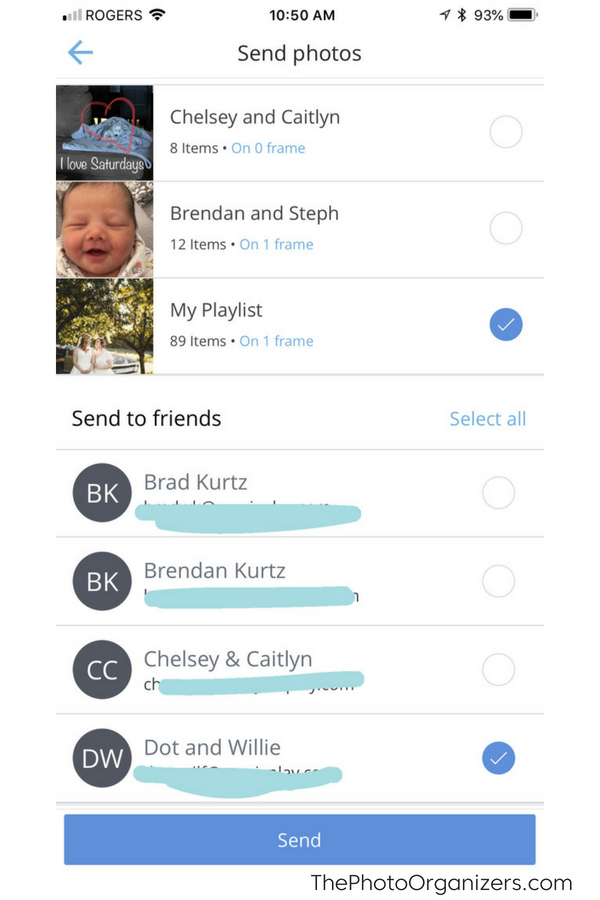 And me? I am surrounded by photos of my daughter's recent wedding, my new granddaughter and all the other precious moments that were once trapped on my camera roll (or on my kids' camera rolls). Can it get any better than that?
It's the gift that keeps on giving….
---
Don't forget to grab your copy of Photo Organizing Made Easy: Going from Overwhelmed to Overjoyed from APPO founder Cathi Nelson.
---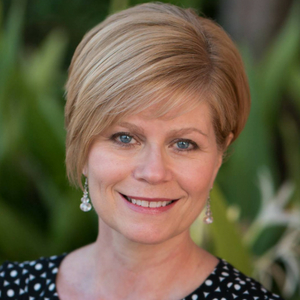 When Lisa Kurtz lost her mother, grandmother, aunt, and uncle in three years, she was left holding a box of unidentified photographs with nobody to ask about them. Lisa embarked on a lifelong quest to discover and preserve her mom's story, for herself and her kids, which led her to a career in professional photo organizing. Today, Lisa is the Founder of Pix & TALES with her daughter and together they help busy moms manage their pictures and tell their family stories. 
---