Are you ready to organize your photo life? The first step is to figure out what you have…in other words, take a photo inventory. APPO's own Lisa Kurtz shows us how.
Where Are Your Photos?
The biggest barrier to organizing your photos and memories is the fact that you probably have a little bit of everything scattered about your home. And I'm no different! When downsizing a few years ago, I found that I had scattered my photo life in various rooms and storage areas.
When I was ready to get my photo life organized, I spent time doing a 'search and rescue' so I could take an accurate photo inventory. The results were surprising and I realized that I underestimated the work I needed to do!
In addition to the 12,000+ printed photos and 25,000+ digital photos, I had 52 scrapbook albums and 4 bins of kids artwork and memorabilia. Considering the volume, I knew I needed to adjust my end goal or vision for completing this project.
The scrapbooks have become a burden that I need to address. Many albums are in various stages of completion and they currently sit in climate-controlled storage. Now that my kids are adults, it's time to weed out some of their school artwork and memorabilia and determine what needs to be kept and how I will store it.
Does this scenario sound familiar?
[bctt tweet="If you want to #organize your #photos, you need to take an inventory of what you have first." username="photoorganizers"]

It's Photo Inventory Time
If you are ready to take an inventory of your photo life, here are a few things to consider:
Gather your collection in one place. Dedicate a small space or room in your home for this project so you can leave everything out as you work.
If space is an issue, take a photo of the locations where your photos are stored so you can create a vision board of what you are dealing with. Out of sight, out of mind! Keep your project on the forefront.
Don't worry about counting every printed photo. One inch of printed photos stacked is about 100 photos. If you have bins or boxes, weigh them. 1000 photos are approximately 7-10 lbs.
Once you have your inventory done, readjust your goals and timeline for the project based on what you find.
On your mark, get set …GO!
Follow the Organize Your Photo Life Series
---
If you need help organizing and preserving your lifetime of photos, videos, and keepsakes, find a photo organizer near you at the Association of Personal Photo Organizers.
---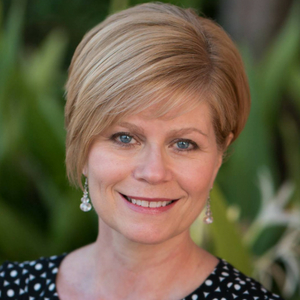 When Lisa Kurtz lost her mother, grandmother, aunt, and uncle in three years, she was left holding a box of unidentified photographs with nobody to ask about them. Lisa embarked on a lifelong quest to discover and preserve her mom's story, for herself and her kids, which led her to a career in professional photo organizing. Today, Lisa is the Founder of Pix & TALES with her daughter and together they help busy moms manage their pictures and tell their family stories.