After several weeks of working with my heritage photos, I am ready to check this project off my list and move onto my larger collection of recent printed photos, home movies, and memorabilia. Eventually, my heritage photos will be digitized, so to prepare for that I will add these items to my scanning inventory checklist.
As you prepare a large project for scanning, you'll find it helpful to keep a running inventory of items you intend to scan or convert. In a future post I'll be discussing costs and solutions for digitizing your collection. Having an accurate inventory of what you need to scan or convert will be helpful when budgeting for this project.
Here is an example of my inventory checklist so far: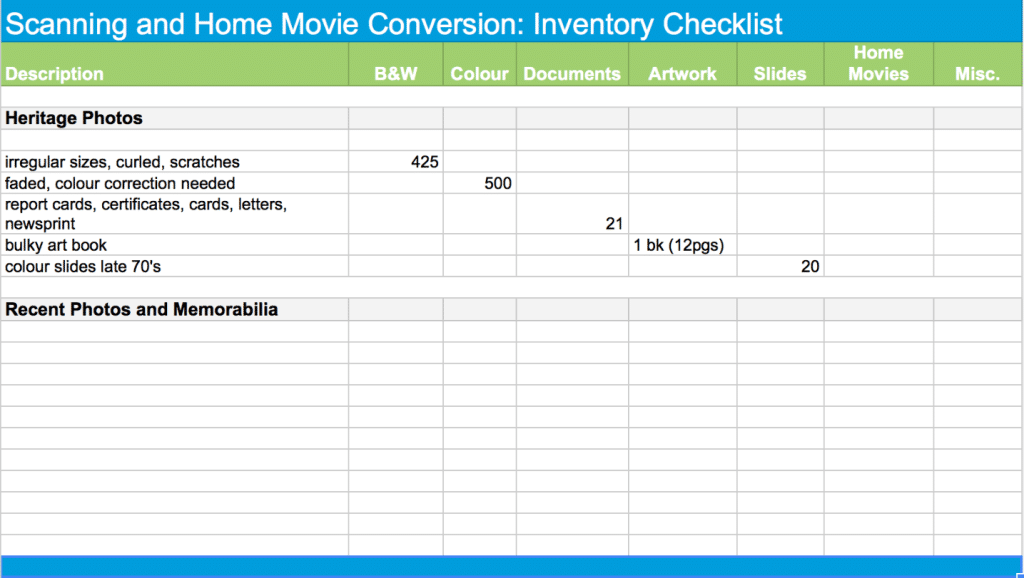 This inventory includes some basic comments or notes about the items that I will be scanning as well as the quantity of the pieces or items to scan. Photos are secure in my sort box, and memorabilia is stored flat in an archive quality envelope until we package this collection up for scanning. For this collection, I have used the Legacy Box which is an archive quality photo box with a photo safe memorabilia pouch that sits inside the lid. This box is available exclusively through a photo organizer.
Let's recap this part of my project:
organized and sorted approximately 1500 heritage photos
reduced collection to less than 1000 pieces including slides and memorabilia
re-purposed approximately 350 photos
prepared inventory checklist for scanning
secured photos for safe storage
Woohoo! I'm ready to move on, what about YOU? 
---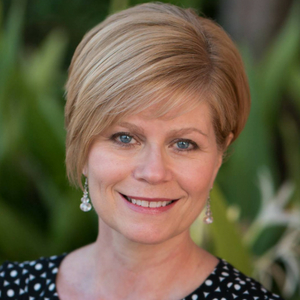 When Lisa Kurtz lost her mother, grandmother, aunt, and uncle in three years, she was left holding a box of unidentified photographs with nobody to ask about them. Lisa embarked on a lifelong quest to discover and preserve her mom's story, for herself and her kids, which led her to a career in professional photo organizing. Today, Lisa is the Founder of Pix & TALES with her daughter and together they help busy moms manage their pictures and tell their family stories.