by Philip Griffith
Holiday traditions build long lasting memories and connect us to loved ones far and near.  They also start at some point and sometimes for not-so-traditional reasons!  One of the traditions that I brought from my family is having Swedish Tea Ring, hot chocolate, and oranges for breakfast Christmas morning.  I remember as a child the wonderful smell of that pastry baking Christmas Eve.  It heightened the anticipation of wonderful tastes and sights to come on Christmas morning.  The oranges were in our Santa Hats as a treat; we didn't do stockings, and provided a mid-morning snack between opening presents.
My wife was gracious enough to continue making this traditional treat that my grandmother had started making when my mother was young.  It has no family history or significance.  We have no Swedish ancestors.  My grandmother liked the Swedish Tea Ring recipe, but only made it at Christmas, and it stuck.
My wife's family made some unusual cookies each Christmas.  Susan continues to make Sand Tarts, Almond Stars, Black & White Pinwheels, Date Nut Pinwheels, Danish Ginger Birds, Ellie's Shortbread, Mexican Wedding Cookies, Fruit Bars and more each Christmas and gives them as gifts to family and friends.  When she was getting requests for the recipes each year, she decided to make a book of the cookies and their recipes.  She went to her mother and asked about how her grandmother and she had started making the cookies and how they decided which ones to make.  She had always thought that her mother had grown up making these cookies.  This is when my wife found out that the story of this family tradition was very different than she thought!
We made the cookie book as a Christmas gift for Susan's mother and she was so touched by seeing what had become a family tradition in her family documented and continuing in the next generation.  This holiday season take some time to capture the traditions of your family for future generations to know how they started and why.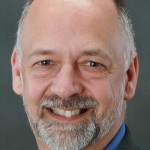 Philip Griffith is a Certified Personal Photo Organizer and member of APPO.  Philip and his wife Susan own PSG Photo Solutions, a company that helps people enjoy their photos again, getting organized and telling the stories that go with all those pictures.  You can find them on Facebook and read more on their Blog.