The cobbler's children have no shoes. The professional photo organizer's personal photos are not perfectly organized. What? Yes, as is often the case with busy service professionals, sometimes the personal photo organizer is so busy organizing and preserving her client's family treasures that her own photos go neglected. Eventually, she makes herself her own client and makes time to work on her own photos.
In Part Two of this series (read Part One here), we want to share with you more true stories of what a personal photo organizer does with her own family pictures with the time or the need arises. We hope you are inspired to start your own photo organizing project as well. Or call a Photo Organizer. We'd be happy to stop our project to work on yours.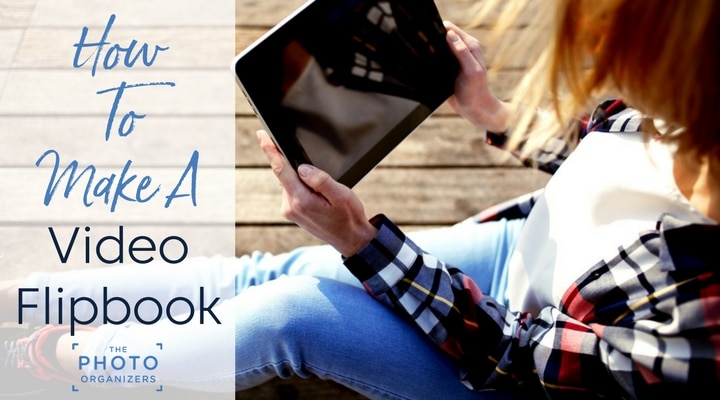 Marci Brennen, Past Present Pix
Don't know what to do with all those Burst Photos? Make a video flipbook!  Photo Organizer Marci Brennan of Past Present Pix shows you how.
---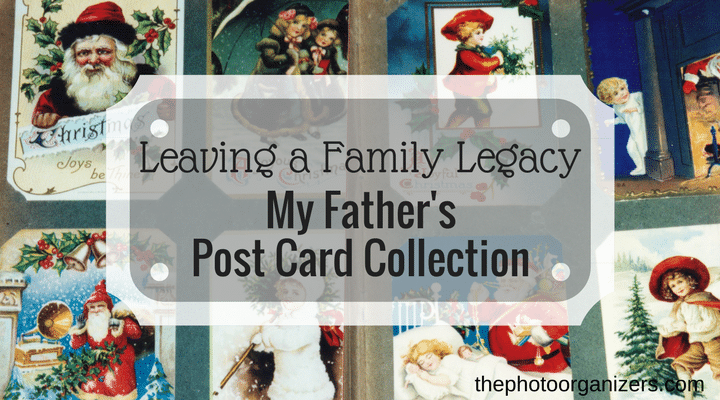 Marianne Behler, Lifetime Photo Solutions
Marianne Behler of Lifetime Photo Solutions shares her story of preserving a small part of her family legacy. She asks, in the years to come who gets the pictures? Who will tell the stories?
---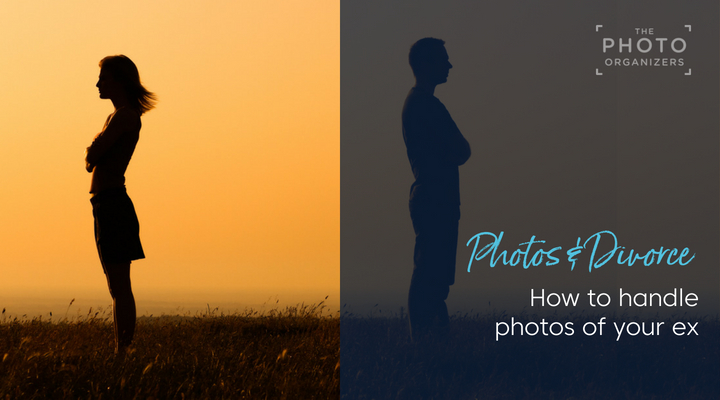 Darla DeMorrow, HeartWork Organizing
Organizing your personal photos when they include your ex is like any other photo organizing project. Stay focused on the story you want to tell. Your organized photos are your chance to tell your story the way you want it to be remembered suggests Darla DeMorrow of HeartWork Organizing.
---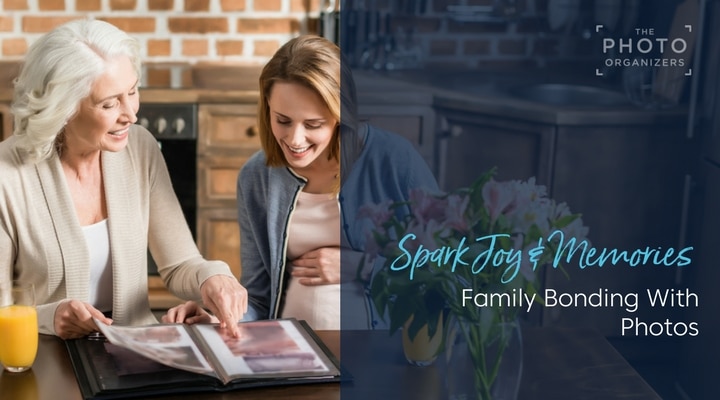 Meaghan Kahlo, Ephemera Photo Organizing
Sharing memories and photos with the littlest family members can help them feel connected to a larger story. Meaghan Kahlo of Ephemera Photo Organizing shares how she's continuing traditions with her own family.
---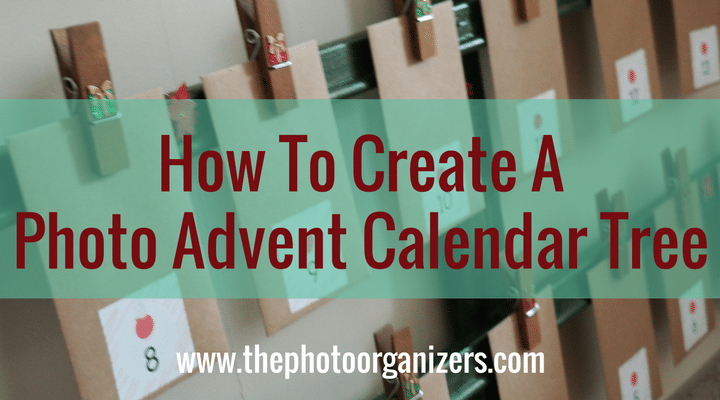 Pepper Mintz, Get It Done Photo Solutions
Photo organizer Pepper Mintz of Get It Done Photo Solutions shares her story of creating a photo advent calendar tree for her family's matriarch. You can make one too.
---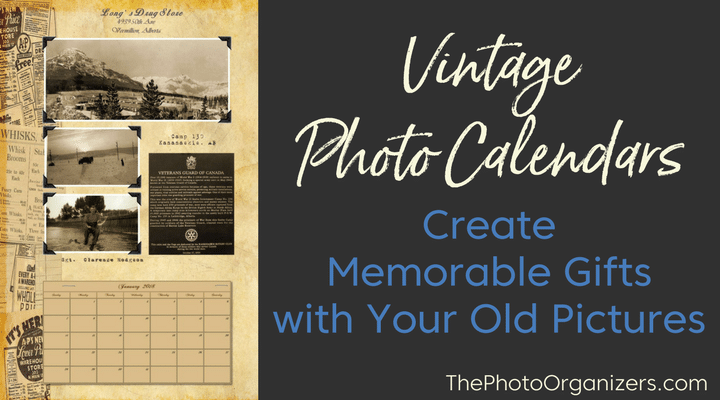 Kathy Stone, Calgary Photo Solutions
Photos tell stories.  And a great way to share those stories is with a photo calendar.  At the top of the list of favorite photo gifts to give and receive has to be a calendar – practical, fun, and a wonderful way to share photos with those who live far away. Photo organizer Kathy Stone of Calgary Photo Solutions shares how she created one using vintage family photos.
---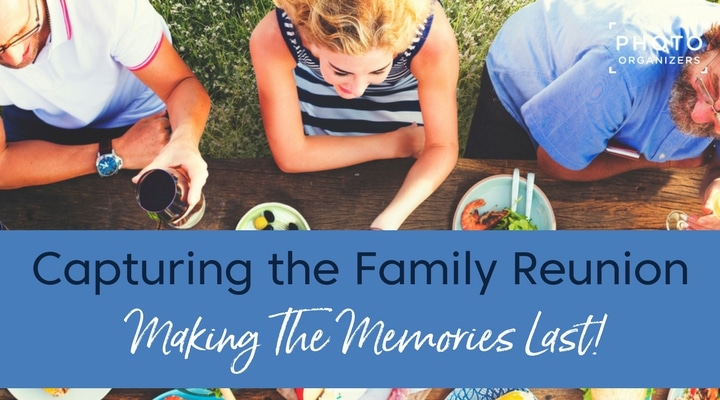 Mollie Wasserman, Your Memories at Hand
Photo Organizer Mollie Wasserman of Your Memories at Hand shares how she collected photos at her family reunion and then how she celebrated and shared them. Great tips for your next reunion.
What is your favorite photo project that you've done? Tell us in the comments. 
Read about more personal photo projects
What Does a Personal Photo Organizer Do With Her Own Family Photos? Part 1
What Does a Personal Photo Organizer Do With Her Own Family Photos? Part 3
---
---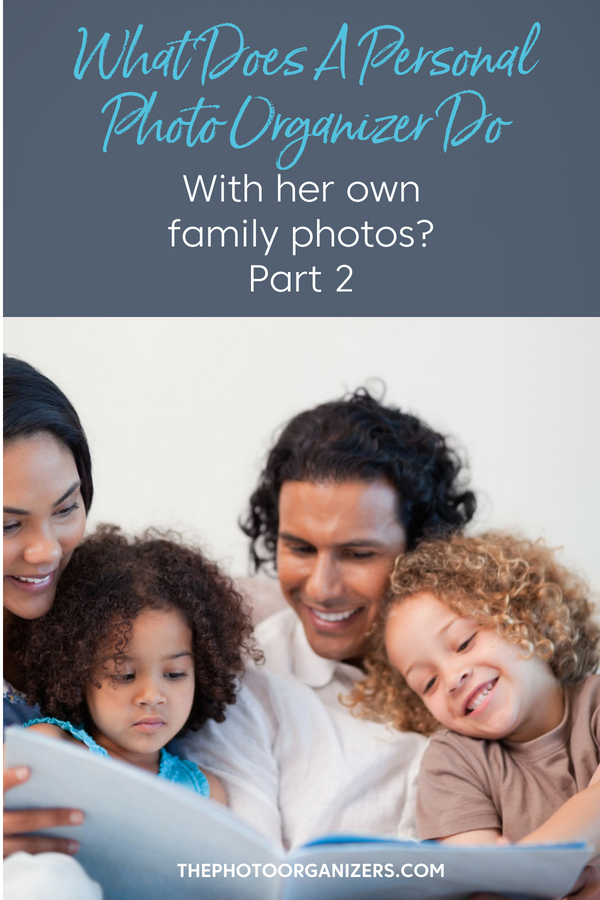 ---