The holidays are approaching and like everyone else, I'm always looking for unique gifts for the kiddos in my life. And as they get older, it gets more and more challenging!
Last year, I discovered a great gift idea: a personalized coloring book. I always practice first on my own family so I designed one for April, my then seven-year-old granddaughter. I've since created several for clients and they are a big hit.
Click here to flip through April's coloring book.
Here are the steps I take when creating a personalized coloring book. Although I do this for a living, it's not that difficult as a do-it-yourself project. However, if you like the idea but don't have the time, resources or skill-set, you don't have to abandon the idea! Many of my colleagues can help with some or all of the process and you can find one near you at The Photo Organizers.

Step 1: Gather the Photos
For a 21-page, softcover book, you'll need 22 photos – one of the child for the cover and 21 photos that are turned into coloring pages. For the coloring pages, look for simple photos with bold features. Busy images do not work well for this project. Make sure that you crop all images to match the orientation of the final book (Portrait, Landscape or Square).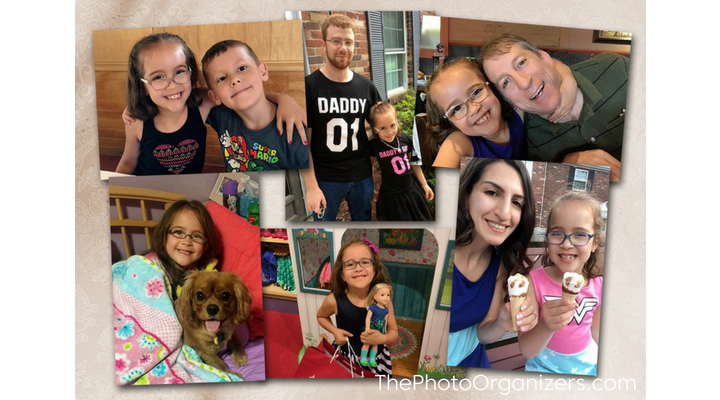 Step 2: Convert the Photos for the Coloring Pages
1. Open up the first photo in Photoshop Elements
2.  Make sure that your foreground is black. This is what is going to make the effect work.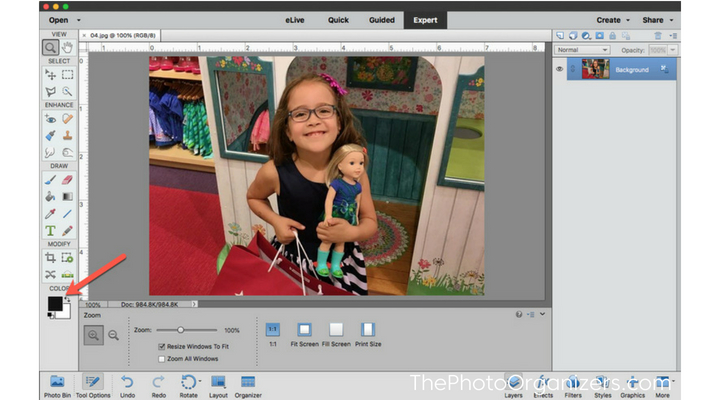 3. Click on Filter >>Sketch>>Photocopy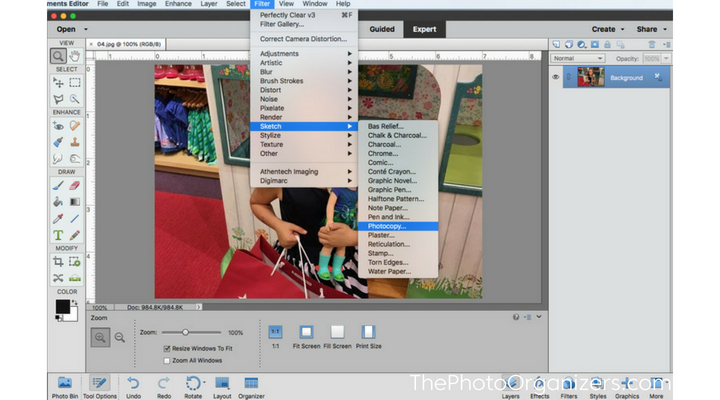 4. Experiment with the Detail and Darkness settings.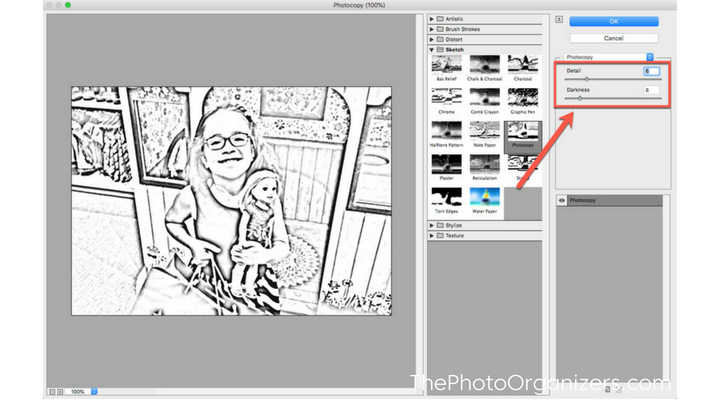 5. Save the image and repeat with all remaining coloring book images.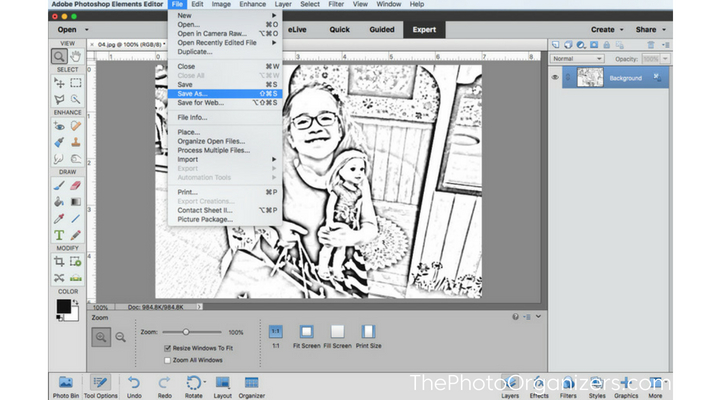 Step 3 – Create Your Coloring Book
If you don't have dedicated software, there are a variety of Photo Book Maker sites you can use: Shutterfly, Picaboo, Mixbook to name a few. They differ in quality and price so you'll need to do some research using criteria such as ease of use, functionality and the quality of the templates.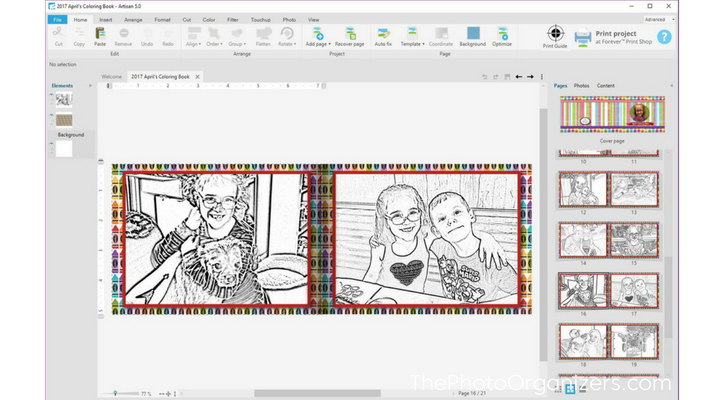 As I do a lot of digital scrapbooking for clients, I use Artisan for books like this.
A Personalized Coloring Book a unique and fun gift for a special kiddo in your life and a great gift for the child that has everything!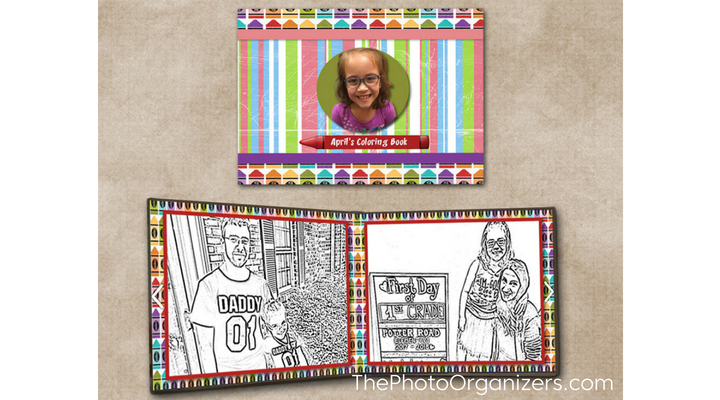 ---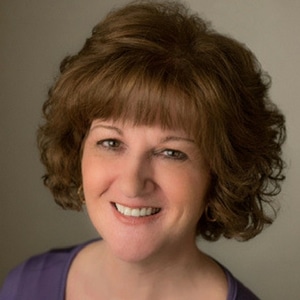 Mollie Wasserman is a Media Storyteller and Photo Organizer, helping families and communities share life's special moments today while preserving their legacy for tomorrow.
Her specialties are recording and bringing to life the stories of our seniors and veterans, designing and creating Memory Albums and Video Fusion Slideshows that are sure to make everyone cry, and restoring and re-creating vintage photos, albums, and other special memories.
Mollie is the Chief Memory Officer at Your Memories at Hand, an APPO Certified Photo Organizer, and certified in Home Movie Preservation.
---