Guest blogger and photo organizer Pepper Mintz of Get It Done Photo Solutions shares her story of creating a photo advent calendar tree for her family's matriarch.
The Christmas train is coming at us and it's time to think about our gift-giving efforts. I believe our photos and the stories are wonderful ways to share our family connections. At this time last year, I was thinking about gift ideas for the matriarch in my husband's family. Could photos be incorporated into a group gift from a far-flung family? Mom/Grandma resides in a one-room studio at a retirement home and in November, she injured herself and had severely limited mobility (i.e. could not leave her room). Her closest family lives two hours away, three of her five adult children live in the US, one grandchild is in the US and one in Australia.
[bctt tweet="What is a great gift for a family member far from home? A photo advent calendar tree. #gifts #memories" username="@photoorganizers"]
The conundrum was what to get Mom/Grandma for Christmas? What would she love? We knew she loved her family and so we set out to give her 25 days of family fun, joy and connecting.
Because she would be spending a good amount of time in her room during the holiday season, I decided to adapt an Advent calendar idea to suit her circumstances. A photo advent calendar tree display would hang in her room and on it would be a series of envelopes that she could open – 1 each day, of course, in Advent calendar-fashion. Inside each envelope would be notes, photos, and memories. Along with adding a festive look to her room, it would keep her connected with her family all through December.
Each family member was assigned a day – 1 to 23 – and was given ideas such as:
Write about a memory of Christmas shared with Mom/Grandma. Include a photo and talk about that.
a Bible verse or Christmas quote and what it means to you.
send her something small and tell her to open it on that day. Put a note on the package (do not open until Day x).
arrange to have something delivered to her on that day – describe the delivery and why you chose it in a note to her.
send her a song or audible book – have it delivered on your day.
make this the day you visit her – announce a special outing in your note
For day 24, we asked everyone to take a photo of themselves with a sign that said, "Merry Christmas, Grandma/Mom". So on Christmas Eve, she had her entire family wishing her Merry Christmas…in photos!
I was the coordinator of the project, a deadline was given and my husband and I set about building an Advent tree (thanks, Pinterest!). I kept a tracking sheet, printed the submissions and put them in the appropriate envelopes. I used photobook design software to create photo displays that accompanied the stories.
[bctt tweet="Create a Photo Advent Calendar for your loved one this holiday season. #memories #gift" username="@photoorganizers"]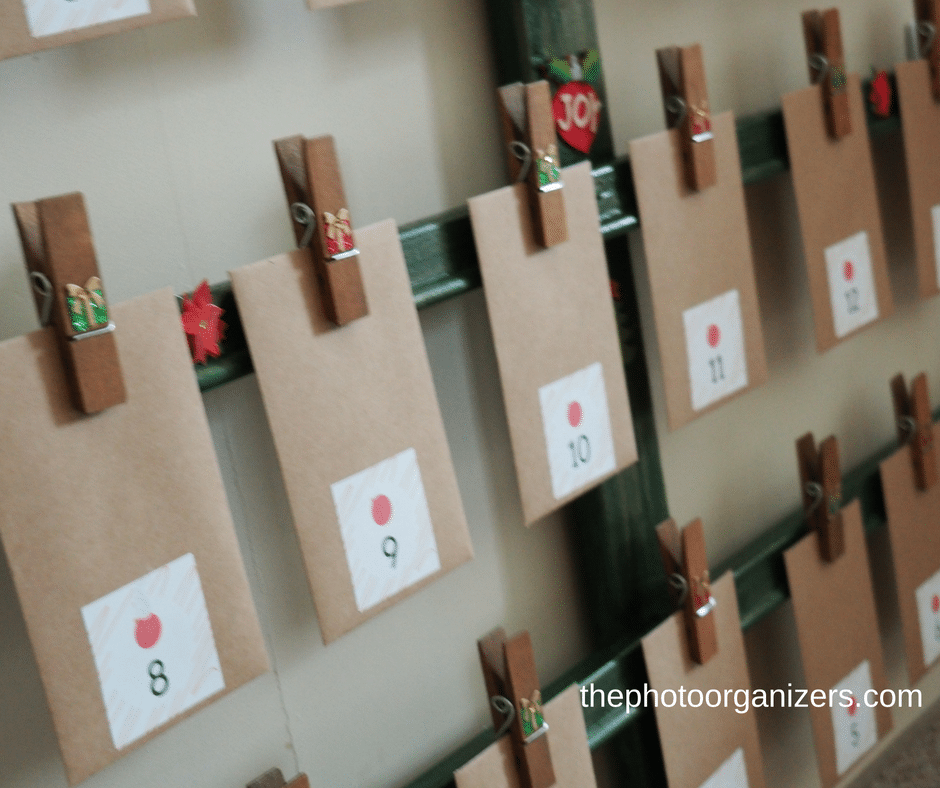 An interesting note – the grandkids (who range in age 26-35) all wrote great notes. The adult children were opting to send her something. My husband went back to the family and said (politely) – she will value something you TELL her rather than something you GIVE her.
In the end, she's got letters from most of us, two deliveries of flowers, one of chocolates, framed photos from the one great-grandchild, the granddaughter who is a teacher sent along some of her student's short stories, and her son in the vocal business recorded stories of Christmas past. Photos from Christmases past prompted the telling of more family tales with three different versions coming from three siblings.
Did she love it? Of course, she did! As a family, we celebrated our memories with her for 24 days. She had a connection to someone every day. Each day, a cousin shared a photo of Mom/Grandma with her Advent gift in a private Facebook group. The distances did not hinder this very special celebration.
We are re-using this idea for 2016.  This year, each person is sending their favorite photo of themselves from the past year and we will give Mom/Grandma a display board on which she can put up the photos and watch her family grow through the holiday season.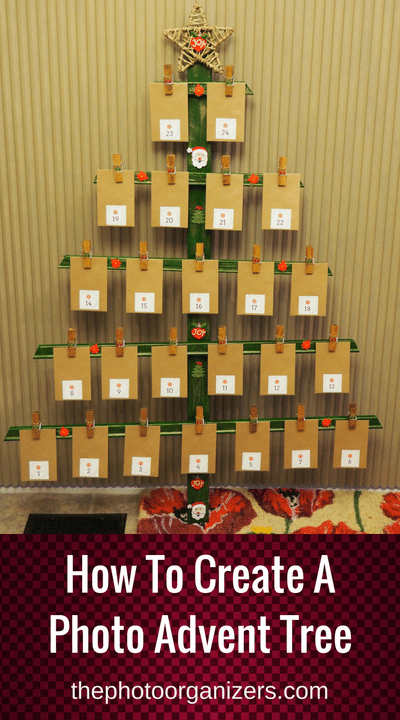 ---
---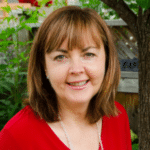 Pepper Mintz is the owner of Get It Done Photo Solutions.  Her interest in organization began early with her decision to become a Logistics Officer with the Canadian Air Force. She is a Certified Photo Organizer and member of the Association of Personal Photo Organizers (APPO).  She has extensive experience in the organization and curation of both printed and digital photo collections. She collaborates with clients to expertly design high quality, premium photo books and albums that reflect the style and choices of the client.  At Get It Done Photo Solutions, we believe in the power and importance of the photographs. Our stories tell the story of us.