If you have been on social media in the last decade, you no doubt have noticed the proliferation of the word "curate." Bloggers, fashion designers, musicians, stores…merchandise is curated, and food, and online content, and entertainment. Even back in 2009, The New York Times summed it up nicely here; the Chicago Tribune in 2013, here.
Does this overuse of the word "curate" diminish its more serious, museum connotation? What does it really mean to curate, anyway? Can anyone be a curator? The work of museum curators translates to the care of family photos and heirlooms, and, I would argue, we should consider ourselves curators of those collections.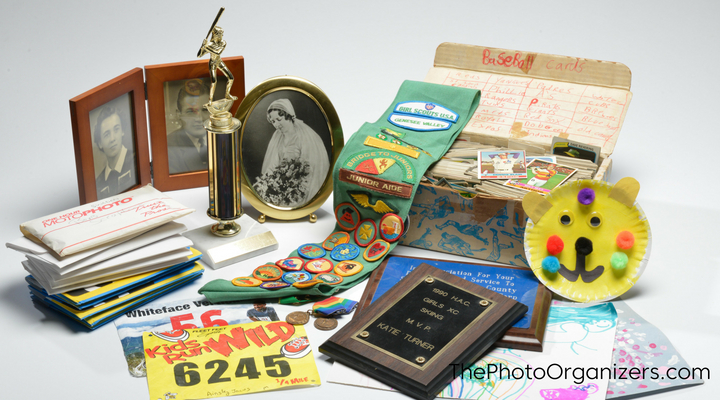 From the Latin, cura, to care, the word "curate" originally referred to a "spiritual guide" in the late 14th century; by the 17th century, "curator" had moved from the religious to the museum realm. Today, museum curators' work is varied and depends on the institution, but in general, they are responsible for what you see at museums, and how you see it.
Min-Jung Kim, Curator of Asian Arts & Design at the Powerhouse Museum in Sydney, Australia, describes a typical day during exhibition development, including working with objects, writing labels, dealing with marketing and PR, and prepping the online component. From The Guardian, four British curators share what their job really entails("It's not as glamorous as it might appear!"). Eleven Tampa-area museum professionals from the art world contributed to an article about the multiple roles of curators, defining the role as caretakers, interpreters, and facilitators.
While some museum folks have taken offense to popular culture's appropriation of the word "curate," ("MAKING A LIST IS NOT CURATING. Nor is it is filling your bookshelves with color-coded paperbacks and animal bones and jars of feathers you found at a thrift store."), it's not the prevailing view. The above-mentioned Florida curators were pretty ok with it; Lynn Whitelaw, Chief Curator at the Leepa-Rattner Museum of Art, noted that since museums often struggle with seeming elitist, "if the term is being used and understood by the public, then it can be positive." Michael Darling, Chief Curator at Chicago's Museum of Contemporary Art, says, "It's kind of cool, to be honest. The separating factor will simply be the level of expertise between the serious and the lightweights."
How does this apply to photo organizing? Our photos (and videos, and documents, and artwork, and memorabilia…) should be considered a collection in the museum sense. And while I'm not suggesting that one needs a master's degree and museum experience, applying some seriousness to the ways we deal with them is important.
If we condense all the varied duties of a museum curator into this (with a nod to a great little PBS video): a curator is someone who cares for a collection, is a specialist of that collection, and presents it to their audience. Here's how this translates to your family collection and how you can be your own photo curator.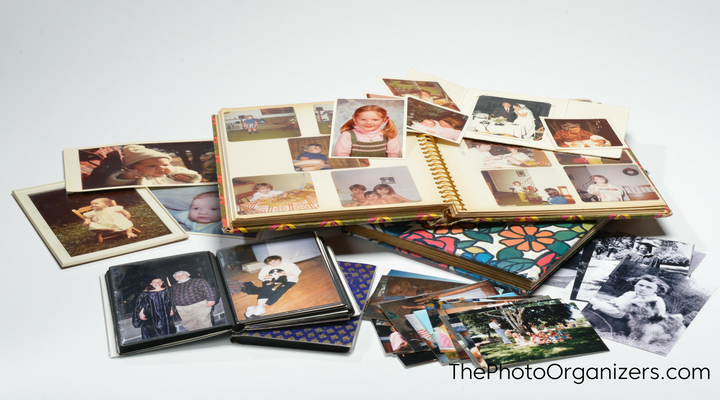 Caring For Your Personal Photo Collection
First and foremost, you should back up your digital assets (photos and videos), since they are likely at greater risk of loss from a technology failure than your shoebox of prints. The Association for Personal Photo Organizers has great resources for creating and maintaining a digital archive and backing up your photos and videos. (Even consider having less digital photos to deal with!)
Second, make sure that your collection is physically safe, protected from extreme fluctuations in temperature and humidity, as well as water. Even if photos are still in shoeboxes, those shoeboxes should be on a high closet shelf in the main part of the house, not a garage or basement.
Assessing the condition of your photos and artifacts is part of the process. If heirlooms are damaged and might benefit from repair, learn how to choose a conservator. If space or clutter is a concern, use photos to save stories and let go of sentimental items.
Once you get them sorted and scanned, it's worth the investment for archival storage boxes. While you're storing things, important family documents, vintage scrapbooks, newspapers, medals, and other memorabilia should be just as carefully stored. APPO partner Archival Methods' blog is a good source of information on storage best practices. To add a museum-quality level of organization, learn about cross-referencing photos and memorabilia.
[bctt tweet="Learning best practices for how to store, handle and preserve your photos can make you a curator of your family's lifetime collection." username="photoorganizers"]
Be a Curation Specialist
The more you dive into organizing and researching your family's photos and memorabilia, you will end up becoming the expert (if you aren't already). Taking the time to learn the best ways to care for and share your collection has never been easier, thanks to myriad online resources. Expanding your own education about storage options, the best scanner for slides, or cloud backup services will always be a good investment.
Perhaps your family collection includes certain types of photographs or objects – some daguerreotypes, for example, or Civil War-era buttons. Researching and documenting the particulars of these can help establish provenance or simply add to your knowledge base.
As you share and talk about your collection with other family members, you may discover great additions– Great Aunt Louise's scrapbook that your cousin has? Stories – or relatives – you never knew? Adding the work of genealogy and family history to the mix deepens your understanding of the people behind the photos and objects that remain.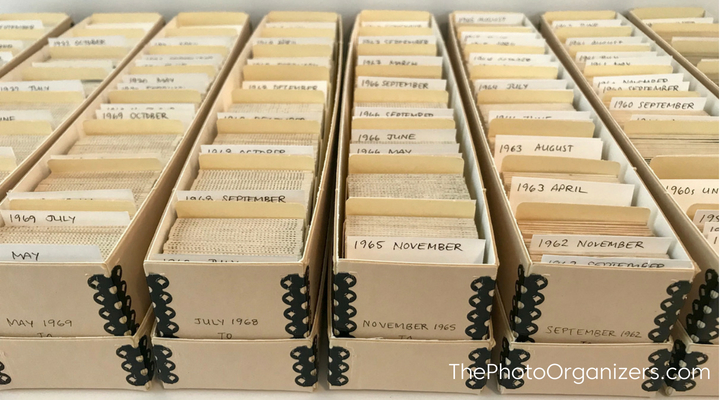 Present the Curated Collection
Here's where the sharing comes in. One benefit of being a curator for your own family collection is that your audience will be smaller than a museum's, but there are still many considerations.
People do not need to see All The Things. As the family curator, it's your job to choose the best photos and relate the corresponding stories in an appropriate format. The content that works for a 50-page family history photo book will not be presented the same way for a 4-minute video slideshow for a graduation party. What are the important photos to get into online albums that extended family can see and add to? How many ways can you get people engaged with actual printed photos?
This family engagement piece is where the magic happens. Getting people together to share stories and photos is so meaningful for both old and young generations. Sharing family stories builds kids' self-esteem. It can even provide some connection to family members struggling with memory loss.
Whether you think the ubiquitous use of the word "curate" is cliché and disrespectful to museum professionals, or that it's a sign of our times with museums benefiting from this element of popular culture, the term has important meaning for family memory collections. And the more best practices you can take from the museum world, the better your memories will be preserved and enjoyed for years to come. By devoting time to caring for, understanding, and sharing your collection, there is no doubt that you should be considered a curator. Go forth and curate!
---
If you need help organizing and preserving your lifetime of photos, videos, and keepsakes, find a photo organizer near you at the Association of Personal Photo Organizers.
Don't forget to grab your copy of Photo Organizing Made Easy: Going from Overwhelmed to Overjoyed from APPO founder Cathi Nelson.
---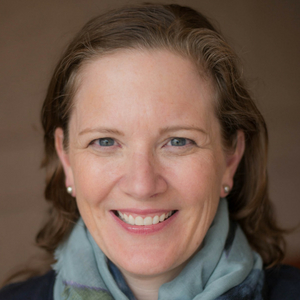 Kate Jacus is The Photo Curator. She helps people gain photo peace of mind and share their family stories. Memory keeping since she was a kid, Kate graduated from making vacation scrapbooks to earning master's degree in Museum Studies and jobs at two Smithsonian museums. After eight years of managing half a million objects at The Strong National Museum of Play, she got her MBA and broke into marketing. Ready for a change after a decade as CMO at a bank and a private school, she discovered APPO and started The Photo Curator, LLC. Kate lives in Rochester with her husband and 5-year-old daughter.
---