Guest blogger Teri Mendelson shares some fun and unusual photo gifts that you can give this holiday season or year round.
Thoughtful photo gifts are the perfect choice this holiday season for young and old alike.
Selecting a picture that brings a smile to a loved one and getting it made into a gift for the holidays is a simple way to show someone how much they mean to you.
If you are short on time or want to watch your holiday spending this year, there are lots of great photo gifts to choose from.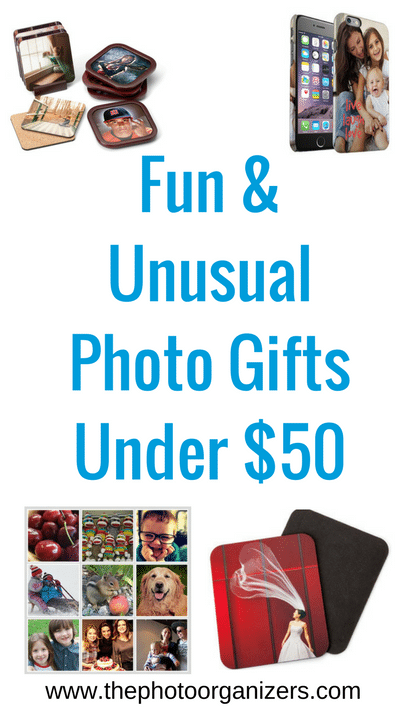 Deciding which gift to give depends on a lot of things. Among them are:
your relationship to the recipient,
your budget,
whether you have the photos to choose from or need to take the photos,
the time to select or gather the photos,
the ordering and delivery time.
I've identified 10 photo gifts that won't break the bank and can usually be ordered within 1-3 weeks of the holiday.
5 Inexpensive Photo Gifts
Tree Ornament
These are great for just about anyone. Use pictures of the kids for parents and grandparents or furry mugshots for pet owners. Photo ornaments come in many interesting shapes and sizes. Under $10  www.personalizationmall.com
Photo Magnets
Magnets usually come in packs, using multiple photos and are great for kids and parents alike. A thoughtful idea is to photograph your best friend's children's artwork (when they are out of course) and have it turned into kitchen magnets. Saves their wall space and will tickle the kids. Under $15  www.sticky9.com
Poster
A great gift for young adults. You can make a collage using fun images of them with their friends or select action shots of them playing sports. Under $12  www.collage.com
Photo Coffee Mug
Personalized mugs and water bottles make a good gift for men who are often hard to shop for. Use a picture that will bring a smile to their face when they take a sip. Under $14 www.vistaprint.com
Mouse Pad
These functional gifts are fun for anyone who works at a desk. You can use multiple photos in a collage or choose one great shot of you two together or of a place you visited together. Be sure to put your personality into the selection of the photo(s). Under $10 www.bayphoto.com
[bctt tweet="10 fun & affordable photo gifts for all of your gift-giving needs" username="photoorganizers"]
5 Most Unusual Photo Gifts under $50
Custom Postage Stamps
Stamps make the perfect gift for the person who has everything. Pet owners will love getting a sheet of 100 stamps with the face of their furry loved one. Be sure to use a close up of the face or object because stamps are so small and you want the image to stand out.  www.minted.com
Cell Phone Cover
This makes a great gift for teens and young adults. Choose a photo of the person that they especially like or one of you and them together. Make sure you know the kind of phone they have. www.picaboo.com
Gift Wrapping Paper
This is a super fun one, and not something someone would expect. Wrapping paper is a good size for making a collage of photos. Great to use baby pictures for new parents or animal shots for pet owners.  Be careful to not make it so cute that they won't want to use it. www.collage.com
Photo Coasters
Coasters are the perfect place to use goofy and silly photos. They make the ideal gift for the man who has everything. www.bayphoto.com
Custom Jigsaw Puzzle
Photo puzzles make a workable gift for just about anybody but are especially great for people who like games or someone who is home-bound. I've seen them made with aerial photos from Google Maps of someone's property and a collage of old family photos. www.shutterfly.com
Photo gifts are fun to give and are always well received. Whichever product you choose, it will be sure to put a smile on your face as well as on your friend or loved one.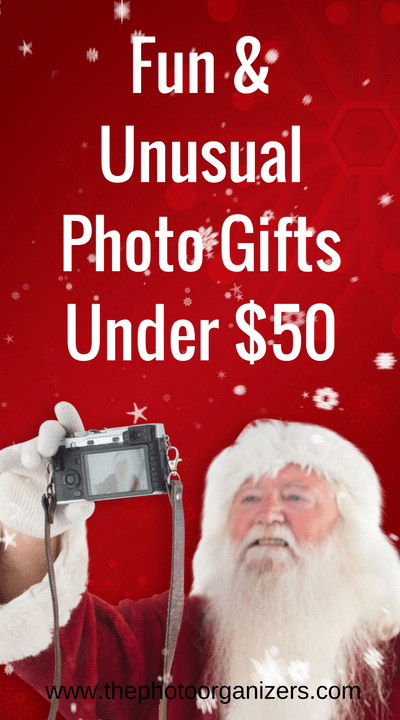 ---
If you need help organizing and preserving your lifetime of photos, videos, and keepsakes, find a photo organizer near you at the Association of Personal Photo Organizers.
---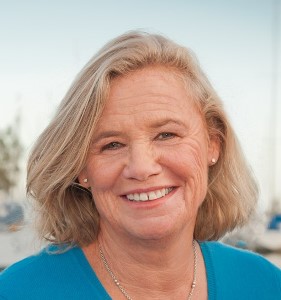 Teri Mendelson is the Owner of Full Sail Organizing, a residential and photo organizing company. During the 10 years, she spent sailing the Pacific she learned the importance of living simply and savoring your memories. Visit her at www.FullSailOrganizing.com and Facebook.