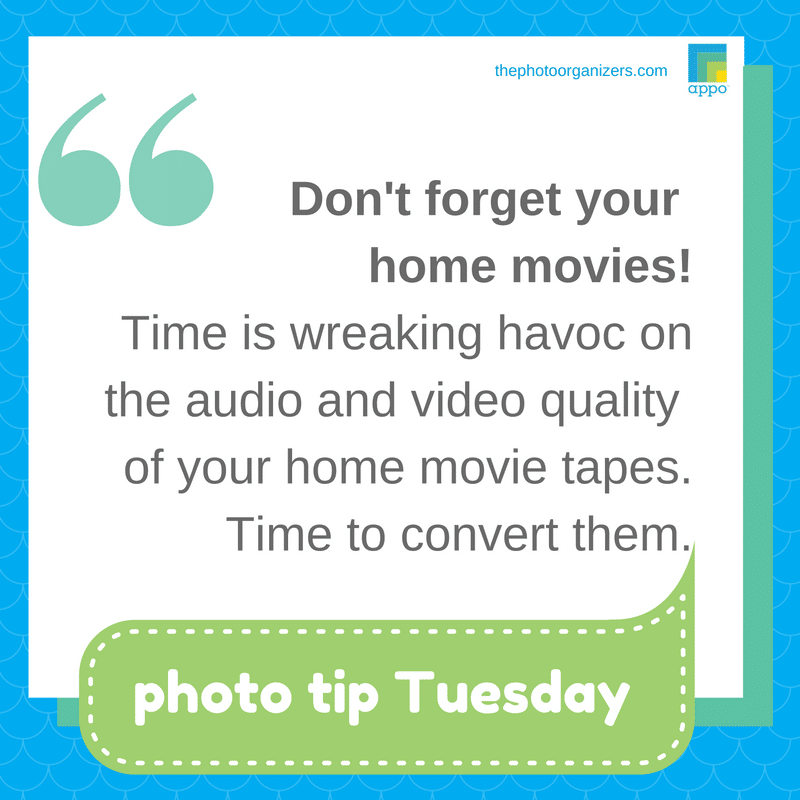 Photo Tip Tuesday
Don't forget about your home movies! Time is wreaking havoc on the audio and video quality of your home movie tapes. Time to convert them.
Protect Your Home Movies
Do you have reels of old film gathering dust in your attic? Do you have hours and hours of memories taken during the age of the camcorder? Have you realized they are now completely inaccessible? If you want to view them, you can play them through a functioning video camera hooked up to your television or your VCR.  Or you can haul out the projector and screen for family movie night.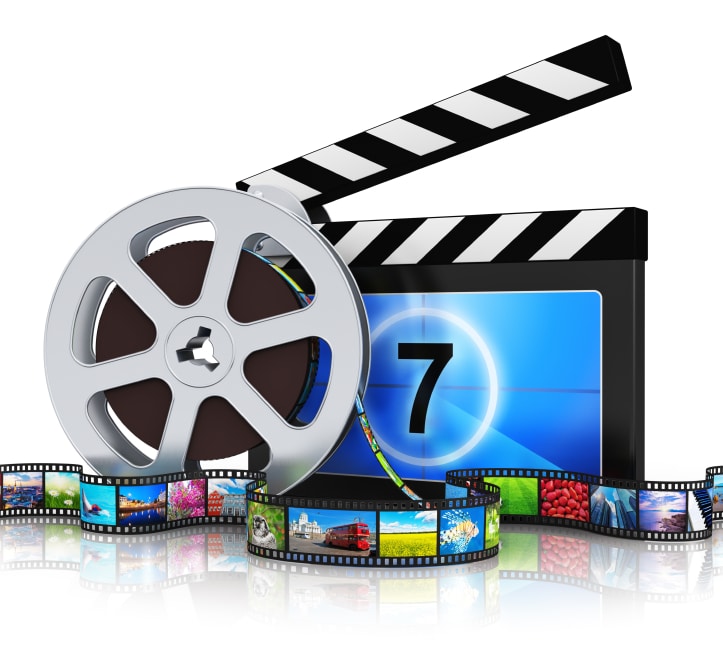 But wait, who owns those anymore?
These memories are just as important as your photo memories, and they are waiting to be enjoyed again. Did you realize your tapes are aging and time is wreaking havoc on the audio and video quality? If you can relate to these concerns, it is time to digitize your family movies! Look for a reputable company that won't send your tapes overseas. Two companies the photo organizers use and recommend are Pro 8mm and Fotobridge.
Your home movie collection is filled with moving, audible memories that will capture your heart and take you for a walk down memory lane in a way that photos can't. Mark family movie night on the calendar, and get started today!
---
If you need help organizing and preserving your lifetime of photos, videos and keepsakes, find a photo organizer near you at the Association of Personal Photo Organizers.
---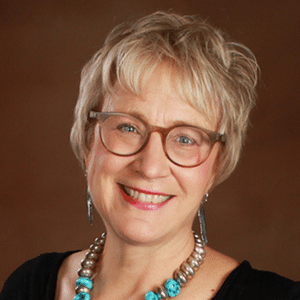 Cathi Nelson is the founder of APPO (Association of Personal Photo Organizers) where she leads, trains and connects thousands of Photo Organizers from around the globe. Regarded as a pioneer in the photo organizing industry, she is a sought after speaker and has appeared in The New York Times, The Wall Street Journal, Chicago Tribune, The Atlantic and Better Homes and Gardens.