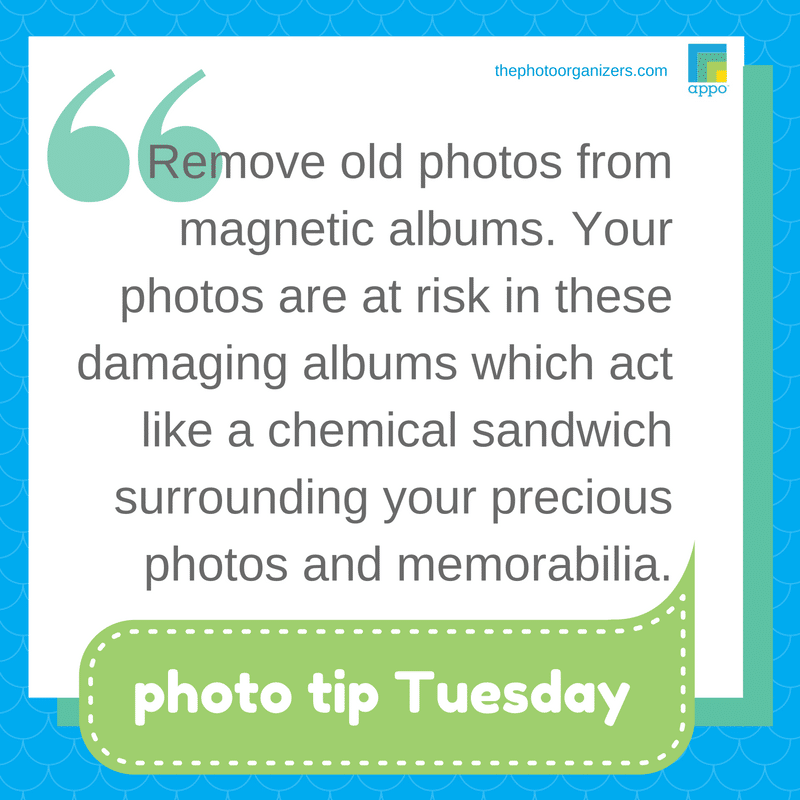 Photo Tip Tuesday
Remove old photos from magnetic albums. Your photos are at risk in these damaging albums which act like a chemical sandwich surrounding your precious photos and memorabilia.
Ditch the Magnetic Albums
It's time to get your photos out of the magnetic photo albums that were so popular in the 70s and 80s. All this time the adhesive has been breaking down and creating a chemical fog. This chemical fog has been trapped by the plastic sheeting and has been damaging your precious family photos.
Take the time to remove your photos from these destructive albums and find safer storage options. 
---
Read more about working with your magnetic albums.
How To Remove Your Photos from Magnetic Albums
Organize Your Photo Life: How To Handle 'Hard To Remove' Photos
Dealing With Your Magnetic Albums
---
If you need help organizing and preserving your lifetime of photos, videos and keepsakes, find a photo organizer near you at the Association of Personal Photo Organizers.