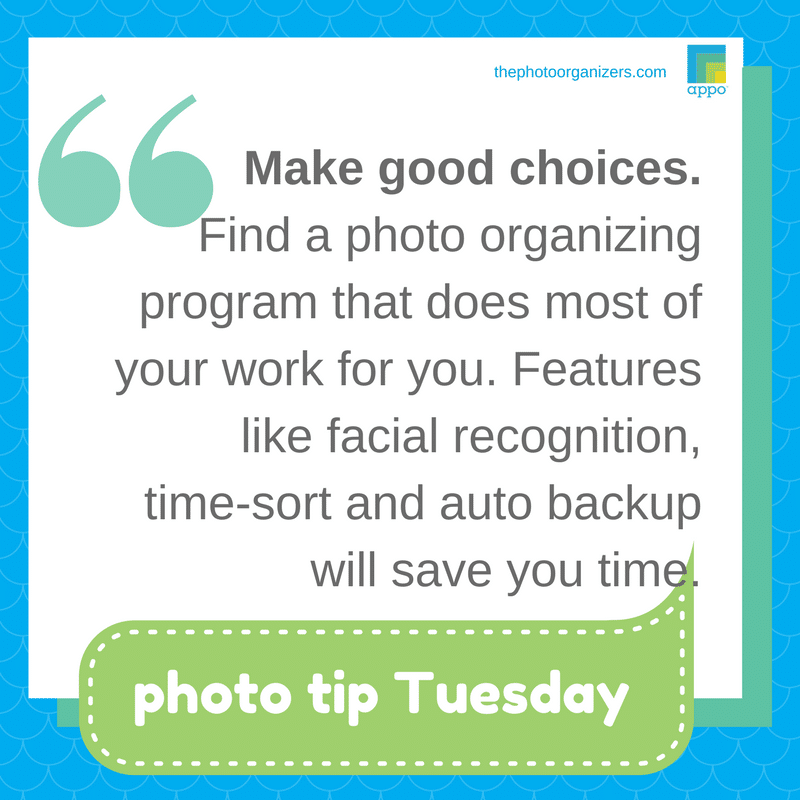 Photo Tip Tuesday: Make good choices
Find a photo organizing program that does most of your work for you. Features like facial recognition, time-sort and auto backup will save you time.
What Makes A Good Photo Organizing Program?
Getting your digital photos organized and developing a sustainable 'system' for staying on track, will depend on the photo organizing program you choose. Today there are many programs that can help you manage your digital photo collection. The key is choosing a photo organizing program you are comfortable with and sticking with it.
When considering photo organizing software, the first decision you will have to make is how you want to use the product. Some products are excellent organizers where others offer more editing tools.
Also, choose one that does most of the work for you. Features like facial recognition, auto time sort and auto back up will make your organizing tasks easier. The best photo organizing program will include customizable ways to organize and view your images. Choose from rating stars, categories, keywords, tags, color codes and more. Once you have categorized your photos you should be able to search and instantly find the photos you need. Here is a site that reviews some of the options available to you.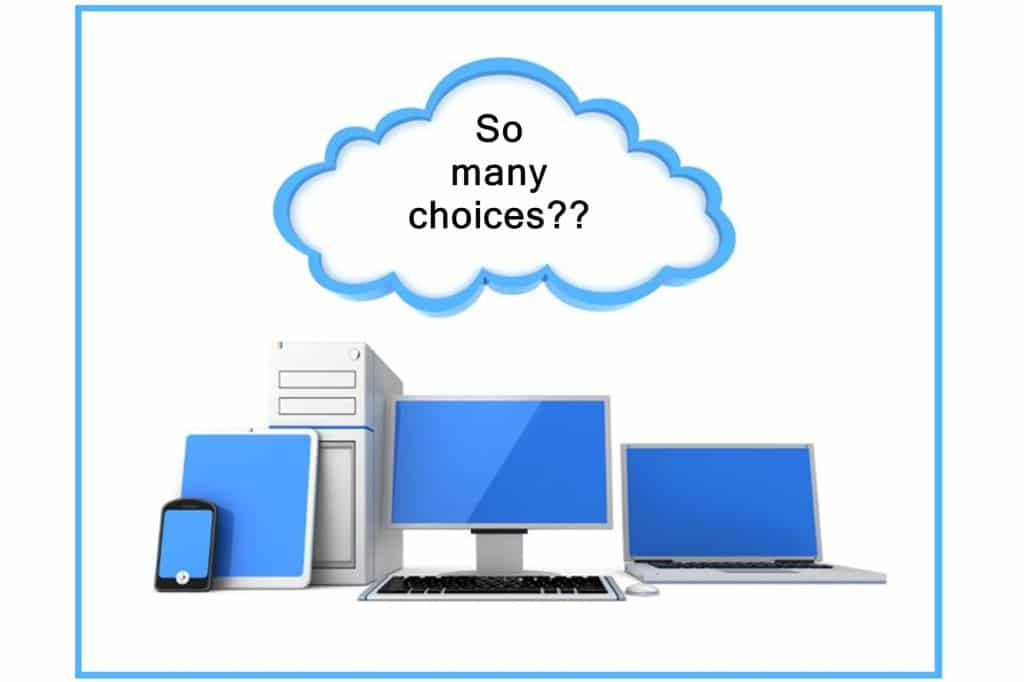 Still stuck? Find a photo organizer near you at the Association of Personal Photo Organizers.
---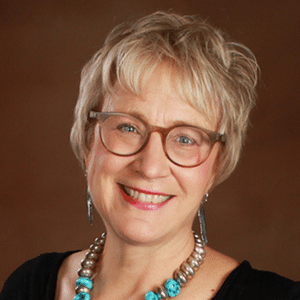 Cathi Nelson is the founder of APPO (Association of Personal Photo Organizers) where she leads, trains and connects thousands of Photo Organizers from around the globe. Regarded as a pioneer in the photo organizing industry, she is a sought after speaker and has appeared in The New York Times, The Wall Street Journal, Chicago Tribune, The Atlantic and Better Homes and Gardens.