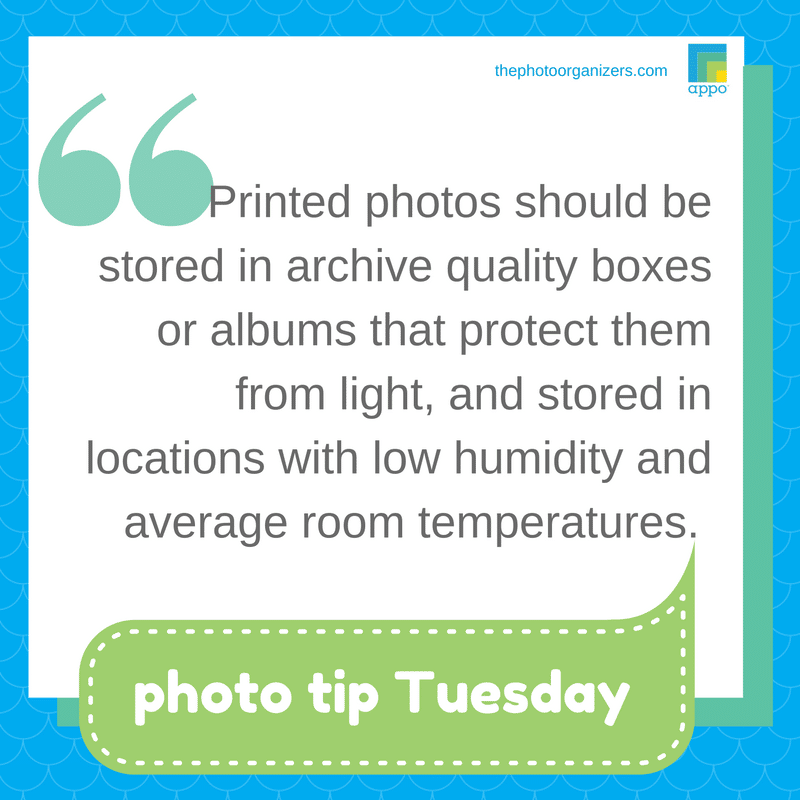 Photo Tip Tuesday
Printed photos should be stored in archive quality boxes or albums that protect them from light, and stored in locations with low humidity and average room temperatures.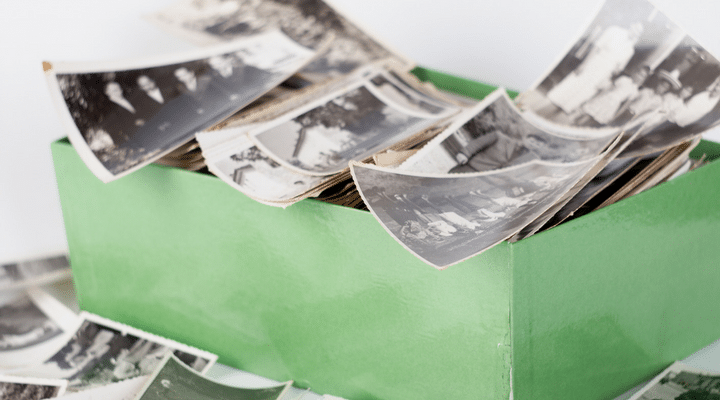 Protect Your Printed Photos
A printed photo remains one of best ways to ensure you will have a permanent record; however, light, heat, moisture, pollution and rough handling can harm prints. If your prints are stored in old shoe-boxes or magnetic albums, it is time to make some changes to safe photo storage. You should store you prints in closed albums and boxes that keep the light out.


Make sure your storage boxes are acid-free and lignin free. Add a silica gel packet if you are afraid of high humidity.  When you handle your prints only touch the edges. Even if your hands are clean, they will leave an oil residue. You can always wear white cotton gloves. If you are going to write on the back of your photos use a specialty photo pencil and don't press too hard.
---
If you need help organizing and preserving your lifetime of photos, videos and keepsakes, find a photo organizer near you at the Association of Personal Photo Organizers.
---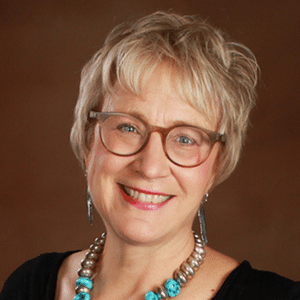 Cathi Nelson is the founder of APPO (Association of Personal Photo Organizers) where she leads, trains and connects thousands of Photo Organizers from around the globe. Regarded as a pioneer in the photo organizing industry, she is a sought after speaker and has appeared in The New York Times, The Wall Street Journal, Chicago Tribune, The Atlantic and Better Homes and Gardens.