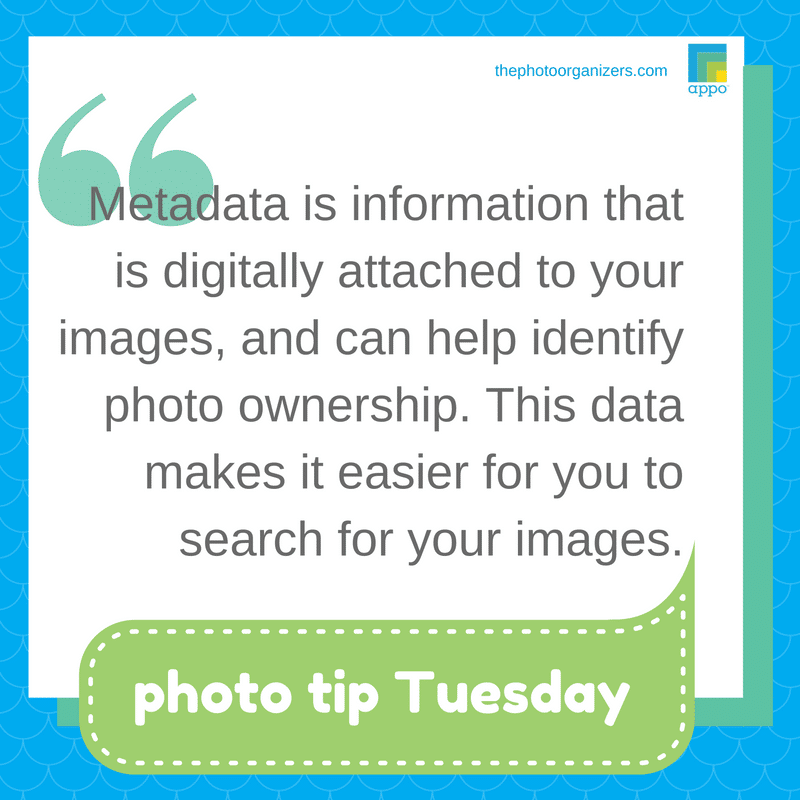 Photo Tip Tuesday: What is Metadata?
Metadata is information that is digitally attached to your images, and can help identify photo ownership.  This data makes it easier for you to search for your images.
Making Sense of Metadata
If you've heard the word metadata but don't understand what it means, don't worry. You are not alone. The most common definition of metadata is a set of data that describes and gives information about other data. Thus, your digital photos aren't just a series of numbers, but are actually full of information about the image.
[bctt tweet="Photo Tip: Your digital photos contain important information called metadata." username="photoorganizers"]
Your digital camera will embed information (the metadata) in each photo it takes. This information identifies what camera created the file, the exposure information, the date the photo was taken and more. If you are like most people who share your photos online, experts recommend you enhance your metadata and add more personal details such as descriptive keywords and copyright and contact information to clearly identify the image as yours. This is especially important if you are a photographer.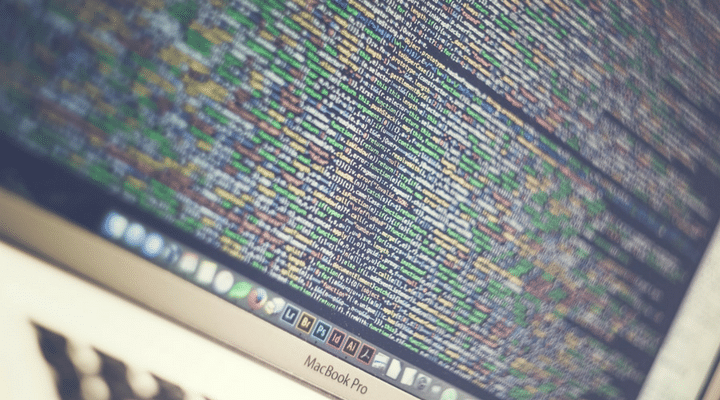 Digital Camera World wrote a great series on how to copyright your images and why it's important. "With online storage, sharing and galleries, it's possible that your images could be used without your knowledge. Adding your personal information to the EXIF data to copyright photos means that you can prove the image is yours. Search engines can also help find your images using this data. This may not seem important today, but with more and more digital images stored on hard drives and online, it's a great way to make sure that you can find your shots in the future".
You can learn more about metadata at Photometadata.org.
---
If you need help organizing and preserving your lifetime of photos, videos, and keepsakes, find a photo organizer near you at the Association of Personal Photo Organizers.
---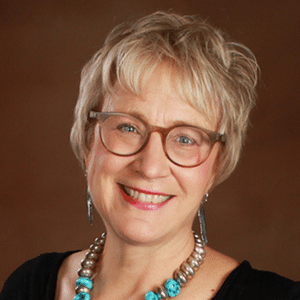 Cathi Nelson is the founder of APPO (Association of Personal Photo Organizers) where she leads, trains and connects thousands of Photo Organizers from around the globe. Regarded as a pioneer in the photo organizing industry, she is a sought-after speaker and has appeared in The New York Times, The Wall Street Journal, Chicago Tribune, The Atlantic and Better Homes and Gardens.