Who gets the photos and videos in a divorce?
How About Joint Custody?
Going through a divorce is a stressful experience and figuring out who gets the family photo collection can be a tough discussion. The good news is that joint custody can be achieved in our digital age.
A typical family photo/video collection will include:
Printed photos that were taken with a film camera.
Photos that were taken with a digital camera.
Digital files that were never printed.
Movies and videos in a variety of formats (analog and digital).
The answer for most families involves scanning original photos, copying digital files and transferring movies/videos to digital format, thus making the photo and video collection shareable.
Here is my personal solution from when I divorced.
Printed Photos Taken with a Film Camera
My ex-husband is a professional photographer, so we had a vast photo collection for which I'm so grateful, but we had too many photos (120 photo albums covering 17 years of our life together) to be able to enjoy.  I went through each of the albums and pulled out a selection of 4×6 photos for each family member (my ex-husband, each of our daughters and myself) and I "released" the rest. Now we each have 3-4 shoe box size containers (acid free and archival quality) filled with photos.
I scanned my portion so I have it digitally captured for use and back-up if anything should ever happen to the original photos.
You may think it would be difficult to edit 17 years of photos, but with the following rules of thumb the job was very manageable.
I focused on quality not quantity. It is more important to have high quality photos that I can see and enjoy than high volume that becomes hard to manage.
I focused on people, not scenery. Do I really need a photo of the Swiss Alps? I kept the photo of our family riding the gondola up the Swiss Alps, but the dozen photos of the alps alone were released.
I made sure each person's portion told our family's story without having duplicate photos in any one person's collection. Remember, quality, not quantity.
Photos Taken with a Digital Camera
The photos that were originally in digital form, I simply copied onto a hard drive so that my husband and I each have a copy of everything.
[bctt tweet="What happens to your family's #photos & #videos in the divorce?" username="@photoorganizers"]
Movies and Videos in a Variety of Formats
We also have family movies on VHS and DVD and I will eventually transfer those to digital format. We have quite a few videos, so I will start with just a sampling to enjoy and eventually transfer them all.
With our whole family photo collection now in digital form, I can make photo books if I choose. I can share them on a website or any other option for sharing digital photos. The best part is that our family's story is backed up if anything should happen to the original prints. That's peace of mind!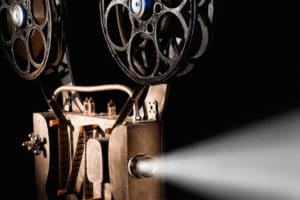 Bonus Idea For Photos and a Divorce
Splitting up a family is an emotional and difficult process. To help through the difficult part of our daughters splitting their time between two homes, I made a point of hanging photos in my new house of not only my side of the family, but also my husband's childhood photos and extended family photos. Just because we divorced doesn't cancel out our entire familial relationship and history and our kids ought to have their whole family represented in their home.
How has your family handled the photos and videos in a divorce?
---
If you need help organizing and preserving your lifetime of photos, videos, and keepsakes, find a photo organizer near you at the Association of Personal Photo Organizers.
---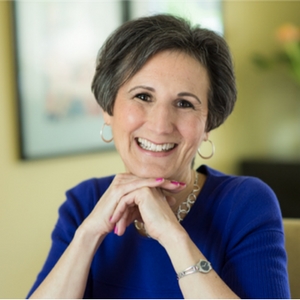 Bonnie Hillman Shay is the founder and owner of Mariposa Photo Organizing in Highland Park, IL. Bonnie combined her 20+ years of experience managing a professional photography business and her natural talent and passion for making order out of disorder to create a top-notch photo organizing business. She helps her clients regain control of their printed and digital photos. She edits and organizes each photo collection and creates end products to tell the client's story. The end product may be an album of prints, a digital photo book, a slide show, and/or a website for sharing with friends and family.
Bonnie also works with slides, movies/videos of all formats, and memorabilia. She also makes sure each client's photo history is securely backed up for safety and to share with generations to come.