Stymied by the rare format slide you found in your grandmother's photo collection? Never fear, Jens Peterson of EverPresent explains the many different types of slides and slide formats you might come across while organizing your family's treasured photos.
We are thrilled to contribute to the APPO blog to talk about rare format slides. We scan a million slides a year at EverPresent and they are a fun and easy way to relive your old family trips and special occasions. But the word "slides" means different things to different people. Whether you're working with a client, or sorting through your own collection, there's a good chance that you've already come across standard 35mm format slides and film.
Over time, 35mm became the standard for mass-production and consumer photography; it's big enough to capture high-quality images but small enough to be portable. But there's also a handful of rare slide formats that you might have never seen before, or you've only heard of them and wouldn't know how to identify them. Though these formats are less common, they're just as beautiful–some even more so–and they deserve a closer look. In this post, we'll be discussing the differences between the different slide film formats, a little bit of their history, and how you should handle them for yourself or your clients.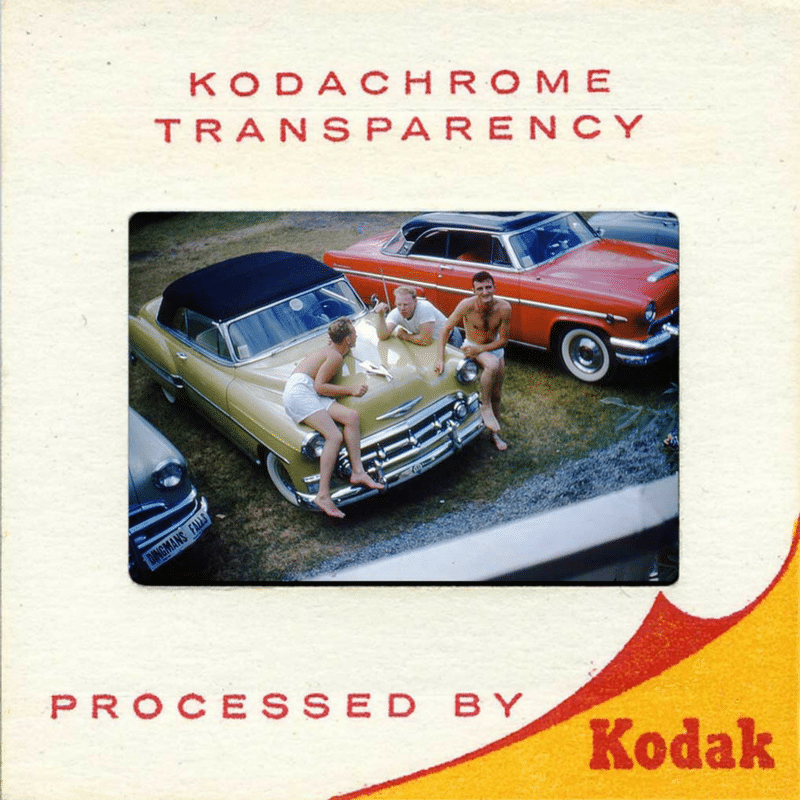 How to Identify Different Slides
Slides can be color or black-and-white. Slide film is also called 'positive' or 'reversal' film because unlike the 'negative' film where it's hard to distinguish the image, it captures images that look like whatever was photographed.
Slides are pieces of celluloid that are often framed in mounts made of cardboard or plastic. Most mounts are roughly two-inch squares, but you can tell different slide formats apart by the size of their actual images:
110 Format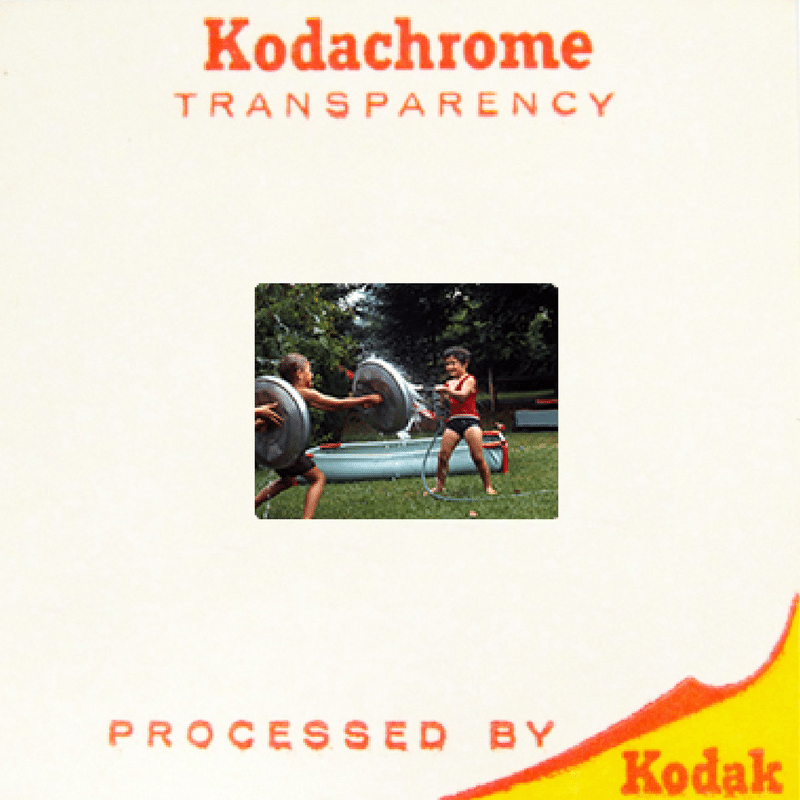 Image Size: 13mm x 17mm
Mount Size: Usually 2" x 2", sometimes 1" x 1"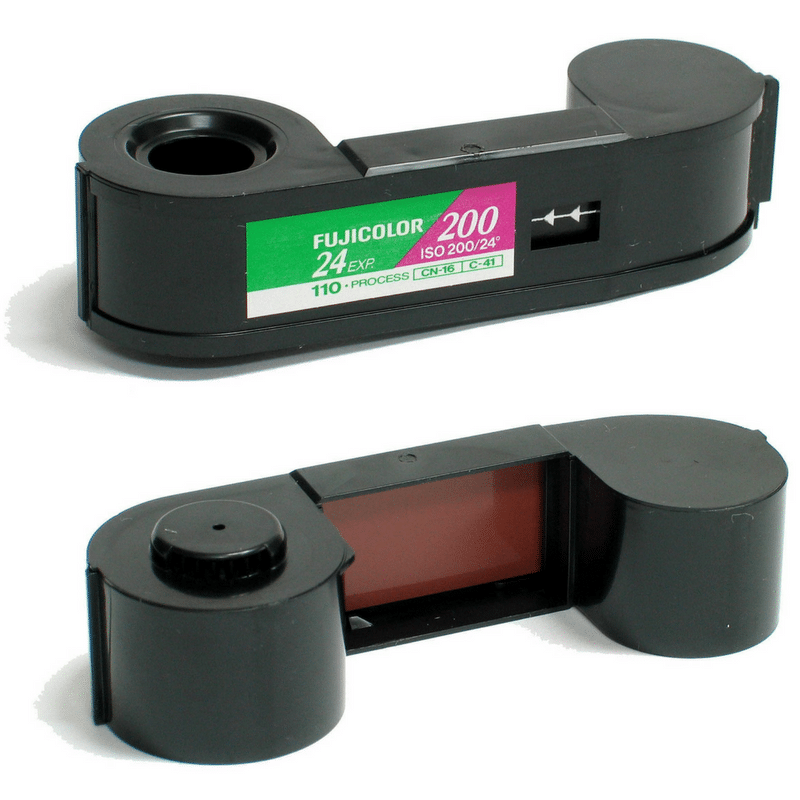 110 format film
35mm Half Frame Format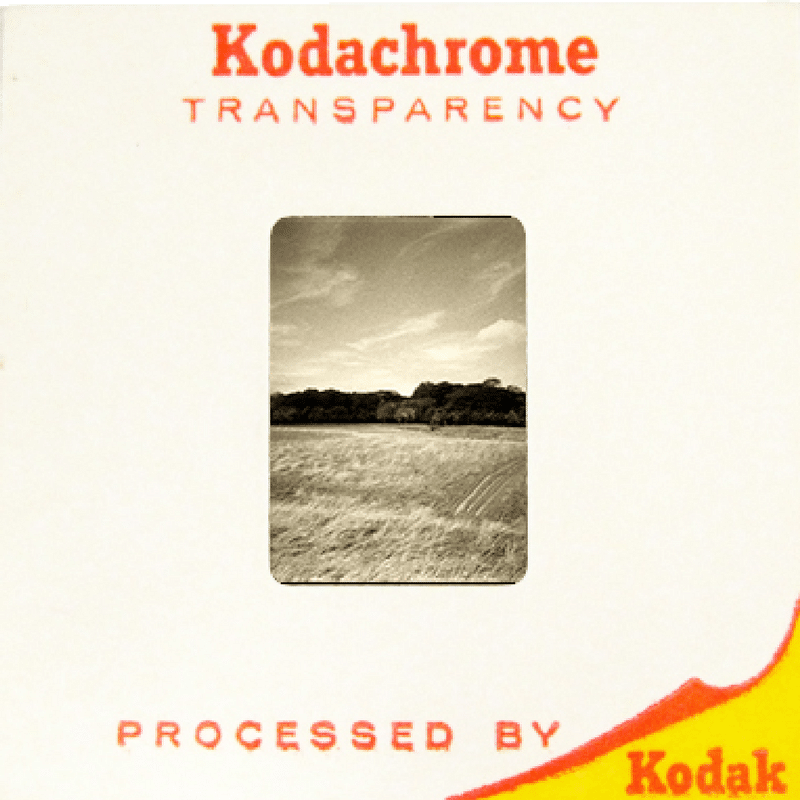 Image Size: 18mm x 24mm
Mount Size: 2" x 2"
35mm half frame negatives
126 Format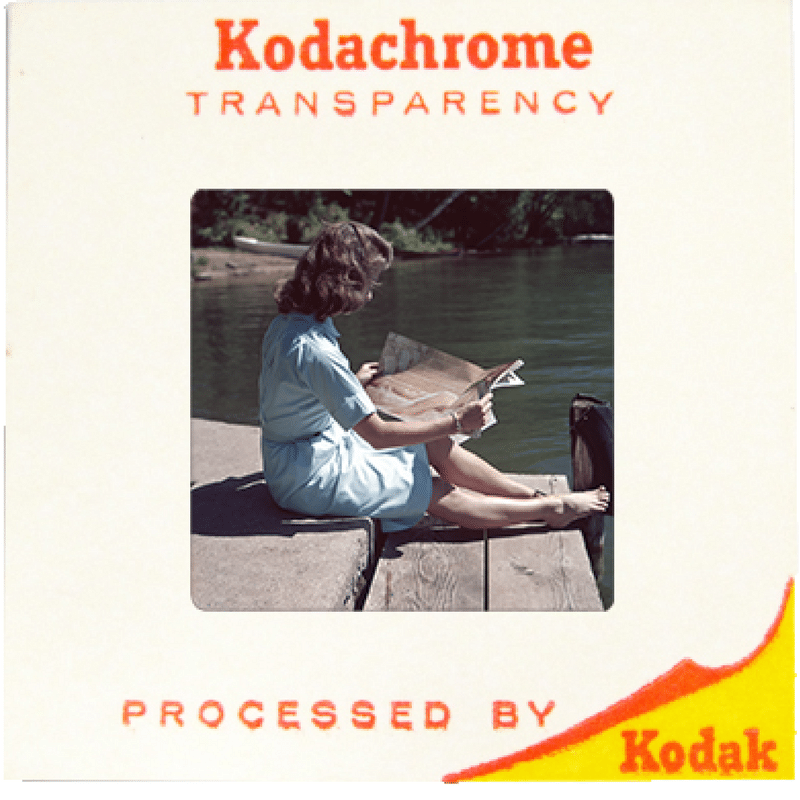 Image Size: 28mm x 28mm
Mount Size: 2" x 2"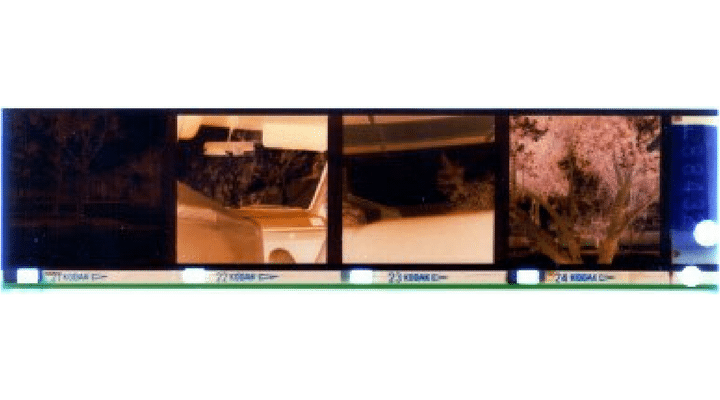 126 format negative strip
127 Format
There is some debate as to whether or not these count as medium format.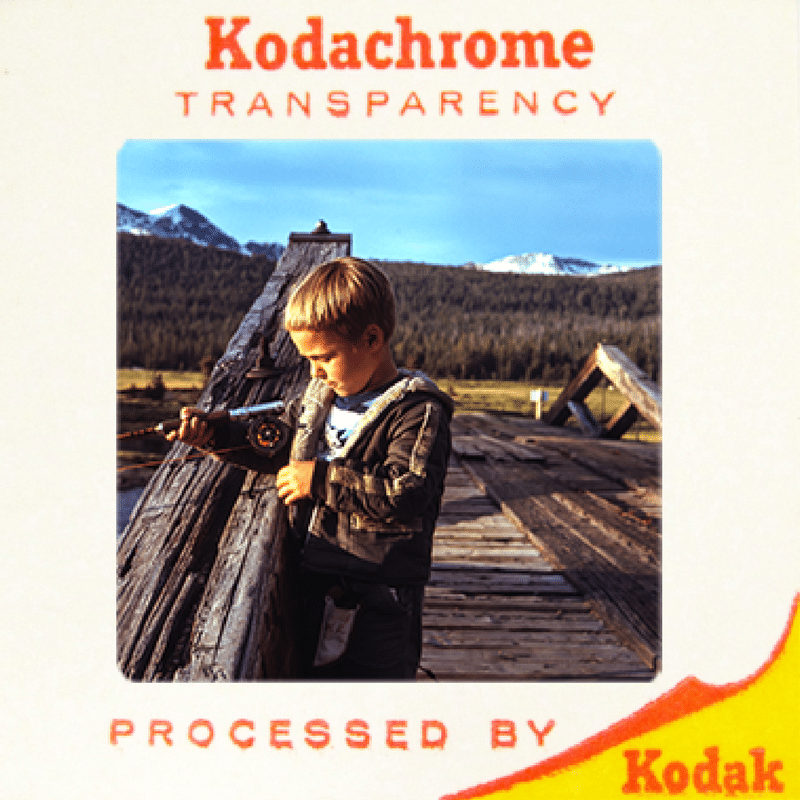 Image Size: 40mm x 40mm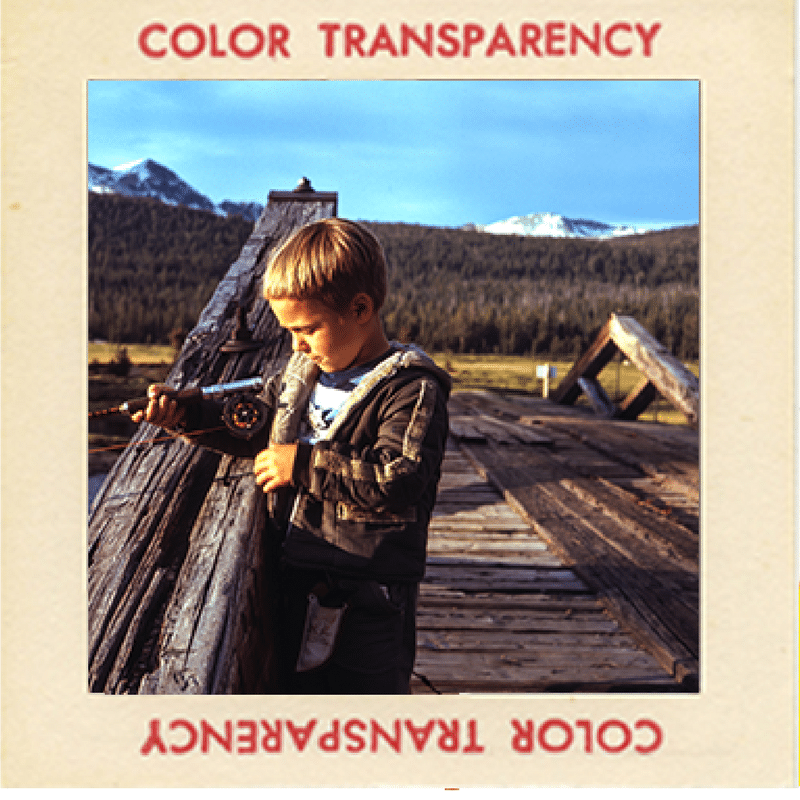 'Superslide' Image Size: 46mm x 46mm
Mount Size: 2" x 2"
3D Stereo Realist Slides
3D Stereo Realist Slides are rectangular with two nearly identical images on opposite ends.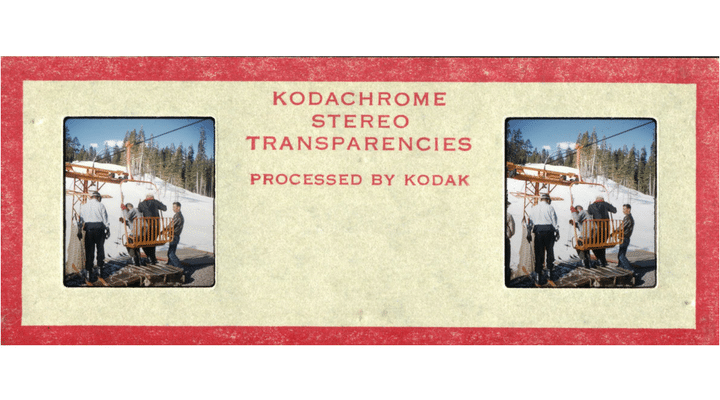 Image Size: (2) 24mm x 23mm
Mount Size: 4" x 1⅝"
120 (Medium) Format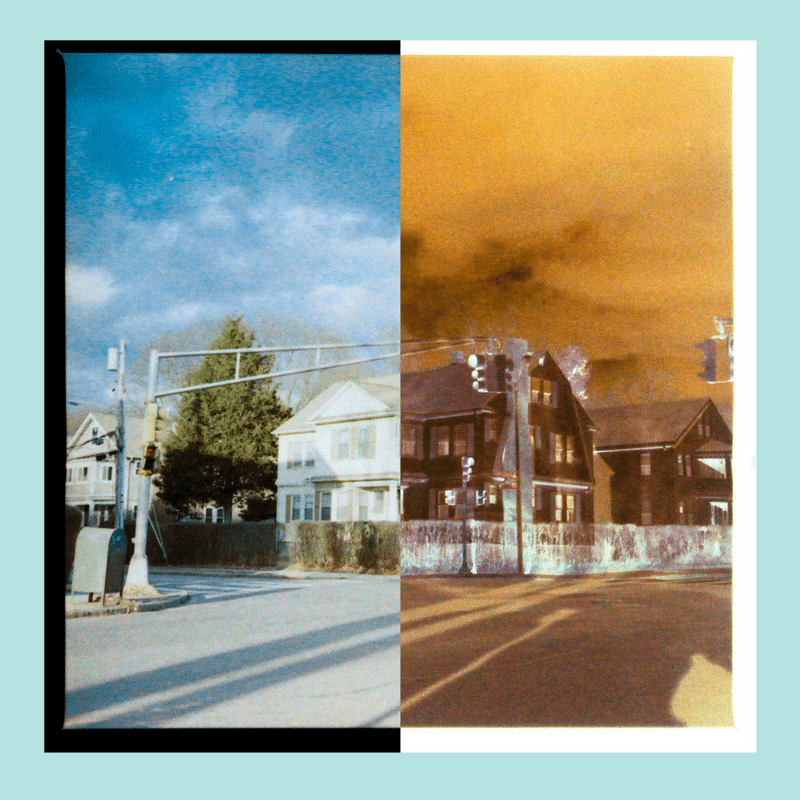 Medium format slide film and negative
Image Size: Larger than 35mm, smaller than 4" x 5"
Mount Size: Varies, not always mounted
Large Format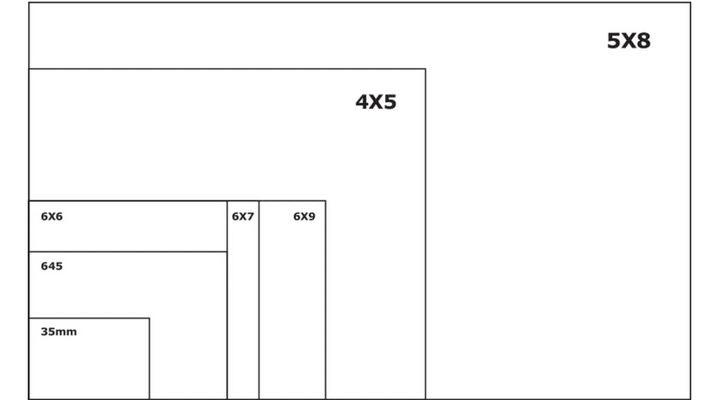 Image Size: 4" x 5" and larger
Mount Size: Varies, not always mounted
Medium and large format slides & film look very much the same. You can use this chart to determine whether you have medium or large format.
[bctt tweet="Check out the Rare Format Slide Guide to help with the slides in your photo collection." username="photoorganizers"]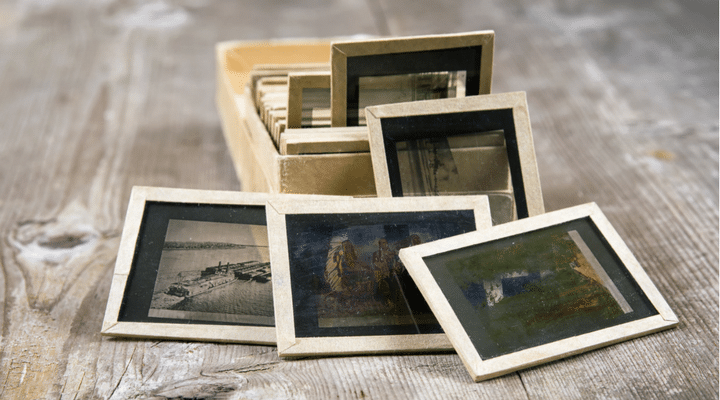 Behind the Transparency: A Look into the History of Rare Format Slide Film
Slide film's sharp, high-quality images have held its popularity among professional photographers and photo enthusiasts. Developing slide film, however, requires a costly and complex series of chemical baths. Digital photography is now more popular because it's a cheap and easy way to take great-looking photos, but the history behind each rare slide format offers a glimpse into the lives of the people who made them.
110 Format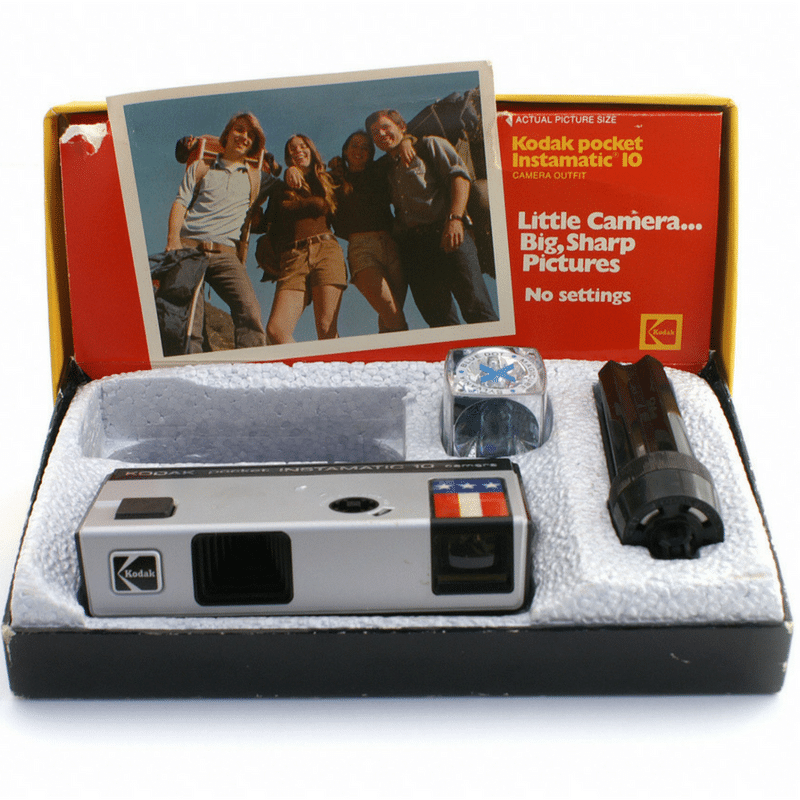 Kodak introduced the 110 format in 1972 for its Pocket Instamatic cameras (pictured left). Some people preferred this small format because it fit into lightweight, portable cameras. The film comes in cartridges that can be loaded into and removed from the camera. Kodak stopped making 110 film in the '80s and compatible cameras in the '90s, but other companies have continued making both.
35mm Half Frame Format
If you find slides in the 35mm half-frame format, there's a good chance they come from the '60s. 35mm half-frame cameras doubled the number of pictures that could fit on a film roll by only using half of a frame to store each shot. The extra 'bang for your buck' could be what made this format so popular, but the small size of the cameras may have also played a role. When the Rollei 35 was introduced as a small 35mm camera that took full-frame pictures, its success could be a sign that people cared more about the size of the camera than the film format.
126 Format
These slides could be around 50 years old! The '126' label was first used for a line of film rolls in the early 1900s, but Kodak repurposed the category in 1963 as a cartridge-based format for its Instamatic cameras. 126 Format film was discontinued back in 2008, but it could always make a comeback.
127 and 127 'Superslide' Format
Like many formats, 127 film was introduced by Kodak. 127 slides are squared off and bigger than the rectangular 35mm slides, and became a common item in tourist gift shops because it's easy to view the landmarks and scenes they depict. There is some debate over whether the 127 counts as 'Medium' format, which is broadly described as being larger than 35mm but smaller than the  4" x 5" large format.
Eastman Kodak released the roll-style 127 format in 1912 for its foldable Vest Pocket Kodak, earning it the nickname 'Vest Pocket Film.' One version of the camera was even marketed as "The Soldier's Camera" during World War I. The 127 format was overtaken by the popularity of cartridge film in the '60s, but it's still in production today.
120 'Medium' Format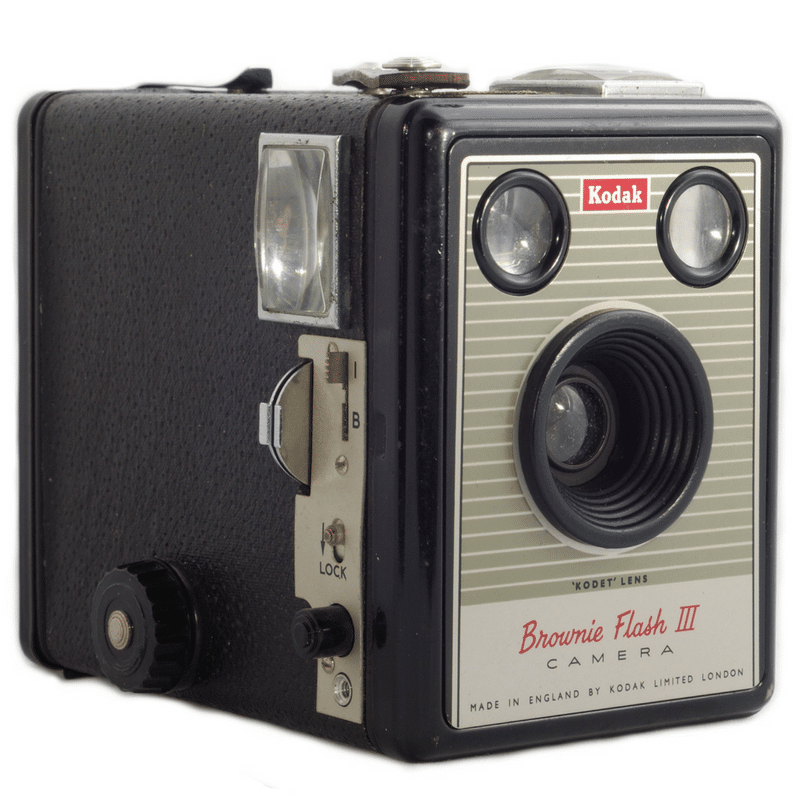 The 120 format was first released by none other than Kodak in 1901 for the Brownie No. 2 camera.  It was widely used throughout the first half of the 1900s and is still available as a specialty product to a niche market of photographers and photo lovers.
120 format film is included in the 'Medium' format range, with an image size of about three to four times that of the 35mm format. Its bigger size can capture images with a much greater amount of detail, so it can be scanned and resized into a larger image without becoming grainy or distorted.
Large Format
'Large' format transparencies or 'sheet film' are 4" x 5" or larger, and they're not always mounted in cardboard or plastic like the other formats listed here. Like medium format slides, large format's size allows it to capture an incredible amount of detail in every image. That extra information turns into beautiful reproductions without a loss in quality when the images are resized to be even bigger.
4" x 5" is the most common size for large format slides and transparencies. The format was popularized by various camera models in the 1930s through the 1950s. The film comes in single sheets that have to be loaded into the camera for every single picture. Shooting in large format is expensive and time-consuming, so most of these images are captured with careful thought and preparation. For more information about medium and large format negatives, you can visit this page.
3D Stereo Realist Slides
Also known as stereograms, stereo slides were popular in the late '40s to mid-'50s so it is possible that your stereo slides are more than half a century old. Each stereo slide has two slightly different images, one on each end, to create the illusion of depth when viewed at the same time. Stereo slides are meant to be viewed through a special device called a stereoscope, but the images are so similar that holding them up to the light works well too. The stereoscope was invented in 1838 before photography existed, so drawings were used instead of photos in its early days. For more information about stereo slides, visit this page.
What You Can Do With Your Rare Format Slides
Viewing
Now that you know all about rare slide formats, it's time to enjoy them. You can view slides in these different formats through a projector, a lightbox, or simply hold them in front of a light source to travel back in time in high detail and vivid color. Stereo slides need to be viewed through a stereoscope to get the 3D effect, but this gadget isn't necessary to enjoy either of the two images on its own.
Care
Slides should be held by their edges to avoid damage from scratches and fingerprints. Try not to touch the slide film while handling, especially if you haven't washed your hands recently. Fingerprints are difficult to remove from slides, and the memories they capture are too priceless to damage. Slides are also susceptible to mold, so make every effort to store them in a cool, dry place. Dust tends to build up on the slide film over time, so wipe it off with a soft cloth or give it a quick burst of compressed air to remove dust before viewing or scanning them.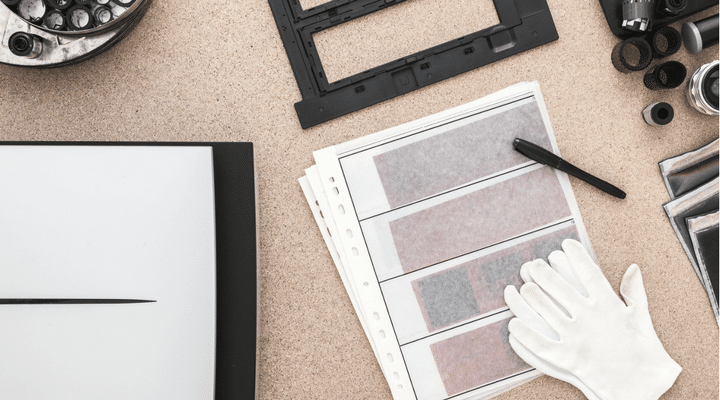 Digitizing
The process of scanning and editing slides is shaped by their format and condition. Smaller images like those on the 35mm half frame and 110 formats can only capture a finite amount of detail, so you should scan these at a high resolution to pull as much information as you can, and avoid enlarging these images so much that they appear grainy. Slides and transparencies in the medium and large format categories can store fine details and look beautiful when scanned or printed, even when they're enlarged significantly. Be sure to follow the steps above when caring for your slides, because fingerprints and dust are not always visible until the slides are scanned and viewed on a computer screen.
If you have multiple slides, consider investing in a tray so you can scan a few at the same time. Slide trays also help keep the images properly rotated, which minimizes time spent in editing. Some slides and transparencies don't fit into any special trays and need to be scanned freely; these may show a strange pattern of distortion called 'Newton Rings' which can be resolved by placing the film under a piece of anti-Newton Ring Glass before scanning.
Lastly, if you're digitizing stereo slides, remember that the difference between the two images is barely noticeable. You could get away with scanning just one of the two images in a 3D stereo slide without missing out on anything significant from the unscanned side.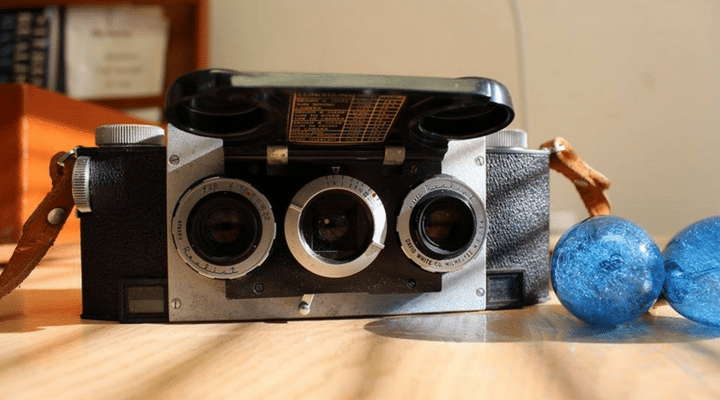 Conclusion
Knowing when a specific rare format slide was produced or discontinued can help you pinpoint the era that a slide collection comes from. Being able to tell whether a particular slide is a 110 or a 120 can make a huge difference when deciding on the best way to store, scan, and share it. Armed with this knowledge of rare format slides, you'll be ready for any curveball that comes your way. If you're interested in more information and tips for scanning and identifying different slide formats, you can learn more here.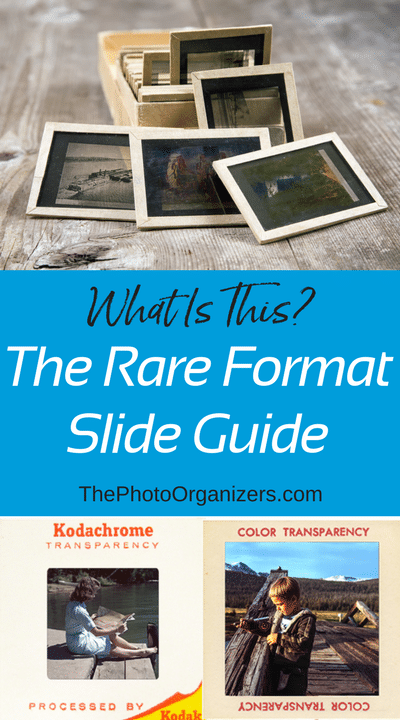 ---
If you need help organizing and preserving your lifetime of photos, videos and keepsakes, find a photo organizer near you at the Association of Personal Photo Organizers.
---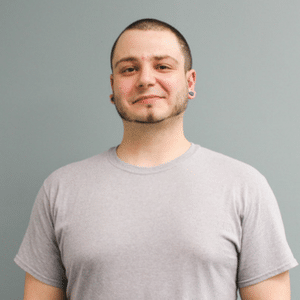 Jens Peterson is a Photo Department Coordinator at EverPresent. When he's not digitizing or conducting quality checks, Jens writes digital content for the company's marketing team. He brings a passion for media production and communication into both roles.