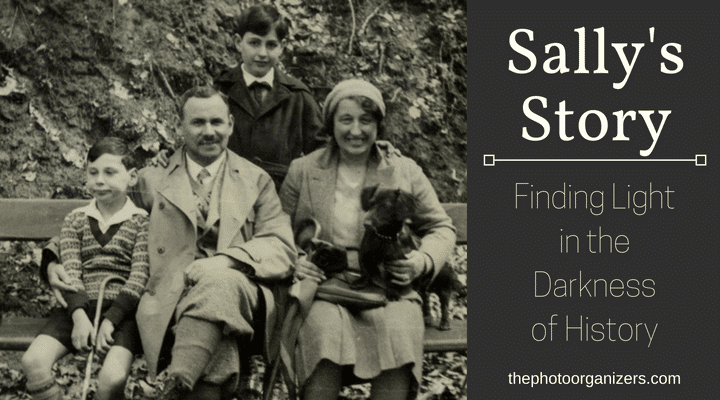 Much of our recent history of the human race would remain enigmatic if it weren't for the creation of the first photographic image in the early 19th century. For the first time in the history of the world, we are able to see photographs of people and world events that have since long passed. Since the invention of the "camera obscura," we have not only mastered the photograph, but the camera has now evolved to become an insignificant lens on our smartphones. The accessibility of the camera has led to the world's population taking an estimated 10 billion photos daily – and millennials are guilty of this offense more than any other generation before them.
This leads many of us to question if a millennial would ever care about their family history, especially when it is confined by the fraying edges of antique, colorless photographs. This is the age of Snapchat filters, Instagram 'likes' and Facebook after all. However, Sally Rabinowitz was just 17-years-old when the sepia washed faces in her old family photos came to life through a spectacular story of tragedy, bravery and triumph.
[bctt tweet="One woman's discovery of her family's history and the power of photographs #saveyourstory" username="photoorganizers"]
The Discovery of A Family History
Sally's grandfather emigrated from Nazi Germany to the U.S. in 1939. Sally says, "When I was [a child], I knew about the Holocaust and that my mother's family members were survivors – but it always made me sad and I didn't like to talk about it." That changed around the time of Sally's Bat mitzvah, and four years later when she was 17, when she received some enlightening information about her family's story from Rabbi Frank Dabba Smith. This new information led her to Germany in 2011 to meet the grandson of Ernst Leitz, the man who provided a safe escape for her grandfather, his parents and his brother to America.
Due to Ernst Leitz's bravery, Sally's family and many other Jewish families escaped a vicious genocide that has left a deep scar on humanity. Sally says, "When ten lives are lost, generations later can number hundreds, maybe thousands [of lives] that never came to be."  Without Leitz's letter of recommendation, members of her family would have remained in Buchenwald concentration camp, unlikely to survive and void of the very U.S. visa that saved their lives. In addition to securing visas for her family, Leitz also secured a thriving business for her great-grandfather to manage once they safely crossed the Atlantic. Sally recognizes that her life might have been an example of lost life had her family never met Ernst Leitz more than 77 years ago.
The Family History Comes Together
In Germany, Sally finally pieced her family's story of persecution and freedom together. In the process she also uncovered a ray of light. "The world can be a frightening place, but during one of the darkest moments in our history, there were people like Ernst Leitz and others who stepped forward to help many individuals who might have become victims," she says. Through Rabbi Frank Dabba Smith and Sally Enfield's discoveries, this story can now be passed down to the younger generations of the Enfield family. It will serve as a reminder, to them and to all of us, of the endless compassion that humanity can offer even during terrible tragedy and injustice.
[bctt tweet="Sally's Story is one of "Endless compassion that humanity can offer even during terrible tragedy and injustice." #photos" username="photoorganizers"]
At the gates of Buchenwald herself in 2011, fear incited Sally's bones to seemingly evaporate as she walked numbly into the deserted Nazi concentration camp. It was in Buchenwald that she was overcome by the surreal experience of seeing her family member's names in their records, knowing that they were fortunate enough to be released after two weeks of imprisonment for passage to America. She says of her visit to the camp, "I couldn't talk. I just started crying hysterically. I couldn't deal with it."
Photography As Healer
For Sally, the only way she could cope with the emotionally dense visit was to document it through the lens of her own camera. Every click of her shutter soothed the pain that had been awakened by the return of an Enfield family member to German soil. Five years after returning from Germany Sally contributes to the 10 billion photos taken every day to share a triumphant story of the past. Perhaps we could adopt the millennial's obsessive practice of photo snapping, and social media sharing – because is it not these very photos and stories, past or present, that connect us all?
Watch more about Sally's story in her video One Family's Story: Surviving the Holocaust.
---
If you need help organizing and preserving your lifetime of photos, videos and keepsakes, find a photo organizer near you at the Association of Personal Photo Organizers.
---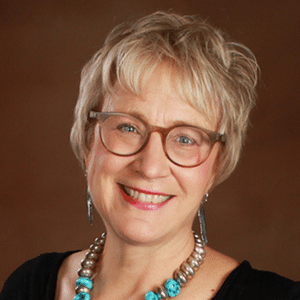 Cathi Nelson is the founder of APPO (Association of Personal Photo Organizers) where she leads, trains and connects thousands of Photo Organizers from around the globe. Regarded as a pioneer in the photo organizing industry, she is a sought after speaker and has appeared in The New York Times, The Wall Street Journal, Chicago Tribune, The Atlantic and Better Homes and Gardens.