My motivation and passion for creating and maintaining an organized and accessible photo collection began the year I lost my mom. I was a very young new mother, who had just inherited a box of unidentified photos filled with my family history. I made a promise to myself that I would honor her memory and sort out the details photo by photo, and I would never let that happen to my family photos.
But then, shortly after losing my mom, my Grandma (her mom) passed away, followed by her sister and then her brother. And suddenly, the entire maternal side of my family was gone and so were the storytellers of our family history.
I needed a new plan!
When the scrapbooking industry started to boom in the early 90s, I jumped right in. Eager to find solutions for my collection, which was growing at a rapid pace after the birth of my second child, it seemed like a great fit. In fact, I made a career out of it.
Fast forward to 2017. My photo collection had blossomed to over 12,000+ printed photos, 25,000+ digital images, 52 partially completed scrapbook albums, bins of memorabilia and kids artwork and 100+ hours of video. And I still had the 'untouched' box of old photos that my mom left me.
Sound familiar?
My career had blossomed too! I enjoyed a few years as a personal photo organizer before moving into my current role at the Association of Personal Photo Organizers.
Despite being surrounded by the best tools, resources, and information, I still didn't have an organized and accessible photo collection. In fact, the problem had only gotten worse. I had the skills, and I had the desire, I had the motivation; why couldn't I get this done?
Time! I didn't have the time. The realization hit me like a ton of bricks. It didn't matter how much skill, desire and motivation I had. If I couldn't carve out enough time to get this mess under control, the problem would only get bigger.
So, instead of carving out time, I carved out a monthly budget and hired a personal photo organizer. So far, my 12,000 printed photos have been culled, organized, labeled, digitized and safely archived. My home movies have been converted and are ready to edit. My digital images are about to be deduped, tagged and organized, and my scrapbooks are about to be digitized.
By the end of this year, my curated photo collection will be neatly organized and displayed in my new, private family photo gallery via SmugMug. My adult children will finally have access to their childhood photos, videos, artwork, awards and scrapbooks through our private gallery. I'll have a beautiful wedding album of my daughter's recent wedding. I'll have more space in my home, and most importantly, I'll have peace of mind.
I already feel the weight lifted off my shoulders. It's the best investment I've ever made. My photo organizer Janet is on a monthly retainer and works away at my photo collection while I keep taking pictures and enjoying my current photos.
I'm a new Grandma, and those precious photos and videos keep filling my camera roll.
But I'm not worried about that anymore; I have a photo organizer!
---
If you need help organizing and preserving your lifetime of photos, videos, and keepsakes, find a photo organizer near you at the Association of Personal Photo Organizers.
Don't forget to grab your copy of Photo Organizing Made Easy: Going from Overwhelmed to Overjoyed from APPO founder Cathi Nelson.
---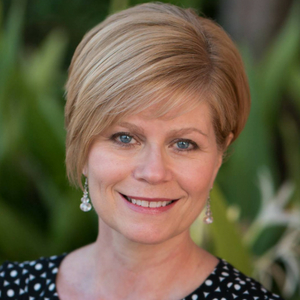 When Lisa Kurtz lost her mother, grandmother, aunt, and uncle in three years, she was left holding a box of unidentified photographs with nobody to ask about them. Lisa embarked on a lifelong quest to discover and preserve her mom's story, for herself and her kids, which led her to a career in professional photo organizing. Today, Lisa is the Founder of Pix & TALES with her daughter and together they help busy moms manage their pictures and tell their family stories. 
---