by Vikki Salmela
Can you imagine living through two fires and a grand theft in one life time?  What are the odds?  Yet this is exactly what happened to a client of mine, Joy.  And even still, she admits, she's been putting off taking care of what really is the only important loss: preserving her family's life memories since.
Forget for a moment the simple spill of coffee on your favorite album.  Much more consuming reasons exist to archive what is important to us.   National disasters and theft, including fire, earthquake, flood or hurricane can take it all.  Most think these are unlikely to happen to them.
For my client, the fire started during the night, after hosting a home party.  Her dogs smelled the smoke, barked, woke her husband, and by then all they could do were grab the animals and run.  Out of pure instinct, she grabbed her purse, as if she were heading out for a stop at the market.  Everything else but a bronze statue was ash.  Art and personal photos, treasured by my client, were now gone.  Computers, smart phones and digital cameras did not exist yet.
As fate would have it, Joy had dropped off her wedding album at a shop to have it restored.  Other than their lives, it was all she started over with.  It took many years until this 60 year old album reached me for restoration and archiving.  I was honored to save her only tangible memories of that day, those deteriorating photos that marked the start of a beautiful love story.  She has an incredible marriage.  The album was meant to survive, as testimony to the most important relationship in her life, and to remind us of the messages given by "The Poster Child of Archiving".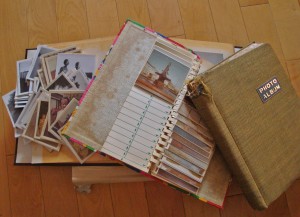 Focus on what is important in our lives and take what care we can in preserving them.
The tangible mementos of what we cherish could be gone without warning.
Think about archiving the special unforgettable moments in forms other than photos; the art of a child, a cassette of a loved one performing music, an award for excellence or bravery of a spouse or parent.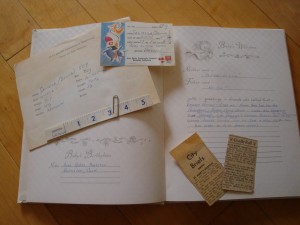 All can be archived; saved for family, friends to enjoy as a recording of history.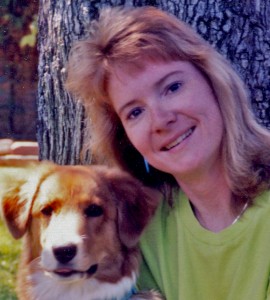 Vikki Salmela knew at six, with her first gallery opening in a sauna dressing room, working to balance her monthly books, she was headed for a life of managing her creative talents.  With two degrees in pattern design, from FIT in New York and UW-Madison, and the gene for organizing; she successfully creates photo projects through her company Polka Dot Studio.  She is a Certified Personal Photo Organizer, and her original designs are sold throughout the Apparel Industry and on Society6 products, at www.society6.com/vikkisalmela.  Her enthusiasm for helping others makes for a relaxed yet confident working relationship.  She is a member of APPO and FBI, Fashion Business, Inc.
When not in the studio, she can be seen flying down a mountain trail on her "Bullet" or cuddling her dog.