by Vikki Salmela
In Part One, I focused on the fact that we, by human nature, think a total loss of personal mementos will never happen to us, yet it's important to consider.  Joy's story is not just about the fire, but her continual survival of life, her losses, and what she gained.  The list at the end of Part One was what she expressed from her experiences. They are real and from the heart.
As a child, her family home burned down.  At a young age, she had already lost special personal belongings.  Her doll collection and dog are what she remembers missing the most.  Whether or not there were pictures, she does not know.
Through the years, she and her husband created a family and life filled with wonderful memories. The art that was lost in the fire slowly was replaced with new art from numerous artists whose talents they fondly enjoyed. Learning from the previous losses, they insured the art, only to have someone come and steal it all.  None was recovered.
Her final thought was this: Never discount how others envision the importance of our contributions.  You should archive, not only as security, but also as a gift to yourself and others.  After all, those things you feel are most valuable from your collections are an important part of what has made you who you are today.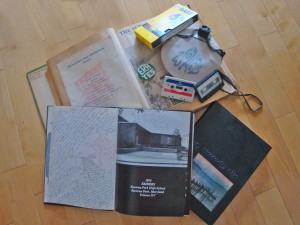 If you don't know where to start or would like to know the options available to you, ask a Photo Organizer in your area about archiving. Our tool box continues to grow for saving everything from large art to photos to memorabilia.  An Organizer will help give you the most comfortable way for you to archive, especially for off premises. They can also be your continual guide when new situations arise, as well as educate you when new technology develops.  Archive first what is closest to your heart, share second.
Photo organizers know all the variables and causes in losing the personal, emotional parts of people's lives. During a serious earthquake, I experienced loss as buildings caught fire and collapsed.  Despite my love of creativity, I strive first to convince and help those who have not, to archive and preserve the tangible moments and the stories that go with them before creating artistic keepsakes with your photos and momentos.
Remember the positive thoughts from The Poster Child of Archiving.  Commit to archiving,  and then start having fun with your memories!  Then relax, and make more!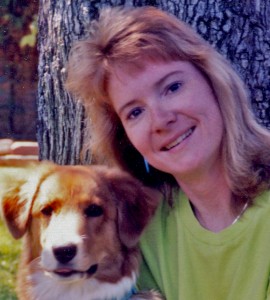 Vikki Salmela knew at six, with her first gallery opening in a sauna dressing room, working to balance her monthly books, she was headed for a life of managing her creative talents.  With two degrees in pattern design, from FIT in New York and UW-Madison, and the gene for organizing; she successfully creates photo projects through her company Polka Dot Studio.  She is a Certified Personal Photo Organizer, and her original designs are sold throughout the Apparel Industry and on Society6 products, at www.society6.com/vikkisalmela.  Her enthusiasm for helping others makes for a relaxed yet confident working relationship.  She is a member of APPO and FBI, Fashion Business, Inc.
When not in the studio, she can be seen flying down a mountain trail on her "Bullet" or cuddling her dog.