Old home movies, whether they be on 8mm film or VHS tapes, contain priceless footage of events throughout our lives. They allow us to revisit moments with loved ones and hear their voices no matter how long it has been. So it makes sense that we would want to preserve these captured moments from our personal history for as long as possible, and digitizing them is key to their longevity.
Many people have a collection of videotapes or film reels stashed away in their attic or basement, where they have been for decades. If this sounds like you, you might think that they're perfectly safe since they've been there for so long and nothing bad has happened. Or maybe having your home movies digitized is something you want to do but it is on the back burner because "hey, what's another few years?" The fact is if you truly value the memories housed within those tapes, digitizing them should be a top priority.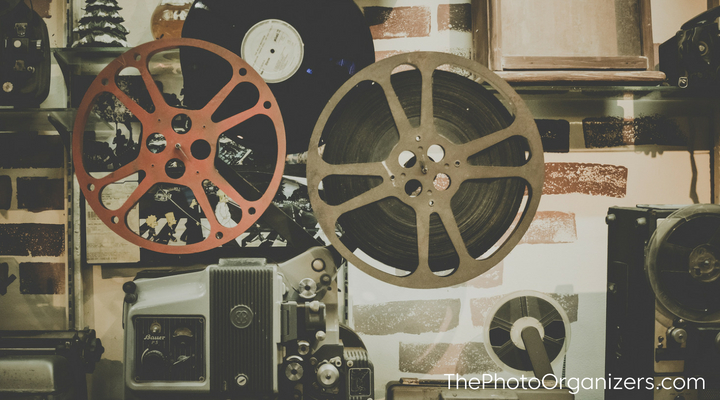 Here are the top reasons to transfer VHS tapes and 8mm film to digital TODAY.
Analog media was never designed to last forever
Over time, magnetic tape (what is in VHS and camcorder tapes) and 8mm/16mm film will degrade. Movie film is made using a variety of chemicals, and those chemicals begin breaking down shortly after footage is recorded. It can become dry & physically break apart, the colors can blend, it can develop mold and actually start to smell really bad (vinegar syndrome).
Meanwhile, VHS and camcorder tapes will naturally lose their magnetic properties over time, especially if not stored correctly. One day you may put your tape into a player and part of the footage will be discolored, distorted or completely missing. Converting your videotapes to digital Solves this problem because digital files never degrade; so the sooner you digitize your home movies, the better quality footage you'll have.
[bctt tweet="By digitizing your old family home movies, you and generations to come will be able to enjoy your amazing moments and life's history. " username="photoorganizers"]
Mother Nature can take your memories away!
Whether it be a flood, a fire, or a hurricane – these memories are one of a kind & all sorts of natural disasters can ruin your home movies forever. Insurance can't cover the memories lost when a tape is ruined due to water damage or the film is burnt to a crisp. Digital files can easily be stored on a computer, flash drive, or even the cloud.  Back-ups are so simple to make that you'll have one less thing to think about should disaster strike.
Home Movie Wear & Tear
If home movies aren't stored properly, there are a ton of things that can put your movie memories at risk. Dust and other debris lead to scratches on tapes and film, moisture causes warping, sunlight causes images to fade away, fluctuations in temperature and humidity leads to further deterioration, and the list goes on. In fact, every time a videotape is played some loss of quality occurs. Digital video files do not succumb to any form of wear & tear, preserving your memories for life.
What's a VCR?
When was the last time you actually enjoyed your home videos? It can be pretty difficult these days to even find equipment that will play your obsolete video media. Not to mention, faulty projectors and VCRs have been known to "eat" the originals and ruin them. Digital files can be enjoyed instantly on any of your devices, from anywhere you are.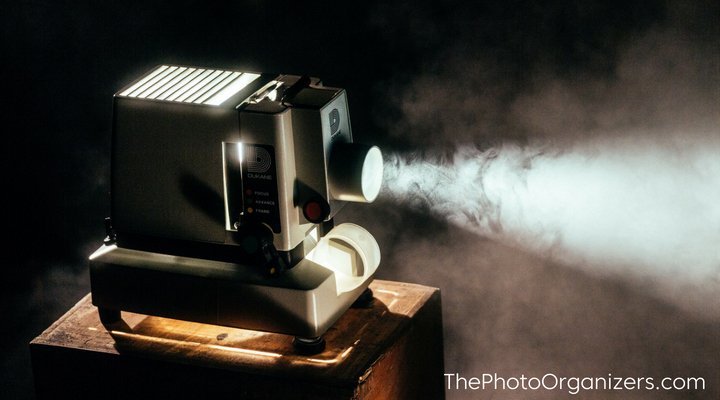 Sharing is Caring
Similar to easy viewing, digitized movies can be shared with the click of a button. You can create DVDs or put them on flash drives to give as gifts. Even better, you can store them on the cloud and share the link with the whole family. This way, you and your loved ones can enjoy those precious memories that have been hidden away for years, from anywhere at any time.
A pocket full of history
Last, but not least, digital movies can be transported with ease and barely take up any space. If you are moving, redecorating, etc., boxes of VHS tapes and film reels are a pain to deal with, often heavy, and need somewhere to be stored. All of your digital movie files can fit on a thumb drive small enough to get lost in your pocket. You can finally get rid of those bulky boxes and make better use of your space, maybe even put a cappuccino machine in its place.
Final Thoughts
Whether it be old footage of a great-grandmother you never met or a video of your childhood dance recital, it is a real treat to relive and enjoy these precious moments from our past. Home videos are a great way to bond with your family and friends. By digitizing VHS/camcorder tapes and 8mm/16mm film, you and generations to come will be able to enjoy your amazing moments and life's history. In fact, invite everyone over for a viewing party and some popcorn once everything is all set! Add one more memory to your history and make it a great one.
---
If you need help organizing and preserving your lifetime of photos, videos, and keepsakes, find a photo organizer near you at the Association of Personal Photo Organizers.
Don't forget to grab your copy of Photo Organizing Made Easy: Going from Overwhelmed to Overjoyed from APPO founder Cathi Nelson.
---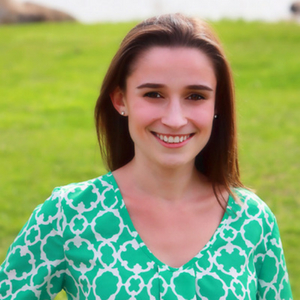 Cora Foley has worked at Smooth Photo Scanning for almost 3 years now. Her passion for memory creation and preservation drew her to this family-owned company. After using Smooth Photo Scanning Services for her own memories, she wanted to help the company spread their reach so more people can enjoy, share and preserve their own experiences through digitized photos, negatives, video tapes and more. She loves working at this company due to their passion and over 25 years of experience in digitizing and preserving important moments
---