This week our guest blogger Karrie Converse-Jones of TurningLeaf Curation Services shares her experience of creating a new and improved wedding album for her and her husband…a wedding album 2.0 if you will.
September 2018 will mark my 20th wedding anniversary with my husband. This milestone was weighing on me as I started my photo business in 2016 as one of the dreams I had was to revisit all of the photos from our wedding. Back when we got married we didn't receive a DVD of images from the wedding photographer. Everything was shot and viewed as slides. If you follow my blog you know that last summer I was able to purchase our entire wedding photo archive from one of our favorite photographers. Joy!!
From there, I partnered with a company to scan those slides so I could work with them digitally. I also selected an extremely high-quality photo book company used only by photographers and graphic designers. Their attention to detail and customer service while submitting my files was superb!
The result? Our wedding album 2.0. It is a beautiful lay-flat matte page album in a custom-designed box. For every 1-2 photos in our original wedding album we have 2-3 pages expanding on the same story (rehearsal dinner, getting ready, the ceremony, departing the church, dining, dancing and more!).
[bctt tweet="Creating a new and improved wedding album is a gift to yourself and your spouse." username="photoorganizers"]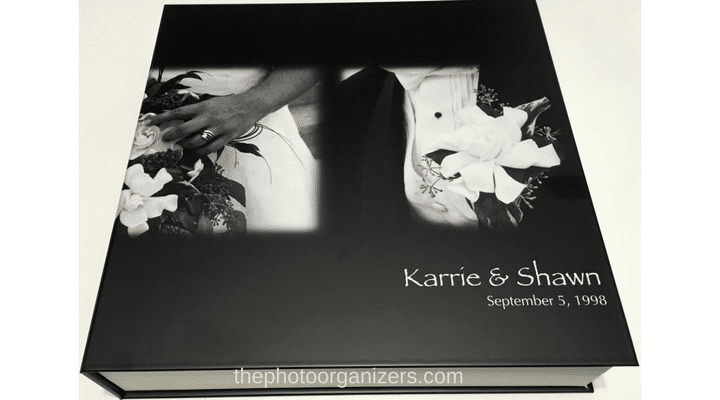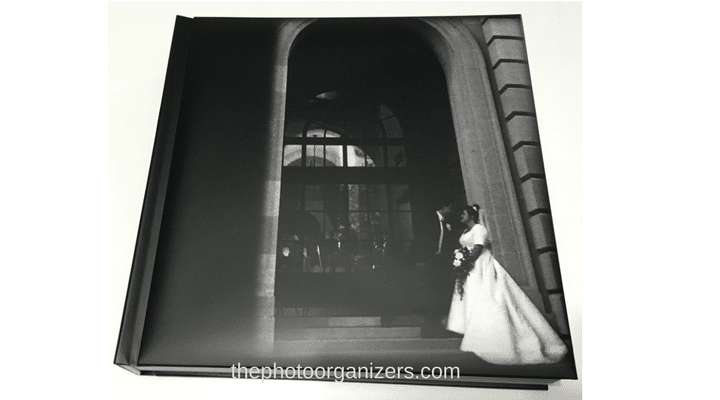 To top it off, I think the most fun has been sharing this expanded wedding album with our children. They laugh at the hairstyles and how young everyone looks. They love the attention to detail we had for our wedding and seeing their parents start their journey together.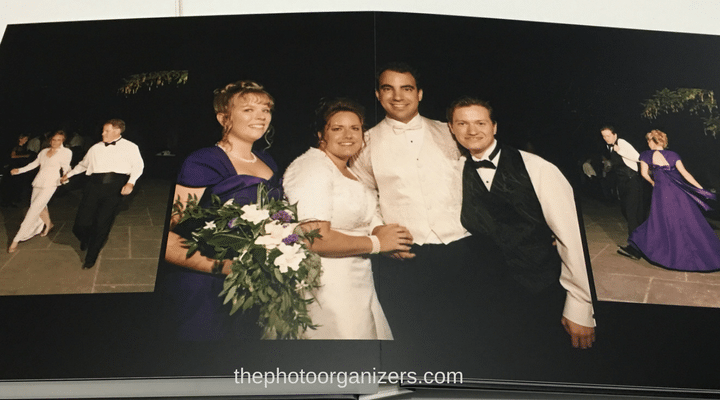 #yourstoryletstalk
---
If you need help organizing and preserving your lifetime of photos, videos, and keepsakes, find a photo organizer near you at the Association of Personal Photo Organizers.
---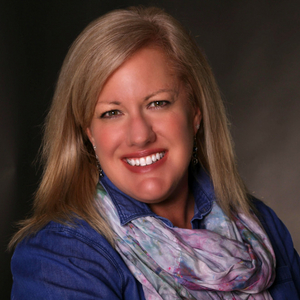 Karrie Converse-Jones is the owner of TurningLeaf Curation Services, a photo organizing and gift business where gathers her clients' most cherished images and makes them easy to share because she believes our stories matter.
---