Your daughter just got engaged. Soon you will be immersed in talk of seating arrangements and Pinterest boards full of flowers and frills—sound exciting…or daunting? While some of that planning chaos may be inevitable, there are ways to stay grounded and put the focus back on what truly matters: Your little girl is getting married!
A Family Milestone
Remember: A wedding is a rite of passage not only for the bride, but for the parents, as well. While most parents are rationally thrilled for their daughter to begin this next chapter of her life, emotionally, there is an accompanying sense of loss.
Her walk down the aisle is not, as you know, her fairytale ending. It is just the beginning of this next chapter in her life. And such transitional milestones are optimal times for culling your family photos.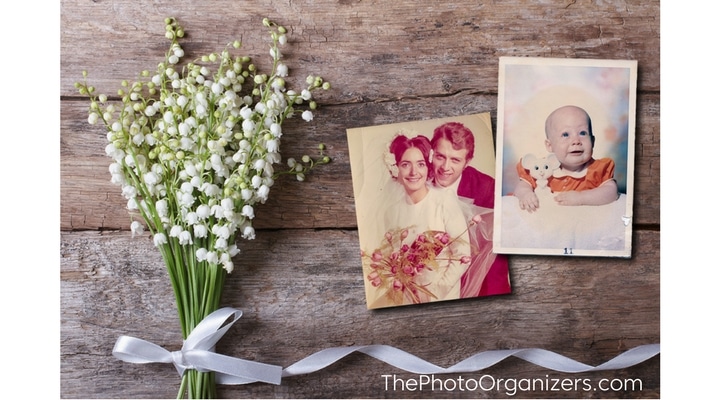 Seems Like Yesterday
Amidst all the wedding planning, you will find yourself reflecting on your daughter's childhood. Dad may recall the first boy she brought home, or her first playground crush. Mom will remember wiping tears from her daughter's eyes, comforting her and loving her over so many years. How did this day come so fast?
Allow yourself time to walk down memory lane, and to sort through photos that celebrate your daughter's joy, and her journey from baby girl to bride. Beyond giving you plenty of options for the engagement party slideshow, this process will help you on your journey of letting go.
Pull out your old photo albums, boxes of unsorted photos, scrapbooks, and memorabilia. Choose a night to allow yourself some nostalgia about your little girl—grab a bottle of wine or brew a pot of herbal tea, and get ready to be moved.
You may want to do this on your own, with your spouse, or with a dear friend—whatever the case, do not make this a task on your wedding-planning list (you can designate photos for the slideshow or other wedding-day displays later). Rather, regard this as a gift to yourself. A gift of time and space to sit with the young mom you once were, and the innocent babe your girl once was (seems like yesterday, no?).
Trust me when I say that nothing puts the meaning back in the wedding planning process like a good trip down memory lane. So get messy, spread out, and dive in! Celebrate your girl—her joy, her journey, her changing place in your family.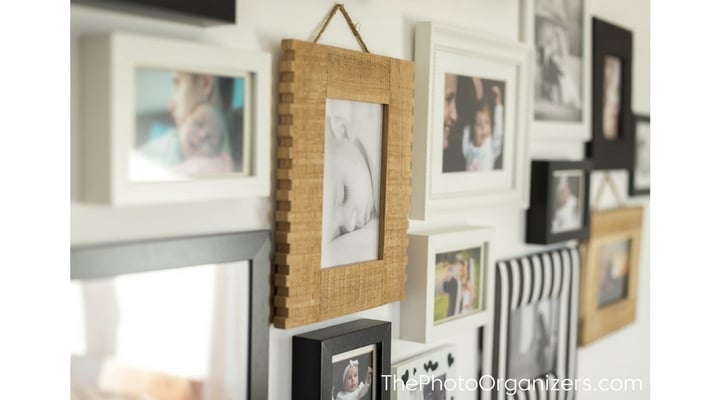 Piles of Memories
While you are sifting through family albums and scrolling through your devices, take the time to organize your photos. Make piles, and organize. You'll find a chronology begin to present itself as you watch your daughter grow up in pictures—if the story of her evolution feels compelling, then you might want to sort chronologically. If themes resonate more with you, then sort at least some of your photos thematically: family vacations, holiday celebrations, birthdays.
However you choose to sort, do so thoughtfully. A few ideas:
Place images in an archival box with clearly marked labels. Have the entire box digitized by a professional photo organizer and present your daughter with her life-in-pictures on a crystal flash drive for posterity.
Work with a personal historian such as myself to record memories and the stories behind the pictures—these conversations add even more depth to your journey of remembrance, and result in a one-of-kind heirloom book that marries the past with the future, beautifully.
Request photos from your daughter's bridal party, her cousins, and other friends. You will likely use these in a slideshow either at the reception or during her bridal shower—but just imagine what a treasure these are when added to your own library of images!
Don't forget images that are in frames around your home; often these cherished photos aren't backed up anywhere, though they were once special enough to hang on your walls.
Include a few of your own wedding photos, too—the formal portraits from your ceremony, honeymoon snapshots, and perhaps even most special, everyday moments from the early days of your marriage.
Beyond the Bridal Shower Slide Show
That slide show will be a big hit, no doubt—it will tug at the heartstrings of all who join in your family's celebration on your daughter's wedding day! But don't let that be the end of it. Preserve your daughter's story in one of the ways suggested above—or in a scrapbook or other memento. I guarantee it just may result in the gift of a lifetime for your engaged daughter…and will always be a source of joy for you, too.
---
---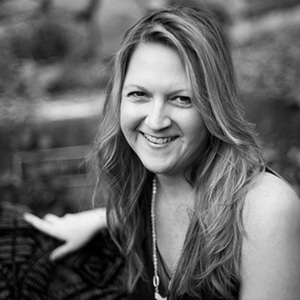 Dawn Roode is a personal historian & professional photo organizer in New Jersey. She founded Modern Heirloom Books after working for more than two decades at lifestyle magazines including Vogue, Harper's Bazaar, and Vanity Fair. Today she lovingly creates bespoke coffee table books that incorporate family photos and stories gleaned through personal interviews, using her magazine experience to help others preserve their memories beautifully.
---