Guest blogger Rick Lippert of E-Z Photo Scan asks a very important question this week. What should a photo organizer (or a family member) do when other people don't care about their photos?
Have you ever wondered why some people don't care when it comes to their family's printed or digital photos? All those precious memories, like time in the proverbial bottle, but not seeming to feel any real concern or interest about them.
Not Caring Doesn't Mean Being Indifferent
We all care about different things based on our thoughts, beliefs, experiences, and upbringing. So, it can be difficult to come to terms with how someone couldn't care about the importance of one's pictorial treasures and the stories they represent. Especially, for those of us who are passionate about the topic.
To protect from over-caring, most of us place at least some level of self-imposed restriction upon what we care about. Let's face it if we didn't the overwhelming concern about all the things vying for our attention could sweep over our lives like a tsunami to overwhelm us and causing paralysis from taking in so much.
Not caring does not mean being indifferent. Instead, it may just indicate someone is comfortable where they are, or is electing to overlook caring as a process of self-preservation to avoid being overwhelmed.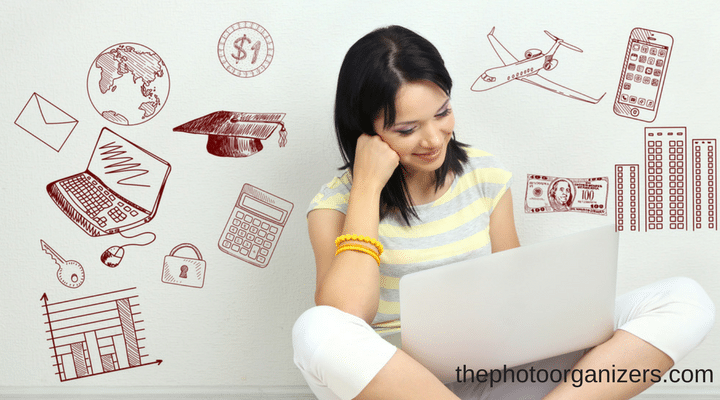 What Affects Us Is What We Focus Upon
In an article written some years ago, researchers conducted a qualitative study of two groups of young people living in different Australian cities. The title of the article that subsequently appeared in Environmental Education Research Journal quite tellingly summed up the key conclusion of the study. The researchers entitled their findings, 'If It Doesn't Directly Affect You, You Don't Think About It.' (1)
For many reading this, perhaps your first impression may be like mine; 'What a blinding flash of the obvious!' However, their conclusion about our tendency to focus on those things that affect us can become a key for all us passionate picture people to unlocking the power of photos in lives of those who just don't seem to care.
Just because there isn't an already natural strong feeling of emotion about one's photos doesn't mean the individual doesn't care about many other things. And, this can be a splendid starting point. Rather than be turned off by an 'I don't care about my photos' attitude, we should remember these folks do care about other things and not caring about photos doesn't mean they are unbiased or unconcerned on the topic.
[bctt tweet="There are many reasons why people don't seem to care about preserving their photos." username="photoorganizers"]
I Don't Care Because…
So, how do you make someone passionate when they don't seem to give a flip about their treasure trove of family photos?
I would propose it is impossible to 'make' someone care about something to which they are apathetic. By its very definition, apathy is lacking feeling, emotion, interest, and concern.
However, with that said I would also suggest very few of those indicating they don't care about their photos, do so for absolutely no reason at all. Experience has taught me if you get down into the weeds on the subject, there is a 'because' that follows.
Consider this list of 'becauses' by people I have encountered offering up the 'I don't care' defense about their photo collections;
"I don't care because it's boring…"
"I don't care because it's so complicated…"
"I don't care because these old things are not important…"
"I don't care because it takes so long to get anything done…"
"I don't care because I don't know any of the people in these photos…"
"I don't care because it's not any fun to try and work through all these photos…"
"I don't care because I don't even know where to start, or how to begin…"
"I don't care because no one has ever really cared in my family about these photos so why should I…"
"I don't care because the whole collection is out of control and there is no hope…"
"I don't care because everything is so old and I don't want to take the risk of damaging them…"
"I don't care because it is so embarrassing…"
"I don't care because all my other pictures are digital except the old printed ones…?
Do any of these sound familiar? My bet is that my list would pale in comparison to those compiled by many photo organizers.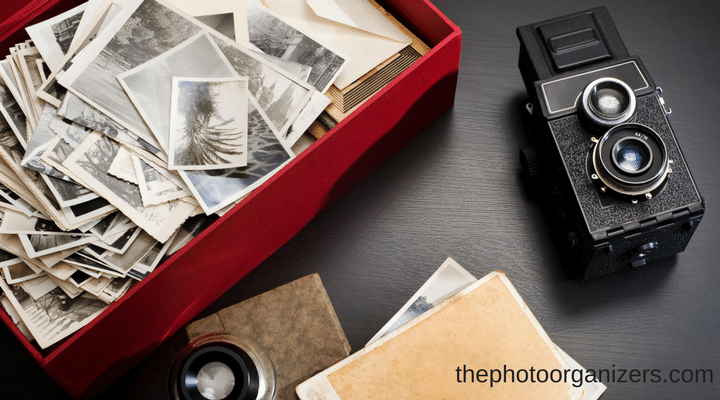 It Can Only Take A Spark
I cherish encounters with anyone who seems to want to shut down moving forward with exploring the possibilities of unlocking the power in their photos with an 'I don't care' rationale. That's because I have come to realize this individual does care about other things, but just like the Australian study, their photos more than likely don't affect them, so they aren't thinking about them or are indifferent about the topic.
Rather than ending the conversation or launching into trying to make them care, I naturally begin looking for ways to ignite a passion and purpose in a way that speaks to them. By taking this approach, our conversation moves beyond the initial lack of interest expressed into the realm of what lies in store on the other side of the 'because.'
Prospect: "So what did you say you do?"
Photo Organizer: "I help people like you unlock the power of the photos in their collections, either the ones that are printed onto paper or taken digitally with a camera or smartphone. Can you tell me a little bit about your photos and how you organize or use them?"
Prospect: "I don't care much about my photos or having them organized."
Photo Organizer: "Well, you would be surprised how many people I get the chance to talk to that feel exactly like you do about their photo collections. But since I am always interested in learning why taking care of photos doesn't seem to make onto the radar of things folks pay much attention to, is there a particular reason, or is it something you just haven't given much thought to?"
Prospect: "Oh no! It isn't I haven't thought about it. I have a lot. But all our family photos are in a mess. I don't have time to do anything about them even if I know where to start.…."
Now that you have them thinking about the reason(s) they don't care, you actually may very well get the opportunity to ignite a small spark capable of offering a new thought or update to their existing ideas. The right spark combined with the proper tinder fanned with enough oxygen can eventually create a fire that even the most hard-nosed apathetic prospect can warm up to!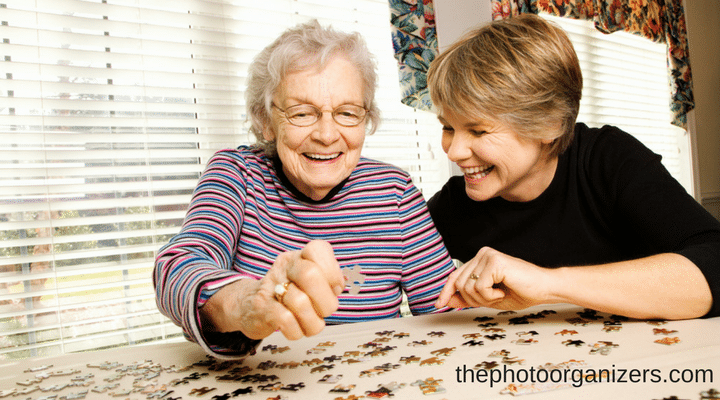 Building Your Passion & Purpose Care Kit
If not caring doesn't mean indifference and what affects us is what we focus upon, perhaps the real challenge isn't trying to convince people to care that their photos are fading, or going to be lost forever if they don't do something about it.
Instead, our interactions with prospects who 'just don't care,' need to be met with an understanding the only way to turn off apathy is to provide a spark of passion or purpose that can ultimately become the catalyst to create a new way of thinking or different belief system. Furthermore, to accomplish this doesn't require high pressure selling tactics of one's photo organizing services but rather helping a client get (buy) what they want.
The photo organizer who arms themselves with a full gambit of services, throwing them all out like a net into the market in hopes of catching clients may very well meet up with frustration and a lackluster outcome.  Compare this to the organizer that can look beyond the 'I don't care' and find the reason behind the 'because.' That organizer is more likely to help offer appropriate solutions that will ignite a spark of passion or purpose changing the paradigm as to why someone may not have initially cared in the first place.
To build your Passion & Purpose Care Kit, consider learning about different ways to influence others on the Changing Minds website. Engage in conversations that carrying you into the 'becauses' of 'I don't care.' Also, take the chance to find ways of incorporating the growing trend of 'guided selling' into your photo organizing practice that seeks to educate prospects and clients providing decision-making support that directs them to a solution right for them.
Doing so should help you become less frustrated about people who don't care about photos while helping to grow your business.
If It Doesn't Directly Affect You, You Don't Think About It': a qualitative study of young people's environmental attitudes in two Australian cities. Sharon Connell, John Fien, Jenny Lee, Helen Sykes, and David Yencken. Environmental Education Research Vol. 5, Iss. 1,1999
---
If you need help organizing and preserving your lifetime of photos, videos, and keepsakes, find a photo organizer near you at the Association of Personal Photo Organizers.
---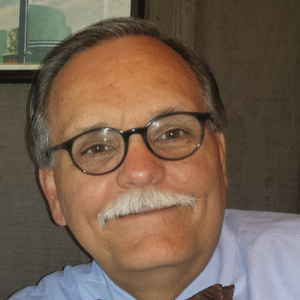 Trained as a radiologic technologist, Richard "Rick" Lippert of E-Z Photo Scan has taken hundreds of thousands of pictures – of people's insides! But that was not always the case. As a small child, Rick and his dad would convert the bathroom of the family home into a photo darkroom where they developed the pictures they took with their 35mm film cameras. So, while he appreciates the art & science of medical imaging, Rick definitely enjoys his newfound passion for helping people to keep, save, protect & share their treasured photos and documents through scanning.