by Elaine Johnson
If you are like most of us, you began your summer with the hopes of taking a family vacation, long weekends away, spending a day at the beach or with family, or throwing a killer outdoor party.  In addition, I'm sure you all had your cameras charged and with a fresh SD card ready to go.  If not, nowadays we all have our handy back-up in our phone cameras.
So I ask you, Where Are Your Summer Memories Now? 
Are they still on the SD card in the camera?  Have you uploaded them to your computer's hard drive?  Have they been backed up to CD or an external hard drive as well?  How about cloud storage?  I'm guessing you have not printed the photos an put them into an album…who does that anymore?  You took the pictures for a reason, one reason only, to preserve the memories from those special summer activities.
I thought we could explore some ideas about What To Do With Your Summer
Memories…
1. First off, get them off of the SD card and into both your computer and backed up by (CD, External Drive, Cloud Storage).
2.  Think about how you would like to look back on each of the memories, for example: Traditional Photo Album, Scrapbook, Digitally Created and Printed Hardcover Book, Collage of the Summer, Photos in Frames…the possibilites are endless.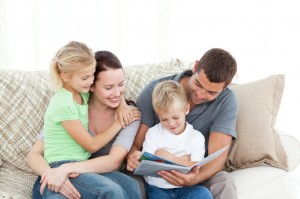 3.  Get it Done: Easier said than done for most of us.  Who has the time, right?  Well we need to make the time!  We spent the money to make the memories and we took the time to preserve the memories by taking the pictures.  Why bother to take the pictures if you do not put them into a format where you can enjoy them?
I offer a challenge to all…Take or Make the time to ENJOY your summer memories, and if you cannot get it done, hire a Photo Organizer to do it for you.  Photo Organizers have made it their business to help YOU preserve your precious memories and get them into a variety of formats for you to enjoy.  The longer you wait to take action, the more difficult it will be to "catch up".  Don't delay!
Elaine Johnson began her Residential and Photo Organizing business, Personal Touch Organizing, in 2006 after a 20 year career in Corporate Marketing and Communications. Her work in those arenas taught Elaine the value of good organizing skills from the client's point of view. She has honed her problem-solving, space and photo organizing, and paper and time management skills in the real world — and now shares these talents with YOU, the client.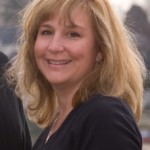 Elaine has been taking and organizing photos for over three decades. 15 years ago, she was amongst many pioneers who began chronicling the lives of her family through traditional scrapbooking. Today, her skills include but are not limited to: digital and traditional photo organization.
Elaine is a member of the National Association of Professional Organizers (NAPO) and is the President for the CT Chapter of NAPO. She is also a Certified Personal Photo Organizer and member of the Association of Personal Photo Organizers (APPO).