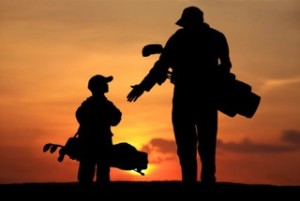 Are you feeling the stress of June…with graduations, weddings, last day of school gifts to buy, summer plans to make when you suddenly remember it is almost Fathers Day!  Don't panic, it's not too late to create a personal gift from the heart.
Creating personalized gifts from your photo collections is a great way to give something meaningful and special and it doesn't have to cost much either.
If you are like most people, you already have lots of photos to choose from! Now you just need to take a little time, choose your favorites and have fun creating a unique gift that any Dad is sure to love. Here are a few ideas that shouldn't take too much.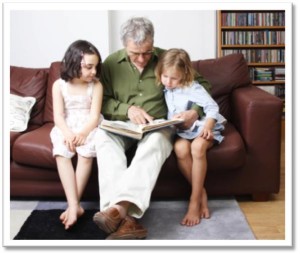 1.  The Twelve Reasons I Love You
Pick 12 to 24 photos that represent your Dad and tell him why you love him.  I love it when you laugh; I love when you push me on the swing, teach me to play baseball, read me a story etc.
2.  Words You Taught Me To Live By:
Pick a series of photos that reflect the lessons your father, grandfather or someone special in your life taught you.   Use favorite quotes or poems and pass them on
3.   Favorite Memories  
Choose 24 photos and call them Favorite Memories. Keep it simple, short and fun
4.   A Poem & Photos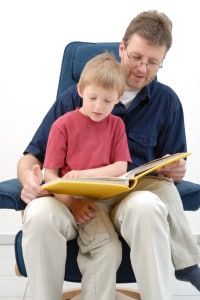 You can Google poems about Father's and create a photo collage to go along with it, here is a favorite poem I have used.
"What makes a Dad ?" God took the strength of a mountain, The majesty of a tree, The warmth of a summer sun,
The calm of a quiet sea,The generous soul of nature,The comforting arm of night,
The wisdom of the ages,The power of the eagle's flight,The joy of a morning in spring,The faith of a mustard seed,The patience of eternity,The depth of a family need,Then God combined these qualities,When there was nothing more to add,He knew His masterpiece was complete,And so, He called it … Dad." Author is Unknown
And remember: these don't have to take a lot of time! With a bit of planning and 12 to 24 photos, you can make a gift in a few hours.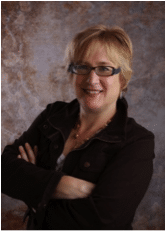 In 2009, Cathi had her "light bulb" moment when she recognized that consumers were becoming increasingly overwhelmed with the exploding number of photos, media and memorabilia they were accumulating. She created APPO to support a new and emerging profession of photo managers by providing training, support and collaboration for people interested in adding photo management services to their existing business or as a new business. Since its inception, APPO has grown to over 650 members throughout the United States, Canada, Australia and United Kingdom.