In Part I of this blog, we covered important things to consider when converting those old home movies.  In Part II, I'll explore some exciting options you have, once those home movies are in a usable format!  Technology has given us many options and choices beyond putting it on DVD and just watching them (passive choice).  You now have the ability to "do something" (active choice) with the material so that your family legacy can be shared in ways never before possible!  Here are some ideas to get you started:
Family Matters and Getting Social:  There is a growing interest in family history and genealogy. More and more people are finding clues in their home movies to link them to their past and find out about their ancestors. Your home movies can easily be shared on the Internet via YouTube or Vimeo.  All you have to do is sign up with your email address and start uploading!  You will get a dedicated web page that you can cut and paste virtually anywhere.  Your home movie clips can be set as private or public.  If you only want to share with certain family members, you can password protect them.  If you are sharing publicly, you can add tags that researchers are looking for, such as names, places, dates and events in the clip, and these key words will come up in a Google search.  Maybe a long lost relative will find you!  Here's a link to some legacy footage.  Another benefit to storing these files in the "cloud" is that your movies are backed up in case of catastrophe.  You're protected even in the event of a hard drive crash, flood or fire!
Burn Them to Disc – Blu-Ray with WiFi: The cost of Blu-ray players is now very affordable and manufacturers have added features that make the players more universal.   A new Sony BDP-S390, (is around $100) plays: BD-R (Recordable Blu-Ray) in perfect FULL HD 1080p at amazing quality, regular DVD, and has Wi-Fi capabilities with applications such as NetFlix, YouTube, Pandora and more built directly into the player! (This is another great way to watch that YouTube channel you just created on your television instead of the computer! ) Many of the newer players also have a USB 2.0 universal flash drive component, allowing you to play virtually any media such as music, photos, and films, through your Blu-Ray player. If you are thinking about putting your home movies on Blu-Ray to share with the family, a new Blu-Ray player is essential to making these components run smoothly.
G-connect – Wireless storage for your iPad: How would you like to watch your home movies directly on your iPad?  Although you could do this before, there were a number of steps involved.  G-Technology has come out with a portable, wireless storage device for your iPad or iPhone. You can stream directly into your iPad using WiFi, without having to download the files to your computer or your iPad. Simply upload your home movies to the G-connect device (instead of a hard drive) and you are ready to go!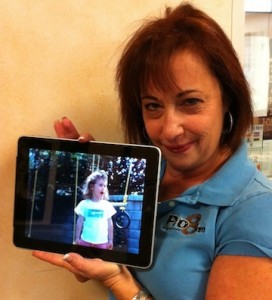 Edit and Create: Tools available to us today make it possible to bring our stories to life in creative ways.  You can combine photos and videos into montages for every occasion.  All Mac computers come with iMovie, a program that allows you to cut clips and put your films to music.  PC's usually come with some type of editing software as well, such as Windows Movie Maker.  If you're even more ambitious, you might consider trying a program like Adobe Premier (PC editing) or Final Cut Pro X (Mac editing).  You'll find these programs have even more special effects.  These types of montages make great gifts, are wonderful for special occasions such as a graduation, wedding, milestone anniversaries, and are also a beautiful way to portray a life well lived at a memorial service.
Monetize Your Home Movies as Stock Footage: Did you know your old home movies could be worth money?  There are amazing opportunities for clips to be sold as stock footage when scanned professionally (no roll bars, flickers, pixilated or ghost frames). One clip can sell for as much as it costs to scan the entire library professionally. Instead of being an expense, it could be an investment opportunity!  A single clip of 8mm film currently sells on Getty Images for as much as $5,000, and the contributor gets paid a percentage each time it is bought. We already share pictures with friends over the internet and upload instantly from our electronic devices. Why not do the same with your home movies?
With the rapid changes in technology, it may not be long before you can add a video clip to a digital books.  So be ready with your analog film material encoded and on a hard drive!  Our home movies are a family legacy that if properly stored, can be enjoyed for generations to come!
---
If you need help organizing and preserving your lifetime of photos, videos and keepsakes, find a photo organizer near you at the Association of Personal Photo Organizers.
---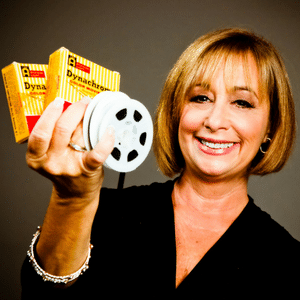 Rhonda Vigeant is the Director of Marketing at Pro8mm in Burbank, CA and has worked with home movies and legacy footage for 30 years. She is also a member of APPO, the Association of Personal Photo Organizers, and is passionate about helping you create your family legacy.  Watch for her soon to be released book  GET REEL ABOUT YOUR HOME MOVIE LEGACY BEFORE IT's TOO LATE!