Guest Blogger Trish Keogh of Pictures in Place shares the basics of how to create a year in review photo book this year and every year. What a wonderful gift to your family!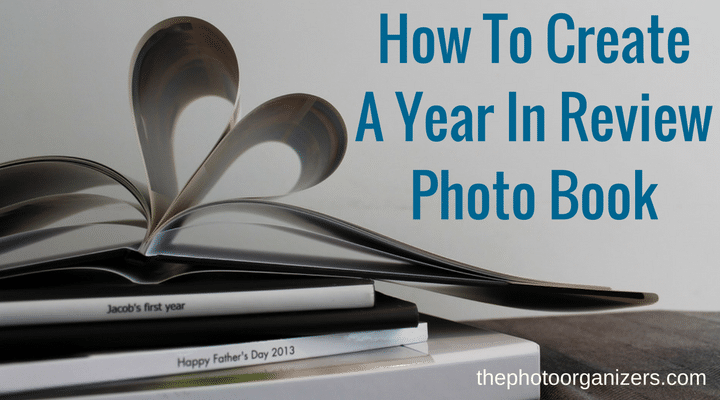 Do you have great Photos? Why not create a Year in Review Photo Book!
Do you print out your photographs? Remember when we used to print photographs and place them in an album? It's nice to flip through the books remembering that holiday, celebration or moment in time. When everyone went digital, we stopped printing.  Now if we want to look at our photographs, we have to huddle around a computer. The feeling isn't the same as a tangible book.
A number of years ago I decided that I would create a album for each year – a Year in Review photo book. As a family we love to travel and we take a lot of pictures when we are exploring new places. So every January my project is to create our Year in Review photo book and I'll share my tips with you.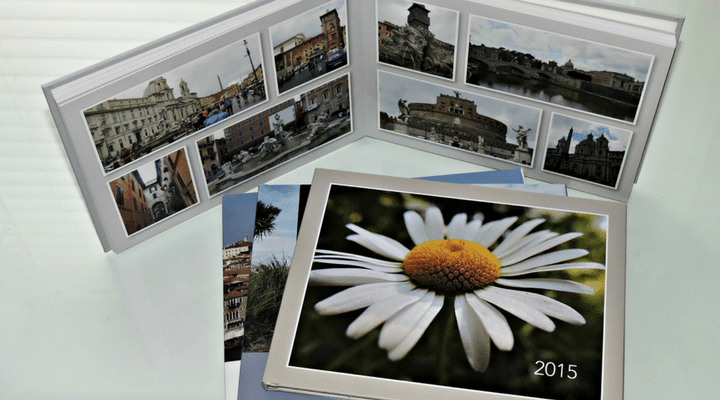 Tell your Story
Tell your family's story with your photographs, the places you went, the people that you met and the memories that you created.
Sounds like a big job?…..Break down the task
[bctt tweet="Create a Year in Review book for your family filled with photos & memories." username="photoorganizers"]
Here are some tips to help you with this project.
It may sound like a big task – but doing a little bit throughout the year to make it easier. Review your photographs every month as they come in. It's much easier to review 4 weeks of photos rather than 52 weeks.
Review
Rename
Rate and Tag
Utilize your software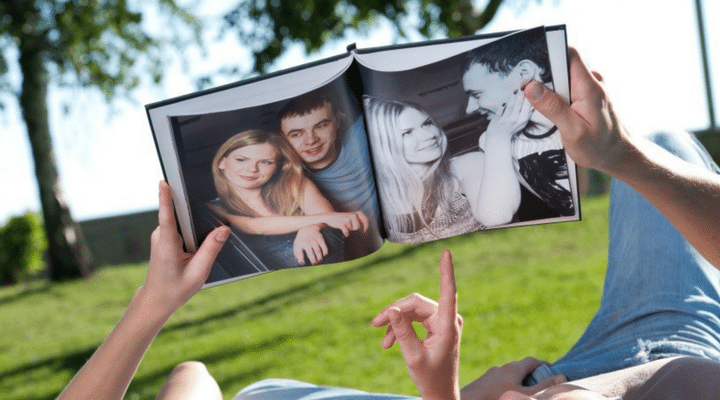 Review Your Photos Regularly
Review your photos every month and decide which you will keep and delete the bad and multiple shots now.
Rename Your Photos
Rename your photos using the year-month-day-who-what-where naming convention will allow you to retain important information about your photographs. Your photographs will be ordered chronologically and you will have all of the information about the photograph. It's hard to remember all of those details as time goes by. It's a bit like writing on the back of the photographs.
Rate and Tag Your Photos
Most photo organizing software allows you to rate your photos, tag those shots that are special to you and that are worthy of being added into your book.  The rest can be kept as your backup photos. Use a consistent rating / tagging system through the year so that you can easily identify what will go into your photo book.
Utilize Photo Organizing Software
Add those winning shots into a smart album or folder within your photo organizing software called "2016 Year in Review". At the end of the year you will have a smaller collection of photos to choose from when it comes time to create your book.
[bctt tweet="Create a family yearbook to celebrate a year in the life of your family. #photos" username="photoorganizers"]
Get your photos in the correct order
As this particular book is the year in review, your layout is likely to be  chronological. Start in January and work your way through the year.
Add a little bit of text, a short paragraph outlining the highlights of the year. Share details on travel, special events or visitors that were hosted.
Choose your Layout
There are many different options to choose from when creating a photo book to suit every budget. Hard cover, soft cover, small or large formats. Many provide templates, with preset themes into which you can simply drop your photos into an allocated spot.
My personal preference is to have a consistent look for all of my photo books, I choose a blank book and then pick my background colours and layouts.
Add Text
I encourage you to add text – a few words about where your were, who you were with, or what the celebration was. As time goes by the details become hard to remember, and if someone picks up your book – the key details are there for them to "read your story."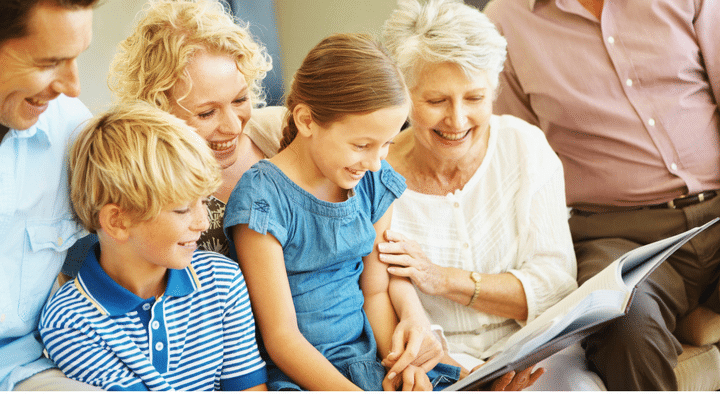 Share your Memories
Now that your year in review photo book is done it's time to enjoy and share it. It's easy to order an extra copy for a family member too.
---
If you need help organizing and preserving your lifetime of photos, videos and keepsakes, find a photo organizer near you at the Association of Personal Photo Organizers.
---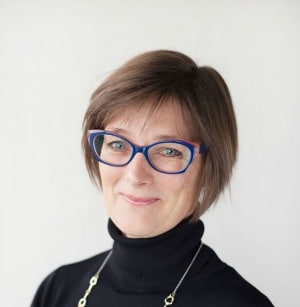 Trish Keogh is the owner of Pictures in Place, a residential and photo organizing company. She is a Trained Professional Organizer and Certified Photo Organizer. She is a member of the Association of Personal Photo Organizers (APPO). Trish takes great satisfaction in enabling people to tell their stories, share and enjoy their photographs. Trish can be your partner for your photo organizing projects.