This blog post is part of a series featuring how photo organizers use photos in their own personal projects.  We hope they inspire you on your photo organizing journey.
The Photo Organizing Coach Kathy Rogers's task of cleaning out her childhood home led to some wonderful discoveries and several heartbreaking encounters with mold and ruin. Be careful where you store your memories.
Basement Discoveries
Cleaning out my parents' house this year, I've come across many treasures. I loved finding things from my grandmother's kitchen (like her double cherry pitting machine that I thought was the most fun ever when I was about 8). But the absolute best finds were some of the family photos.
My great-great-aunt, Abigail Evans, was Swarthmore College class of 1885. We found several pictures of her including this one where she's being honored at the College in 1955 at the age of 94 for her 70th reunion. You have to love a photo in good condition that's clearly labeled on the back. It does a photo organizer's heart proud.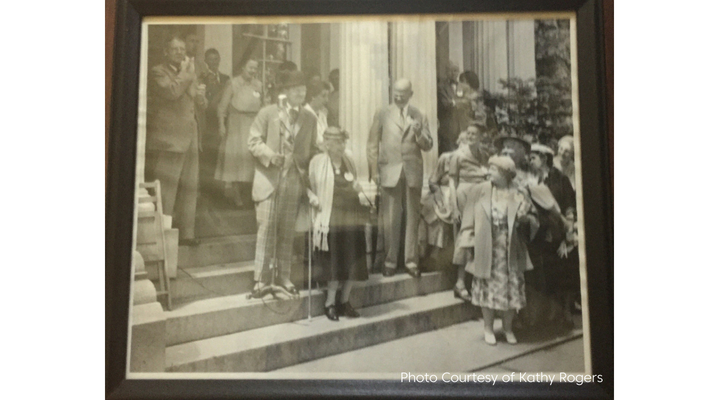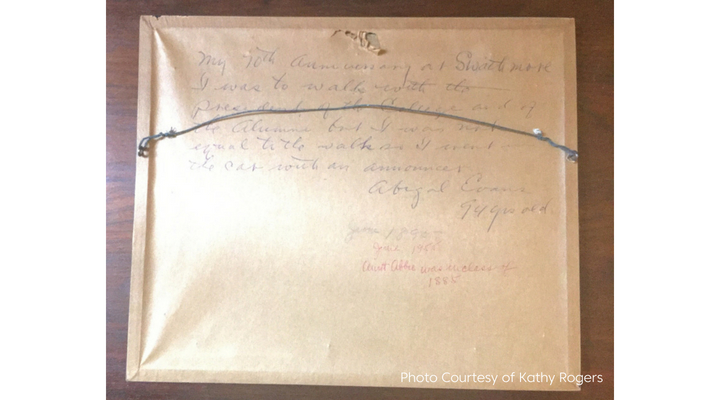 On the other side of my family, my grandmother sorted the photos by person.  There's an envelope with my mom's childhood photos and a different one for her own pictures. I'd never seen photos of my grandmother as a child. There aren't many, because photos were not frequent things in the early 1900s, but the fact that we have even a handful of them is pretty incredible. Part of my job this fall will be digitizing and organizing these photos, then putting them in archival safe storage or taking them to the Friends Historical Library at Swarthmore.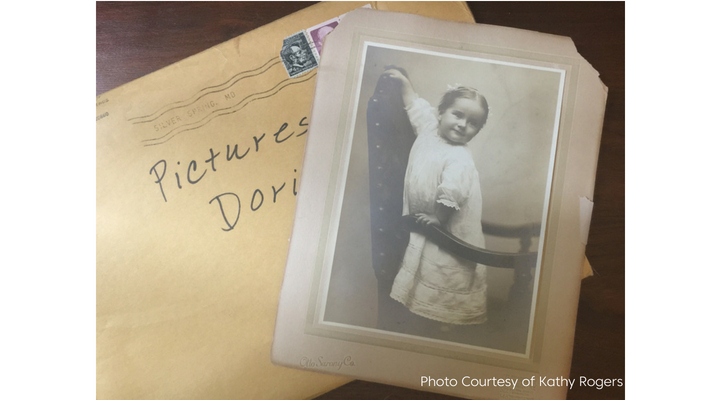 My great-aunt Alice Rogers, (Abigail's niece) was also a graduate of Swarthmore (class of 1925) and later an instructor there. I found Alice's college diploma rolled up in a tube in the basement of the house. We're lucky that the tube caught most of the mold and protected the paper inside, so it wasn't ruined. There were few enough women graduating from college in the 1920s that this diploma has some historical interest.
But Then There Was Mold
Sadly, there's been a significant mold problem in my parents' basement for years. No flooding, not even an obvious leak, it was just really humid (damp, even) and the mold got out of control. Most things down there had to be thrown out. It was very hard to see otherwise useful things ruined by mold (two big dumpster's worth), but it was also hard to have to toss bits of my history – including all the artwork and school papers my mom saved from my sister's and my childhood.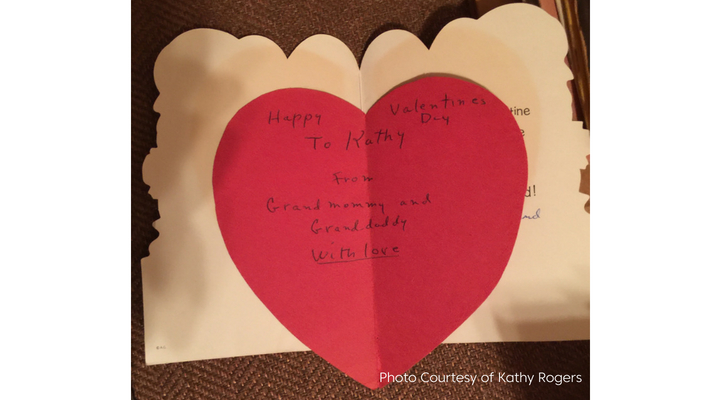 We even came across two (moldy) newspapers that my dad's parents saved – one reacting to Pearl Harbor and the other when President Roosevelt died.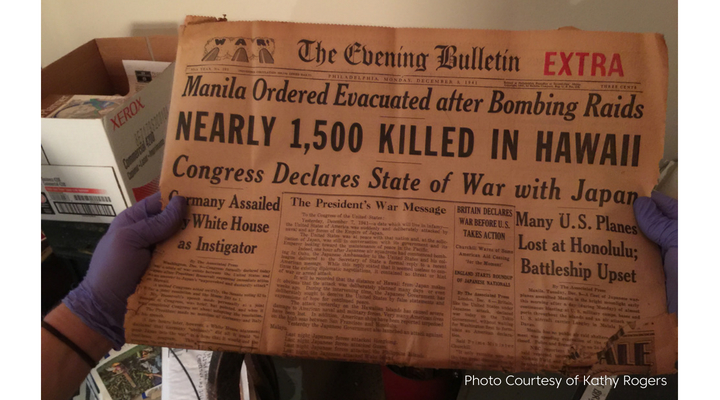 I took pictures to document some of these finds, but it's hard to photograph things when you're in personal protective gear. A real photo archiving shoot just wasn't possible. When you're cleaning out a house and immersed in elder care issues, that isn't the best time to save your photos, but it's often when the photo sorting and decisions happen.
Project Takeaways
My takeaways from this project:
Mold is evil and VERY destructive.
High humidity is slower to damage than flooding, but things can get ruined either way.
Where you store your photos matters. Keep them dry and away from extreme temperatures or other conditions. The boxes of photos in my mom's sewing loft fared so much better than the things in the damp basement. 
Appreciate the organizing efforts of generations before you.
Ask questions about the photos – who's in them, what's happening, why is it important, what are your favorite memories about (your topic of choice). Ask them before the people who know those stories are gone.
Even if something is physically ruined and you can't keep it, still try to capture the story any way you can.
When it comes to memorabilia, forget the resale value and focus on sentiment. I'm sad the newspapers were destroyed but I have the photos, and I know that my grandfather saved that paper (which was published on his 42nd birthday) because it was important. I can still save the story and pass that on to future generations.
Whether you're faced with a multi-generational family photo collection that's not well preserved or concerned about any photos stored in a not-ideal place, act now. Damage happens while we're busy with other things in life, and before we know it, our photos and other treasured possessions are just trash.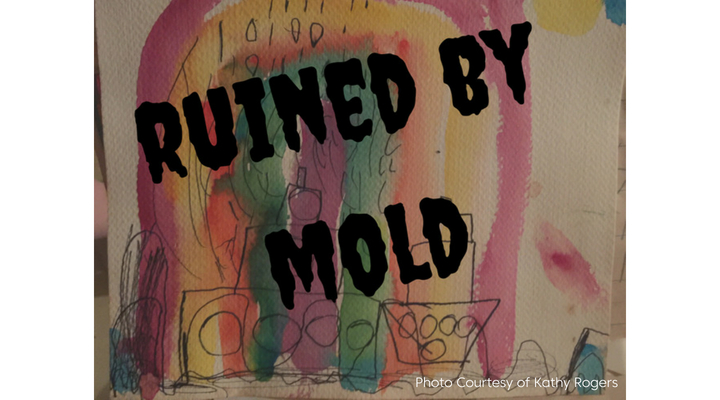 Where do you store your memories?
---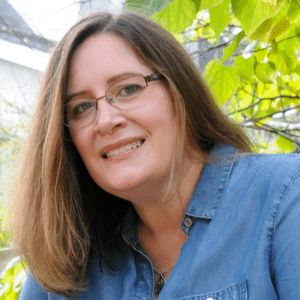 Kathy Rogers loves photos and the stories behind them. A professional photo organizer since 2012, she brings lessons learned from her own elder-care journey into her business, to ease the burden for others in a similar situation.
As the Photo Organizing Coach, Kathy provides smart business tools and advice to other photo organizers in addition to helping people in Baltimore, MD preserve their photos and share their legacies.
---