The idea of writing your life story is daunting, to say the least. It might not even be an endeavor that remotely interests you. But preserving your memories—smaller stories that make up the mosaic of your life—is not only an attainable goal, but it is also one that appeals to just about everyone.
One of the easiest ways to access those memories is to use family photographs as storytelling prompts.
Your family photos hold stories within. Use them—as well as the snapshots of moments not captured on film, but stored in your memory—to create a mosaic of your life that can not only be passed down to the next generation but also open a wonderful dialogue with your family now. 
Grab a handful of favorite family photos, then get ready! Here are simple ways to record your stories, and preserve your family history, one memory at a time.
Use a digital story sharing service.
Want to record family stories? "There's an app for that!" Undoubtedly, there is—but will you use it, or will it sit unopened on the last page of your device's scroll? 
If you and your family members are more inclined to take action with tech tools as opposed to
pen and paper, here are my top picks for digital story sharing services:
FOR CONNECTED GRANDPARENTS: Get them a subscription to StoryWorth, which emails recipients every week prompting them to answer a question based on their life experiences. The array of questions is vast and evocative, though users may always choose to answer a question they themselves craft. When a reply is inputted, answers are emailed to a preset list of people (so, as many family members and friends as you want to designate may receive your stories). Two similar apps that are still in beta but look promising are Life Mapping (which "maps" your path through life) and iRememba (leave your legacy via "digital time capsules").
FOR GENEALOGY FANS: Your family historian may already be registered on Family Search, but are they familiar with the Memories features? Users may upload photos, stories, documents, and audio recordings that add depth to the names on their family tree. And the Family Search Memories app allows you to capture priceless family moments through photos and voice recordings on your phone, even when you don't have Internet access.
FOR THE LESS TECH-SAVVY: The art of letter-writing may be dead, but that doesn't mean long-term correspondence need be, as well. Shift your back-and-forth to email and you may be surprised how quickly you and a loved one get into the rhythm of story sharing. I was especially inspired by journalist Anderson Cooper, who undertook a year-long extended email conversation with his mother that resulted in a book—and that tapped into, as Cooper said, "not the mundane details, but the things that really matter, her experiences that I didn't know about or fully understand…"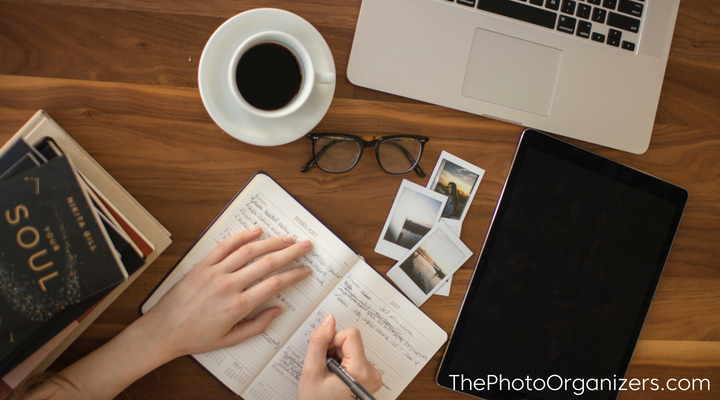 Set up family interviews.
I come back to this quote from William Zinsser again and again for its poignancy and power:
"One of the saddest sentences I know is 'I wish I had asked my mother about that.' "
How does that make you feel? If you have lost your parent(s) or other elders in your family, it can be like a punch to the gut. If, on the other hand, older family members are still around, I hope it creates a sense of urgency in you—to wonder about their personal history, to ask questions and, most importantly, to engage in meaningful conversation about the past.
I suggest recording these conversations—perhaps to transcribe later for use in a book, or perhaps to be edited down so your children's children can hear snippets of their ancestors' stories in their own words. There are plenty of digital recording apps out there; just don't forget to use two different recording methods to ensure those memories are, in fact, captured (trust me, technical errors happen…and the feeling of losing those stories, well, it's not good).
A few ideas:
• For families with multiple generations or family members who see each other only infrequently, group interview sessions during holiday get-togethers can be a fun and fruitful process.
• Setting up "official" interviews with grandparents is a wonderful home-schooling or scouting project for tweens and teens. Have them ask grandparents to gather a few favorite photos in advance to use to help get the conversation flowing. You just might be surprised how many stories are revealed that even you had never heard before (there's just something about sharing with the grandkids!!).
• Consider visiting with a close relative regularly to gather stories—perhaps bi-weekly coffee chats or monthly pot-luck dinners, each with a theme (think childhood adventures, momentous decisions, the war years, becoming a parent, etc.).
• Maybe YOU are the one who wants your stories captured? If you are not a writer, see if there is someone in your circle who might sit with you to converse. It might seem like a good idea to turn on a tape recorder and just start talking, though my experience indicates that having an interested listener—someone nodding or smiling, asking follow-up questions—is a compelling motivator!
Sharing stories is an endeavor with immediate value, bringing joy to the participants and connecting family members more closely.
I would implore you, however, to go a step further and do something with your stories to ensure they are around for the next generation. Imagine if your own grandparents had left you such a treasure?
Happy story gathering, photo enthusiasts!
---
---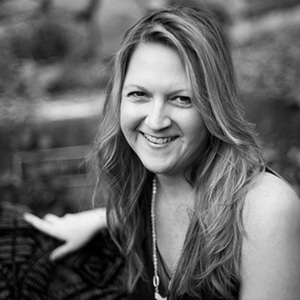 Dawn Roode is a personal historian & professional photo organizer in New Jersey. She founded Modern Heirloom Books after working for more than two decades at lifestyle magazines including Vogue, Harper's Bazaar, and Vanity Fair. Today she lovingly creates bespoke coffee table books that incorporate family photos and stories gleaned through personal interviews, using her magazine experience to help others preserve their memories beautifully.
---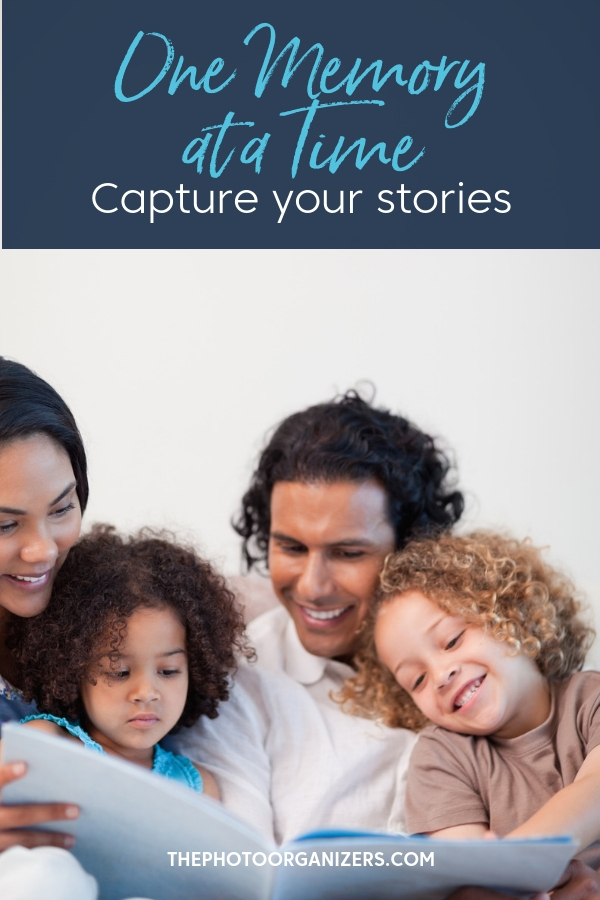 ---